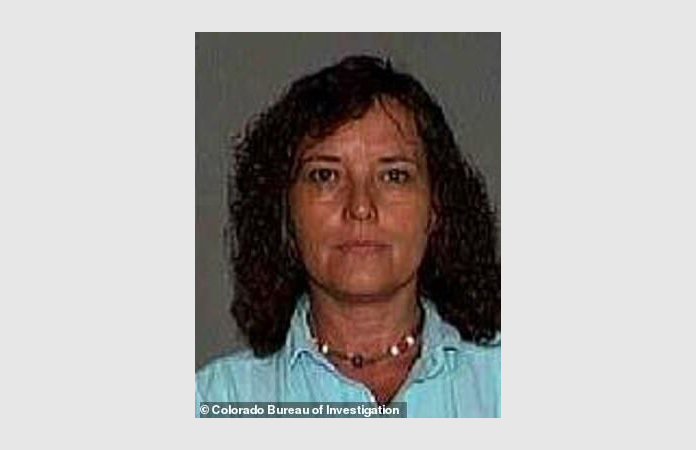 Denver Police made another cold case arrest in January, charging Crespin Nene-Perez for the disappearance and death of Bonny Baker in June 1998. Nene-Perez was charged with first-degree murder and second-degree kidnapping. 
Baker was Nene-Perez's girlfriend and was last seen in June 1998 at a party with friends in celebration of her pay raise at The Fort restaurant in Morrison where they both had worked, according to Nene-Perez's arrest affidavit.
The affidavit reported that Baker called Perez to come to the party. Nene-Perez showed up a few hours later "acting weird and his eyes were glazed like he was on something." The affidavit notes Nene-Perez became mean and slightly aggressive at the party and made several threatening comments before leaving with Baker, who was never seen again.
According to the affidavit, an anonymous woman called police on June 30, 1998 to report Baker was killed in her apartment. The woman also said that Nene-Perez had Baker's body in the trunk of his car and was fleeing to Mexico. The caller said Nene-Perez likely intended to dump the body somewhere along the way.
Just one day after the anonymous call, a car matching the tipper's description crashed in Arizona in a single-vehicle accident and was found abandoned. A witness identified Nene-Perez as the driver from a photo lineup, according to the affidavit. Denver Police impounded the car and collected blood evidence from the trunk.
Baker's body was discovered July 31, 1999 by "two boys riding horses on Navajo land outside Manuelita, New Mexico," according to a January Denver Post article. Navajo Nation Tribal Police found the skeletal remains described by the boys but were unable to identify the deceased and cause of death based on an autopsy alone, according to the Denver Post. 
In 2012, Denver Police Detective Kenneth Klaus called an FBI agent in New Mexico to get more information after he was assigned Baker's cold case, reported the Denver Post. DNA from the skeleton discovered in 1999 was compared to Baker's and matched. 
DPD completed further investigation in 2013 to get enough evidence to make an arrest, according to a January 9News article. Nene-Perez was extradited to Denver from Mexico last year and a preliminary hearing was held in late January.