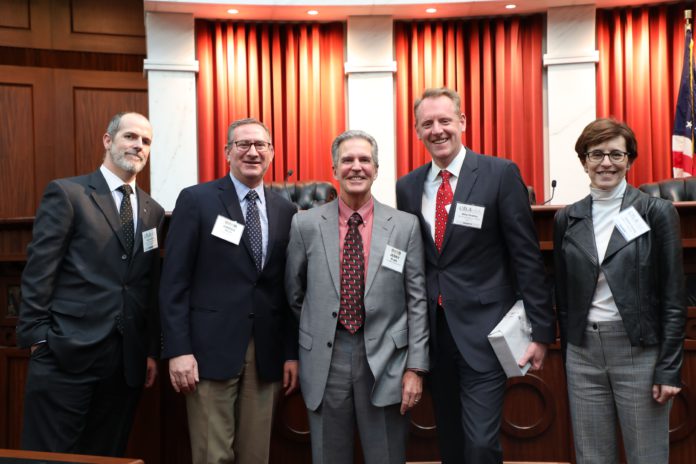 The Colorado Trial Lawyers Association and Colorado Defense Lawyers Association held their annual joint professionalism award ceremony last Thursday. Each year, a defense and plaintiff's attorney each receive honors from the opposite bar association for their professional ethics and conduct. 
Michael Keating and Gerald Pratt received professionalism awards from the CDLA and CTLA. 
"I'd like to thank three groups of people," Pratt said when he accepted his award from CTLA vice president Deborah Taussig. "The first group is the many of you who have seen me when I was at my worst and not acting professionally and you forgot. The second group I'd like to thank is the many of you who have seen me when I was at my worst and not acting professionally and you forgave me." The third cohort, Pratt said, includes everyone he's worked with, for and against, who taught him the meaning of professionalism.
Pratt's defense practice focuses on attorney discipline, criminal law, professional liability, insurance and trial work. "I'm going to take this award and put it where I can see it all the time, not as a reminder of anything that I've achieved, but as a reminder of the responsibility to act professionally."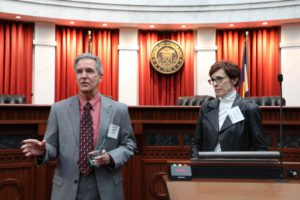 The CDLA's immediate past president Gregg Rich presented Keating with his award. "I was a year ahead of him in law school, and about five years behind him in the practice of law, because Mike's been a natural since day one," Rich said.
Keating's plaintiff work at Keating Wagner Polidori Free focuses on personal injury and products liability. "It's one of my great joys to have difficult cases with very accomplished attorneys and trying to work through that problem," he said, later adding, "I read the disciplinary opinions for the same reason I read obits: To make sure I'm not in it."
Keating and Pratt have been opposing counsel in some cases, and each attorney praised the other for his professionalism and ethics in practice.
C.R.P.C. 16.1
Preceding the awards ceremony was a short CLE session about the Supreme Court's revised Colorado Rule of Civil Procedure 16.1, which applies to cases filed after Sept. 1 this year. Stuart Jorgensen of Stuart S. Jorgensen & Associates and Kari Jones Dulin of Foster Graham Milstein & Calisher discussed modifications to aspects such as disclosures, discovery and ethics.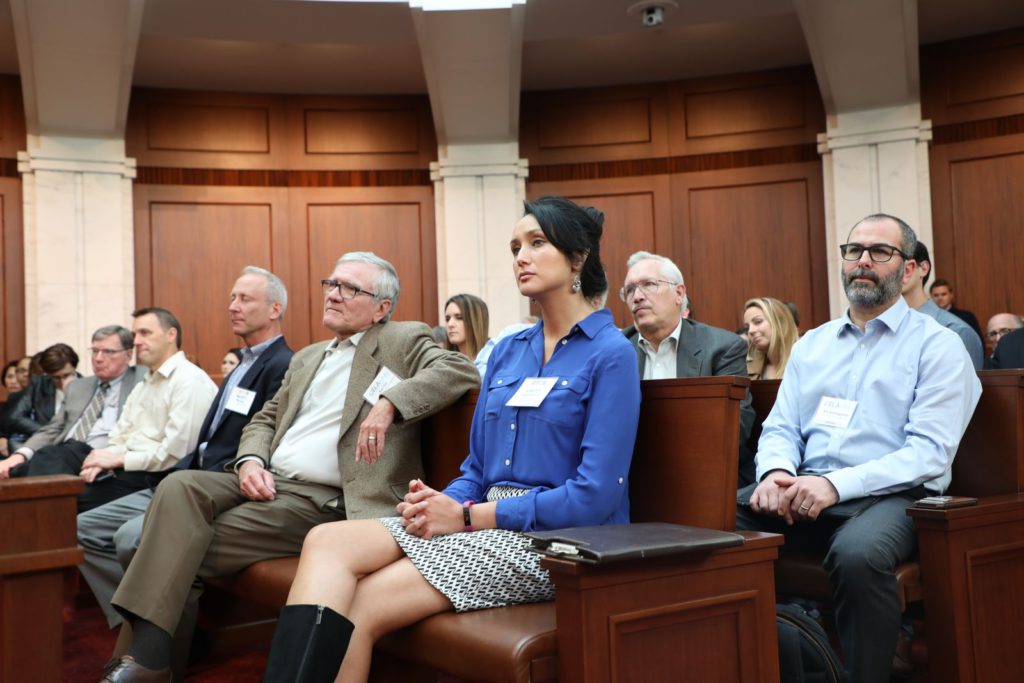 The revised rule automatically applies to cases with damages under $100,000 unless a court grants a motion for an exception. It makes limited discovery and depositions available in addition to mandatory disclosures. Rule 16.1's purpose is to simplify and reduce costs of litigation for those claims of smaller damages, and it has widespread application in practice areas such as personal injury.
The two presenters also discussed how information made available by newer technology such as social media platforms fits in with the discovery allowed. Using information from someone's publicly viewable profile may be found through discovery and later used to bolster or cast doubt on the person's case, they said.
"I think you have to, just for self-preservation, do your own search of your client's Facebook" to see if they have posted evidence of activities that could cast doubt on the credibility of their claim in something like a personal injury case, Jones Dulin said.
"The way that my life has worked is called karma," she said as she spoke about attorneys' duty for due diligence in discovery, depositions and disclosures. "The minute you believe that nobody's going to know about it, somebody's going to know."
— Julia Cardi