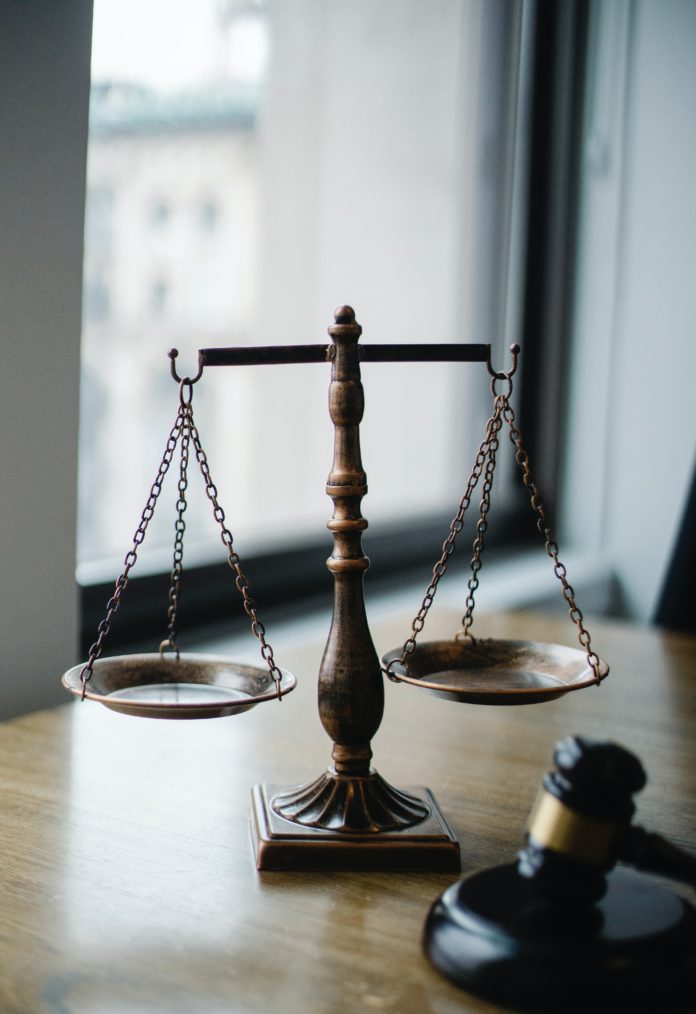 In May, Colorado's Korey Wise Innocence Project announced its client Jason Hogan was released from prison.
According to a press release from the Denver District Attorney's Office, KWIP presented the DA's Conviction Review Unit team with concerns about the police work that led to Hogan's conviction. The DA's office agreed to a new plea agreement: Hogan pleaded guilty to second-degree kidnapping and was resentenced to time served. Hogan was previously sentenced to 77 years in prison in connection with a robbery and kidnapping at Denver's Cherry Creek Shopping Center. Hogan entered an Alford plea, maintaining his innocence but admitting there was evidence that if believed by a jury, could lead to a conviction. 
Stories like this are at the fabric of what KWIP does.
KWIP, based out of the University of Colorado Law School, is led by director Anne-Marie Moyes, who has been with the project for four years.
KWIP tries to exonerate those wrongfully convicted in Colorado while advocating for policy reforms to stop future injustices. In 1989, the project's namesake Korey Wise was 16 years old. He along with four other Black and Latino teenagers were accused of attacking and sexually assaulting a woman in New York's Central Park (the Central Park Five). All five teenagers were convicted, but were later exonerated after DNA evidence matched someone else. 
In 2015, following a settlement, Wise made a big contribution to University of Colorado Law School's Innocence Project which was then renamed after him. Before the project was volunteer-based, but at that point it switched over to having staff.
"The first few years that we became a staffed project, we had one staff member who was really trying to put some structures in place," Moyes said. "We had just this backlog of all of these applications in our system [and had] to organize them. It had just been run by volunteers for all of those years."
Moyes added when she started in 2019, the project had a greater opportunity to investigate cases and had a lot of promising ones in the pipeline. 
Moyes noted KWIP regularly gets applications from those in Colorado prisons claiming factual innocence (The project doesn't take cases with self-defense arguments). Right now, it has about 130 cases in the application stage which are being screened by its staff — it will have five lawyers on staff in June — as the team currently has around 20 cases in the investigation/litigation phase. KWIP also does work with pro bono partners.
With all of these people working toward a common goal, Moyes explained why KWIP is so important.
"The first reason is we have an opportunity to get justice for people who are completely innocent and have been wrongfully convicted of a crime, [it's] really important to give people their lives back," Moyes said. "I think just as much with each story of wrongful conviction, there are lessons that we should be taking from those cases and we should be reforming the system to prevent wrongful convictions at the front end."
During the last Colorado legislative session, KWIP also pushed for different reforms. One bill, which was passed and signed by the governor and goes into effect Oct. 1, will expand postconviction DNA testing. According to the bill summary, previously an incarcerated person will be able to file a motion at court for postconviction DNA testing to prove the person's actual innocence if DNA testing wasn't available at the time of the person's prosecution.
House Bill 23-1034 changed who can apply for postconviction DNA testing to include a person convicted of or adjudicated not guilty by a reason of insanity for a felony in the state, including a person currently incarcerated; someone on parole or probation for a felony; a person subject to the sex offender registration; or someone whose completed a sentence for a felony. KWIP was the primary supporter of the bill.
Another bill supported by KWIP that was passed in the latest legislative session dealt with admissibility standards for juvenile statements. According to the bill, a statement or admission made by a juvenile as the result of a custodial interrogation by law enforcement officials is presumptively inadmissible against the juvenile at trial if the official knowingly communicated any untruthful information or belief to get the statement or admission, unless certain parameters are met.
Going forward, Moyes hopes the organization will continue to grow and take on more cases of wrongful conviction while helping more people. 
KWIP does its own fundraising. To donate, click here. The organization also has volunteer opportunities.
CORRECTION NOTE: This story was updated June 7 to clarify Jason Hogan was resentenced.