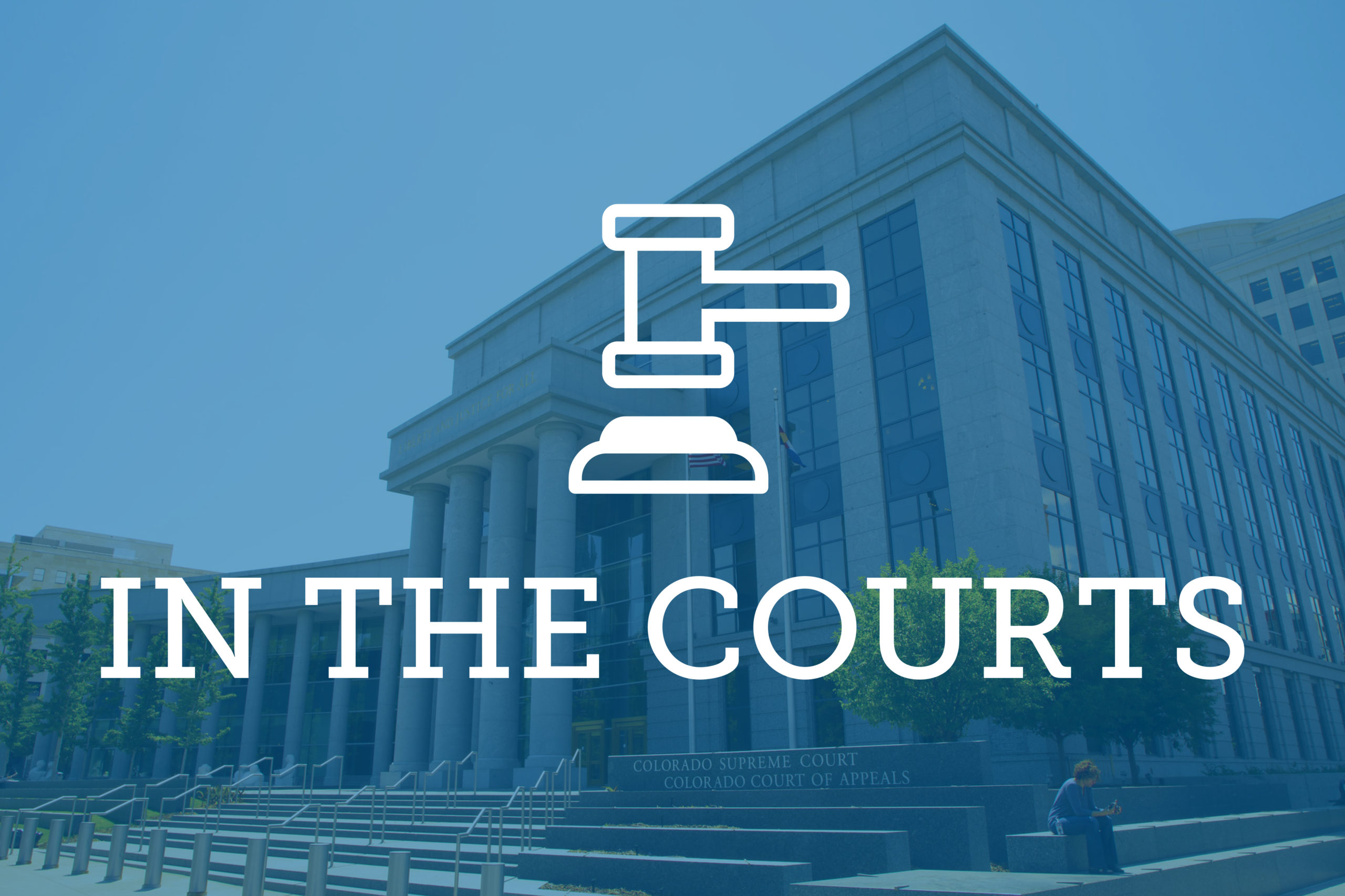 Editor's Note: Law Week Colorado edits court opinion summaries for style and, when necessary, length.
People v. Travis Daniel Whitsitt 
In December 2019, Travis Daniel Whitsitt and his ex-wife had an argument, which turned physical. Whitsitt's ex-wife attempted to leave the room, but he blocked the door. After she hit him in the stomach, he struck her face with the back of his hand, breaking her nose. 
Whitsitt pleaded guilty in Larimer County to third-degree assault as an act of domestic violence and was sentenced to two years of supervised probation. The probation requires that Whitsitt abstain from alcohol and drugs, attend domestic violence counseling, refrain from contacting his ex-wife and perform 100 hours of community service. Whitsitt is currently in compliance with his criminal probation. 
The Presiding Disciplinary Judge approved Whitsitt's stipulation to discipline and suspended him for one year and one day, with six months to be served and the remainder to be stayed pending his completion of a two-year period of probation, which requires him to comply with the conditions of probation in his criminal case. His suspension takes effect Aug. 30, 2021. 
People v. Matthew J. Greife 
In 2016, Matthew J. Greife joined a law firm. He purchased the firm later that year and was the sole owner and lawyer at the firm. Between early 2015 and mid-2017, a client made three payments to the firm for representation in a bankruptcy matter, with a small balance outstanding. She never heard from the firm, which didn't prepare or file bankruptcy for her. She later learned that the firm had closed and she couldn't communicate with the firm via texts or U.S. mail. Neither Greife nor the firm retained any of the files or personal documents the client provided the firm. 
The firm's records show that a payment the client made in April 2017 was never deposited in the firm's trust account and that Greife reimbursed himself from the trust account for work he performed for other clients in late 2018. Records also show other withdrawals from the trust account, including garnishment payments that Greife didn't authorize. Greife offered but hasn't yet refunded any portion of the client's payments. 
In another matter, the firm agreed to prepare and file bankruptcy for a couple who signed a fee agreement providing for a non-refundable set-up fee. The agreement also stated that if the couple decided not to file for bankruptcy, all legal fees paid to that point were nonrefundable. The couple made all necessary payments by March 2017. Over the next two years, the couple and Greife corresponded; as of January 2019, the couple gave Greife almost all necessary documentation except for updated pay stubs. Though the couple then called Greife and stopped by his office several times over the following year, he never responded. Nor did he file a bankruptcy petition for them. Greife told the couple that he might refund some of their money, but he never did so. 
The Presiding Disciplinary Judge approved Greife's revised conditional admission of misconduct and suspended him for three years, effective Aug. 30, 2021. To be reinstated to the practice of law, Greife must prove by clear and convincing evidence that he has been rehabilitated, has complied with disciplinary orders and rules and is fit to practice law.