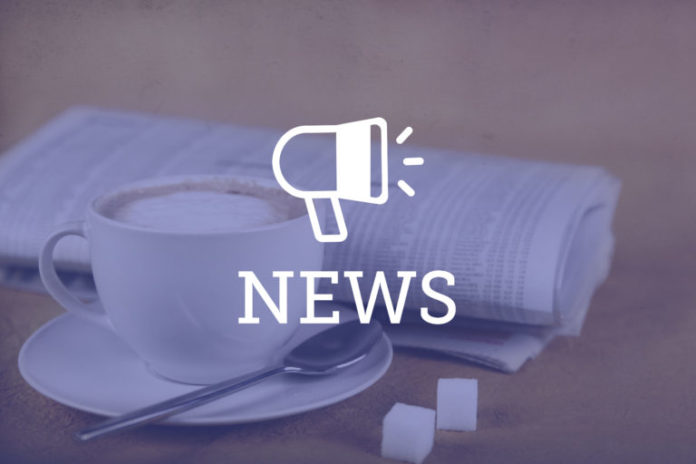 The Colorado Trial Lawyers Association announced the finalists for its 2021 Case of the Year Award to be revealed at its annual spring dinner on May 12. According to the CTLA, the award recognizes the positive impact a single case can have on correcting injustices, advancing fairness under the law, changing attitudes and providing economic incentive to protect public safety. This year's finalists include cases that challenged employment discrimination, unsafe living conditions and a centuries-old rule that prevented children from recovering their medical expenses.
Exby-Stolley v. Weld County Commissioners
Laurie Exby-Stolley was working as a health inspector for Weld County when she broke her arm on the job. Even after treatment and surgery, she was left with pain and decreased hand and arm function. Still, she wanted to stay in the position and learned to cope with her injuries by using tools and working with her non-dominant hand. But the injuries slowed her down and she couldn't complete the required number of inspections.
Exby-Stolley asked the county for accommodations, maintaining she could perform the job if allowed to use her tools or some extra time. However, she says the county rejected her suggested accommodations and she was eventually pressured to resign.
In 2013, she sued her former employer under the Americans with Disabilities Act, alleging the county failed to accommodate her disability. But the jury ruled in the county's favor, finding Exby-Stolley failed to show the county took adverse action against her. A panel of the 10th Circuit Court of Appeals affirmed the ruling in 2018.
The 10th Circuit later agreed to rehear her case en banc to consider whether an adverse employment action is a necessary element of a failure-to-accommodate claim under the ADA. In a 7-6 decision in 2020, the full 10th Circuit found that Exby-Stolley didn't need to show she suffered an adverse employment action such as termination or lack of promotion.
"Winning an en banc review at the [10th] Circuit is not only an extremely rare feat, but also one that changed the law and the lives for millions of people across the country," Ogborn Mihm partner Jason Wesoky, who represented Exby-Stolley, said in an email. He added that being chosen as a Case of the Year finalist is "humbling and an honor."
"The law is crystal clear, and it is depressing that it required Laurie and eight years to establish this simple fact, but because of her courage and our dogged effort, every employee in the country can now rest assured that their disability cannot be a hindrance to the dignity of work and their advancement," Wesoky said. "Instead, every employer must do what is right — provide the accommodations necessary to enable their disabled employees the same opportunities as non-disabled employees."
Following the 10th Circuit's en banc decision, Weld County appealed to the U.S. Supreme Court. In June 2021, the high court announced it would not hear the appeal. Exby-Stolley's case was remanded for a new trial but, according to court documents, the parties were pursuing mediation last fall and the case was closed in January.
Wesoky praised his client's determination. "My client's resolve and fortitude to endure the pressure and roller-coaster this case presented for eight years is beyond measure," he wrote, adding the county alleged Exby-Stolley was neither disabled nor deserving of accommodations. "Rather than give up, Laurie persevered through it all by keeping her chin up and her focus on the real goal — making sure that no one else received the same condescension and derision she endured."
Keaten v. Main Street Apartments, et al.
Kathleen Keaten and her daughter, Delaney Keaten, lived in the Main Street Apartments complex in Littleton for years. They started noticing a chemical smell in their apartment in 2017 and reported the fumes, which they believed were coming from the unit below, to the on-site property manager, who in turn reported the complaints to his direct supervisor. But the on-site manager's employment was terminated and his recommendations to investigate were ignored.
In April 2018, the Keatens informed management they were suffering symptoms including a burning nose and throat, bloody noses, difficulty breathing, dizziness, headaches and difficulty concentrating, which they suspected was the result of exposure to the fumes. 
Months later, the tenant in the apartment below the Keatens was evicted. The property owner and manager found there was a strong ammonia odor in the vacated apartment, according to court records, which can be a sign of methamphetamine production. The Keatens took photos during the eviction, which show tanks and canisters being removed from the property.
Attorney Ross Ziev represented the Keatens in their lawsuit against the property owner and manager. The mother and daughter, who were left permanently disabled due to the fumes, sued under the Colorado Premises Liability Act and were awarded $10.5 million in a bench trial in August.
The battle isn't over yet. Ziev said the defendants have declared bankruptcy and filed an appeal. "They're doing anything they can to not pay a dollar to these people," he said. "But we'll get 'em. We'll get 'em eventually."
Ziev commended his clients for their bravery and patience. They are still living in low-income housing, he said, even though they could have "grabbed a quick payday" by settling. "Since the judgment, they have had the ability to take settlement offers that were much lower than the verdict and would help them out immediately," Ziev said. "And they have chosen to follow through with the process and be patient."
"What's gratifying for me is the fact that I can help somebody who was just in such a bad place," Ziev said. "They [were] living in low-income housing, not being heard by their property managers, not being listened to [and] not really getting phone calls back from other attorneys either."
Ziev was also part of the team that won last year's Case of the Year Award. That class-action case, Agazi Abay et al. v. City of Denver, challenged law enforcement's response to the George Floyd protests in 2020 and resulted in a temporary restraining order limiting the Denver Police Department's use of force. 
Rudnicki v. Bianco
In December, the Colorado Supreme Court abandoned a centuries-old common law rule that barred children from recovering their childhood medical costs, finding the rule was "no longer in sync with the realities of the health care economy."
Alexander Rudnicki suffered a serious brain injury during birth and incurred about $400,000 in medical bills as a newborn. When Rudnicki was nine, his parents sued Dr. Peter Bianco, the doctor who delivered him. They brought claims both in their individual capacities and on behalf of their son. 
The boy was awarded $4 million by a jury, but this was later reduced by nearly $400,000 for his medical bills because, under the common-law rule, only his parents owned the claims for the medical expenses. His parents could have recovered the costs, but the statute of limitations for them expired before they realized the extent of their son's injuries.
Rudnicki, now a teenager, was represented by David Woodruff of Denver Trial Lawyers and Thomas Neville and Clayton Wire of Ogborn Mihm in his legal battle to recover his childhood medical costs. After the trial court reduced Rudnicki's award, they argued, the boy was left holding the bag for past medical costs as Medicaid could seek reimbursement for those bills by placing a lien on his judgment, even though the award no longer covered those expenses.
"In these kinds of cases, where you have situations where the insurance companies say, 'I get paid back for past medical expenses,' and the child's not allowed to recover those, what you have to do is … steal from the future to pay for the past, which is fundamentally unfair," Neville said. He added that it "is an unfairness that is directed at a group of people who have the least political power in the United States, because they don't even get to vote."
The case could have gone either way, Neville said, noting that "there were a number of ways that [the justices] could have decided against us." But in a 4-3 decision, the Colorado Supreme Court found in Rudnicki's favor and Colorado became one of about 20 states to allow children to recover medical expenses incurred before age 18.
"What was really kind of gratifying was to see how closely they stuck to the arguments that we made in our briefing," Neville said. "It suggested to me that we found the right argument, that it was in and of itself compelling. It didn't require them to take an extra step further."
It was also gratifying to see the court strike down a rule that is "ancient" and "part of a bundle of rules that we have retained that just are completely inconsistent with our sense of justice today," Neville said, adding that these rules all stem from the notion that a man is head of the household and owns the economic output of everyone in it — his children, wife and servants.
"It was time for that to change," Neville said. "And so I'm ecstatic that we have finally started to recognize — or further recognize — the personhood of our children, that they do have some economic interest in what happens to them that might not necessarily align with what their parents want."