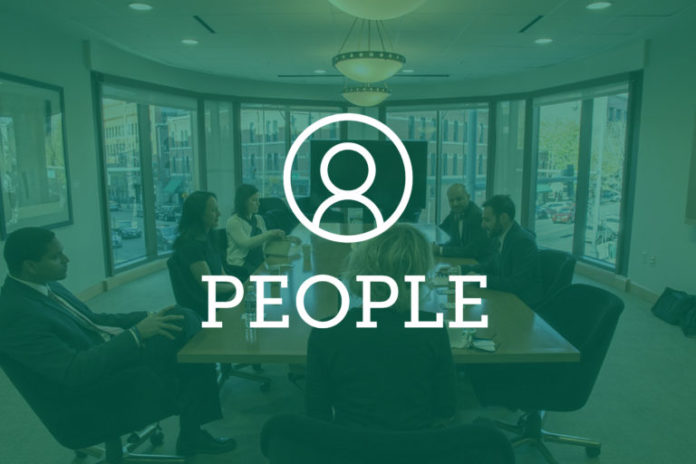 Have an announcement for Law Week Colorado's people section? Let us know.  
Law Firm Updates
Denver intellectual property law firm Adsero IP announced Feb. 27 its combination with national law firm Quarles & Brady LLP, effective March 1. Adsero, a 29-person, full-service IP firm that handles IP work across a variety of technology subsectors, immediately transitioned to the Quarles name. 
Colorado Legal Services, Colorado's statewide nonprofit legal aid program, announced March 1 that Matt Baca was selected to serve as its new executive director, succeeding the group's former longtime executive director, Jonathan Asher, who's retiring in March. Baca worked as a staff attorney in CLS's migrant farm worker division until 2019. Baca is returning to CLS after serving as director of community engagement for the Colorado Department of Law, where he oversaw outreach and engagement. 
Davis Graham & Stubbs LLP announced it recently created a property rights practice that specializes in eminent domain, land use, leases, special districts, urban renewal and the Colorado Common Interest Ownership Act. Lawyers in the group collectively bring over  50 years of real estate litigation expertise. 
Davis Graham & Stubbs LLP also announced additions to the firm's energy and mining group as well as the newly formed property rights group. Ashley Garber Browner joined DGS as of counsel in the energy and mining group. Browner's practice focuses primarily on transactional and corporate matters and she has a broad range of expertise in a variety of energy matters. Carla Martin joined DGS as an associate in the property rights practice. Martin has experience in complex commercial lease disputes, easement and boundary disputes and quiet title actions, serving developers, commercial landlords, tenants and owners of high-value properties. 
Regional law firm Holland & Hart announced March 1 that three associates joined the firm's intellectual property practice in Colorado: Sloane Dreyer, Ellen Levish and Randy Roeser. Dreyer's practice focuses on counseling clients on privacy, data security and risk management issues. Levish has experience litigating, arbitrating and mediating complex trademark, patent and copyright matters. Roeser represents clients on the protection and enforcement of IP rights and complex business disputes. 
The Judiciary 
Gov. Jared Polis issued an executive order Feb. 25 appointing Attorney General Phil Weiser to serve as the state's prosecutor in the 22nd Judicial District, effective Feb. 27, until a new district attorney is appointed there. Earlier in February, Polis appointed the former 22nd Judicial District attorney, Matthew Margeson, to the Dolores County Court. 
President Joe Biden announced his intent to nominate Magistrate Judge Kato Crews to serve on the U.S. District Court for the District of Colorado. Crews was recommended to the White House in August by U.S. Sens. Michael Bennet and John Hickenlooper. If confirmed by the Senate, Crews would serve on the court in June 2023, when Judge Raymond Moore takes senior status. Crews began his career as an attorney with the U.S. National Labor Relations Board's Denver office and in 2018, became the district's first Black magistrate judge. 
Kudos 
Brownstein Hyatt Farber Schreck announced Feb. 24 that Robert Bacaj and Max Porteus, associates in the firm's litigation department, were appointed to the partner board of Wish for Wheels, a nonprofit organization that serves second-graders in Title I schools with new bikes and helmets through team-building experiences. Bacaj and Porteus will help expand the organization's reach by attracting partners to fund and give bikes to second-graders in their communities. 
Brownstein also announced March 3 that diversity and inclusion specialist Alex-Marie Baez joined the board of directors of the Colorado Women's Chamber of Commerce, the leading nonprofit organization in Colorado that advances women's leadership and one of the largest women's chambers of commerce in the U.S.
National law firm Butler Snow announced March 1 that it was ranked among the top five law firms for bond counsel in Colorado in Refinitiv's 2022 Full Year Legal Review. Refinitiv is a financial news, content and insight provider. The firm was also nationally ranked in several categories concerning bond counsel. 
Holland & Hart chief diversity and inclusion officer Phyllis Wan and attorney Marika Rietsema Ball were selected as winners of the 2023 [email protected] Awards by the Center for Legal Inclusiveness in the "individual" and "young professional" categories, respectively, the firm announced March 1. The Center for Legal Inclusiveness is a nonprofit that aims to advance diversity in the legal profession. 
Fifteen Davis Graham & Stubbs LLP attorneys were recognized as the 2023 Colorado Super Lawyers or Rising Stars. Super Lawyers identify attorneys through a combination of independent research with peer review nomination and evaluations. Jonathon Bergman, Stephen Brainerd, Michael Gallagher, Tess Hand-Bender, Kenzo Kawanabe, J. Christopher Kinsman, Barbara Mueller, Peter Schwartz, Andrew Sultan and Chad Williams were named as Colorado Super Lawyers. Kyler Burgi, Jonathan Goldstein, Molly Kokesh, Sam Seiberling and Ryan Wilcox were named Colorado Rising Stars. 
Eight Ireland Stapleton attorneys were recognized by Colorado Super Lawyers. The lawyers they recognized as Colorado Super Lawyers include Rebecca Almon for environmental law, James Benjamin and Russell Kemp for real estate, Kelley Duke and K.C. Groves for business litigation, Michelle Ferguson for employment and labor law and Julie Walker for professional liability defense. James Silvestro was recognized on the list of Colorado Rising Stars for land use and zoning law.