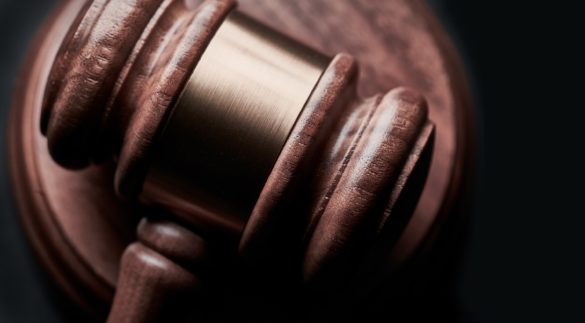 Last month the Colorado Supreme Court ruled that a trial court improperly disqualified a Latino juror in a criminal case against Ray Ojeda, who was found guilty in April 2015 for the sexual assault and attempted murder of a teenage girl in 1997. The case was remanded for a new trial.
In 1997, 15-year-old Susie Hernandez was abducted at gunpoint, raped and shot multiple times before being left for dead in the South Platte River. Hernandez came forward in 2015, naming herself to the press as Ojeda's victim after his conviction. 
She survived the attack and reported the crime, but couldn't identify her attacker. The Denver Police Department misplaced her rape kit, which resurfaced years later and was tested. DNA from the rape kit matched Ojeda, who was living in Texas at the time of his arrest in 2013. He was charged with sexual assault, attempted murder and kidnapping. 
According to court documents, at the beginning of Ojeda's trial in 2015, prospective jurors were asked whether they, a friend or a relative had been the victim of a sexual assault; whether they had friends or relatives in law enforcement; and whether they or a family member had ever had a particularly good or bad experience with a police officer.
The prosecutor challenged one of the prospective jurors, identified as a Hispanic man in court documents, based on his responses on the questionnaire and the prosecutor also made comments about race in her challenge. Ojeda's attorney objected and the court blocked the prosecutor's challenge for cause. But the prosecutor used a peremptory strike to dismiss the prospective juror and noted the jury included other people of color.
Ojeda's attorney raised a Batson challenge, named after the U.S. Supreme Court's decision in Batson v. Kentucky, in response to the juror strike. The Batson test is a three-prong process to determine whether a peremptory strike is discriminatory. The trial court overruled the Batson challenge and Ojeda was convicted and sentenced to 144 years in prison.
Ojeda appealed the ruling, contending the trial court erred in its decision to dismiss the Batson challenge. The Colorado Court of Appeals reversed and remanded for a new trial in 2019. And recently, the Colorado Supreme Court affirmed but on different grounds, ruling unanimously the court erred in its application of step two of the Batson analysis and stating the explanation given for dismissing the juror included "overtly race-based concern[s]." 
Batson v. Kentucky, the case that established the Batson analysis, has been cited more than 12,000 times since the April 1986 ruling.