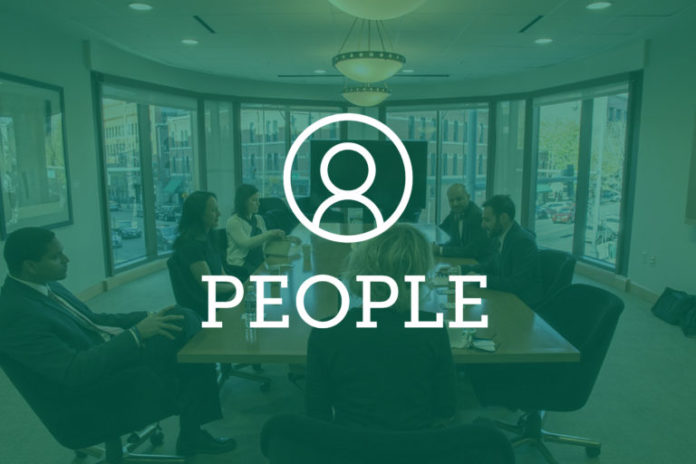 Have an announcement for Law Week Colorado's people section? Let us know.  
Law Firm Updates
National firm Jackson Lewis P.C. announced Feb.6 Lisa Marsh and Melisa Panagakos were promoted to principal effective Jan. 1. Marsh, an employment law attorney, focuses on affirmative action and equal employment opportunity. She assists clients with drafting affirmative action plans, represents government and nongovernment contractors in Office of Federal Contract Compliance Programs matters and counsels employers on issues from regulations. Panagakos focuses her practice on defending employers in all labor and employment law matters. She has handled several class and collective Fair Labor Standards Act and state law wage and hour matters. 
Former Chord Energy executive M. Scott Regan joined Davis, Graham & Stubbs LLP, the firm announced Feb. 8. Regan's practice will focus on upstream and midstream transactional and corporate matters. He has experience in the energy industry, formerly serving as the executive vice president, general counsel and secretary of Chord Energy Corp., and has transactional experience in energy matters including corporate mergers. Regan is admitted to practice law in Colorado and Montana. 
Empower, a provider of financial services headquartered in Greenwood Village, Colorado, announced Feb. 8 that Kelly Noble was promoted to general counsel and chief legal officer, effective March 2. Noble, who has been at Empower for 25 years, previously served as deputy general counsel for the company, where she oversaw legal matters including acquisitions, commercial transactions and privacy. Prior to working at Empower, Noble worked in private practice. Noble is succeeding Richard Schultz, who previously announced he was retiring. 
Tax attorney Tim Glasgow joined Sherman & Howard's tax and probate group, the firm announced Feb. 9. Glasgow has been advising clients on tax consequences of matters including mergers and acquisitions, joint ventures and debt and equity offerings, formerly serving 10 years in the Denver office of international law firm Holme Roberts & Owen LLP. Glasgow started in tax law by serving as an attorney-adviser to Judge Renato Beghe of the U.S. Tax Court.
Davis, Graham & Stubbs LLP announced Feb. 9 that Lindsey Folcik joined the newly formed property rights group as an associate. Folcik, who's admitted to practice law in Colorado, will focus on land use, eminent domain, special districts and commercial landlord-tenant disputes. She earned her J.D. from the William & Mary Law School and prior to joining DGS, worked as an associate with Faegre Drinker. Folcik previously served as a law clerk to Judge Lino Lipinsky de Orlov of the Colorado Court of Appeals. 
The Judiciary 
The Colorado Judicial Department announced a vacancy for the office of district judge for the 10th Judicial District (Pueblo County), created by the April 29 retirement of Chief Judge Deborah Eyler. The 10th Judicial District Nominating Commission will meet at the Pueblo Combined Courts March 13, to interview and select nominees for appointment by the governor. To be eligible, the applicant must be a qualified elector of the 10th Judicial District at time of investiture and be admitted to practice law in Colorado for five years. The initial term is two years and if approved by voters following that term, has a term of six years.
Gov. Jared Polis appointed Matthew Margeson to the Dolores County Court in the 22nd Judicial District, filling the vacancy created by the appointment of Judge Anthony Baca, the governor's office announced Feb. 8. Margeson is the elected district attorney for the 22nd Judicial District, which he's served in since 2021 and previously served as the assistant district attorney and deputy district attorney for the same district.
Polis also appointed Judge Jonathan Shamis on Feb. 9 to the 5th Judicial District Court, filling the vacancy created by the retirement of Judge Mark Thompson. Shamis is a Lake County court judge in the 5th Judicial District and a magistrate in the 9th Judicial District, positions he has held since 2013. His dockets consist of criminal and civil matters. 
Kudos 
John Lee was recognized with the 2022 Richard Marden Davis Award DGS announced Feb. 3. The award, presented annually by DGS, the Denver Bar Association and the Davis family, recognized a Denver lawyer who is 40 years old or younger and "combines excellence as a lawyer with civic, cultural, educational, and charitable leadership." Lee, a Georgetown University Law Center graduate, was recognized for his service to the legal community and his civic and charitable leadership. Lee is a first assistant attorney general at the Colorado Department of Law in the criminal appeals section. His notable success resulted in 88 published law decisions, many encompassing favorable results in the state's highest-profile criminal cases.