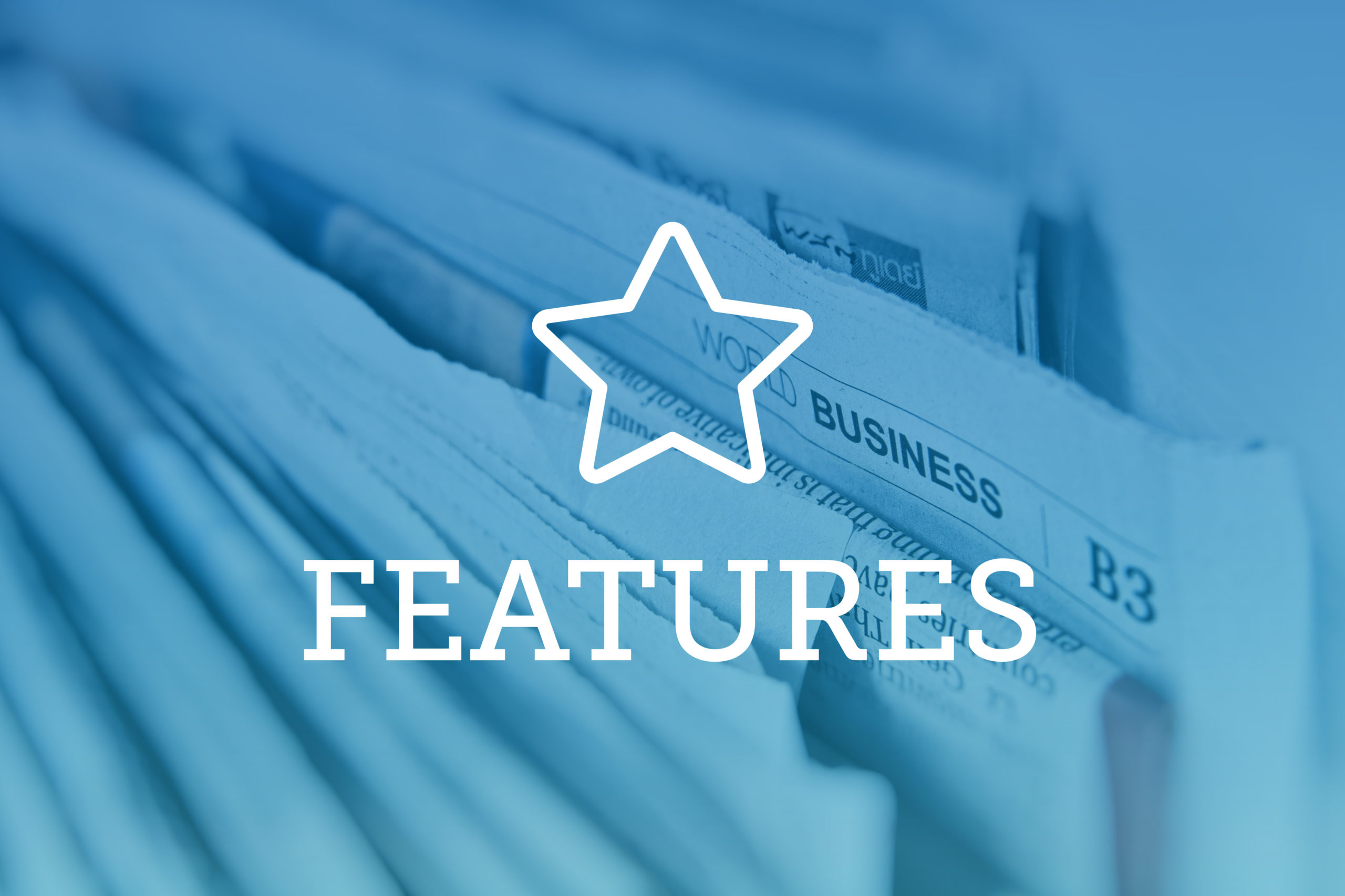 The Department of Justice announced to the Vera Institute of Justice it will halt funding to the Legal Orientation Program at the end of the month. The program funds legal orientations for individuals in detention centers facing deportation or removal proceedings. It serves more than 50,000 individuals in 38 detention centers annually, including the Immigration and Customs Enforcement detention center in Aurora.
The Rocky Mountain Immigrant Advocacy Network receives just under 20 percent of its funding, about $240,000 annually, through the LOP. Funds are funneled to the Vera Institute, which then distributes the money to several programs nationwide. 
"LOP saves lives. Every day this program is not in operation puts family unity at risk, harms our communities and infringes on the right of all people to make informed decisions about their legal claims," a statement from the Vera Institute reads. The DOJ hasn't released a statement on the decision.
The statement from the Vera Institute cites a 2012 study by the DOJ that found the program saves the government approximately $18 million annually. The Executive Office for Immigration Review said that the DOJ wants to "conduct efficiency reviews, which have not taken place in six years." 
An anonymous court official told the Washington Post that the administration wants to evaluate the cost effectiveness of the program, a decision RMIAN executive director Mekela Goehring believes causes "a tremendous amount of damage."
"As past evaluations have shown, it's a cost saver," she said. "For every dollar invested, the government saves $4. Even if similar results come in the future and they determine that the program makes sense for everyone, by dismantling it at this point you've destroyed the growth of the program. Even under the best-case scenario, it would take a tremendous amount of resources to build it back up and hire staff and create the infrastructure that allows it to operate effectively and efficiently."
A University of Pennsylvania Law Review looked at data from 1.2 million deportation cases between 2007 and 2012. Two percent of individuals obtained pro bono representation through a nonprofit or law clinic. And individuals with representation were 15 times more likely to seek relief than those without, and the odds were five times greater that those with counsel obtained relief from removal.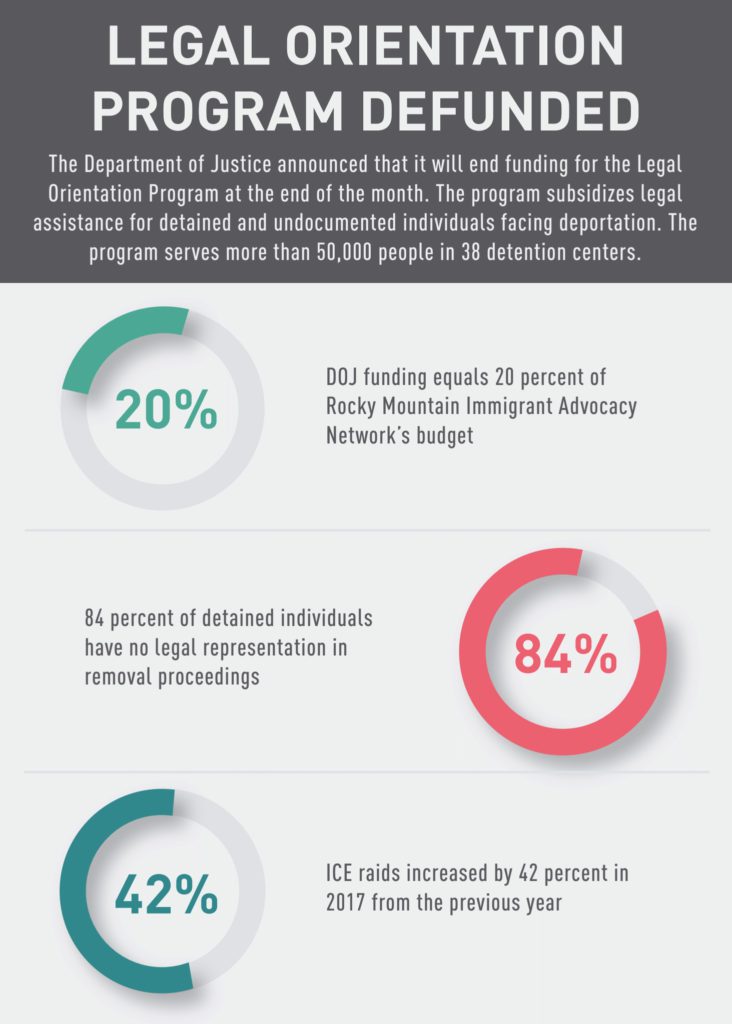 "Try to put yourself in that situation and navigating a complex system like this. It speaks to deprivation of due process for individuals who are ensnared in our legal system," Goehring said.
RMIAN runs three main programs — one in the detention center, one for unaccompanied children facing immigration proceedings and one that focuses on providing legal information and tools to pro se individuals. Detainees in Aurora can attend RMIAN's orientation and learn about proceedings, their rights and what potential defenses might look like. After the orientation, individuals who are not represented by private counsel — which is over 90 percent of detainees — can go through RMIAN's intake process. 
The organization pairs meritorious cases with RMIAN's in-house staff attorneys or pro bono counsel. LOP funds are not used directly to help with individual defense. 
While its children's program will remain intact, Goehring said the orientation program at the detention center will take a hit. 
"I think it really is a decision that defies logic — to suspend the program with the justification that further evaluation is needed is really shortsighted, it would destroy an indispensably effective program that, at least in Colorado, has been operating for the last 15 years." 
Goehring said because so many individuals facing deportation end up representing themselves, pro se resources are an important part of what RMIAN does. The organization aims to help answer common legal questions in immigration cases.
"Do I have an avenue of relief to stay here? Is there nothing under existing federal law? I don't want to languish in detention any longer, what resources do I have? How do I file appeals? How can I testify, how do I cross examine? What witnesses should I call that would be helpful?" Goehring said. "In a perfect world, you would have an attorney, but we know the vast majority of people in detention have to do all of that on their own."
There has been recognition that the Legal Orientation Program improves efficiency in immigration courts and works to alleviate the backlog of cases currently in front of the courts. 
The program was started by President George W. Bush in 2003. It began with six pilot sites around the country and RMIAN was one of them. Goehring said the program has always had bipartisan support, so the decision by the Trump administration to cancel its funding diverges from the past two administration approaches.
"It absolutely is an attack on immigrants and access to justice, and it's something that should be extremely concerning to everyone who cares about our legal system and fundamental fairness," Goehring said.  
— Kaley LaQuea