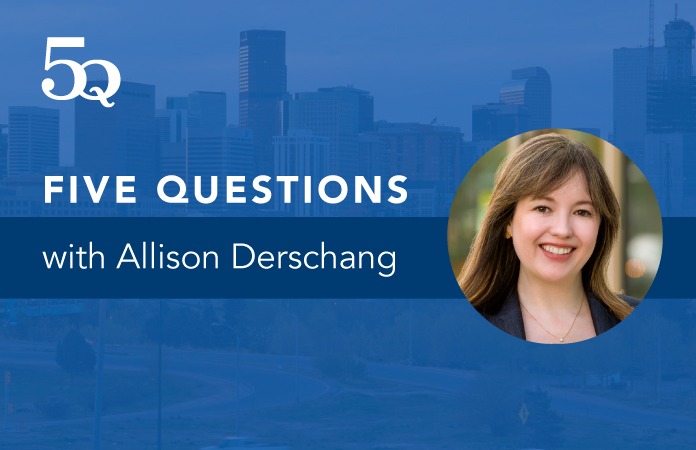 5Q is your way to get more acquainted with the local legal community. Submissions come from lawyers, paralegals, judges and law professors alike. In 5Q, you'll discover insights on the profession while learning more about the people behind the practice. Responses are edited for clarity and length.
Want to be featured in our next 5Q? Respond to the survey today.
This week, we heard from Allison Derschang, an associate attorney at BAM Family Law. She "has represented employees who faced discrimination based on sex, pregnancy, race, religion, disability, national origin and age" and advises employees on wage and noncompete issues. Read more about her practice and experience in her online biography.
Question 1
If you could travel back in time and talk to any historical figure about the law, who would you talk to and what would yousay to them?
A: I'd convince Hedy Lamarr to not let her patent for frequency hopping expire.
Question 2
What's your favorite weekend activity?
A: Sleeping in.
Question 3
Which rule of evidence do you hate the most and why?
A: Hearsay in general. The way the hearsay rules are applied in practice makes them feel more like guidelines than rules… like the pirate code.
Question 4
What's your favorite book and why?
A: "His Dark Materials" series by Philip Pullman. I read these books just as I was entering high school and the themes and the story itself had a fundamental impact on how I view the world. They really set me down a path of self-discovery all the while being a fantastic fantasy series with worlds and characters that are always worth revisiting.
Question 5
What's your favorite movie or TV show?
A: Movie: Jurassic Park; TV Show: Fringe, Happy Endings.