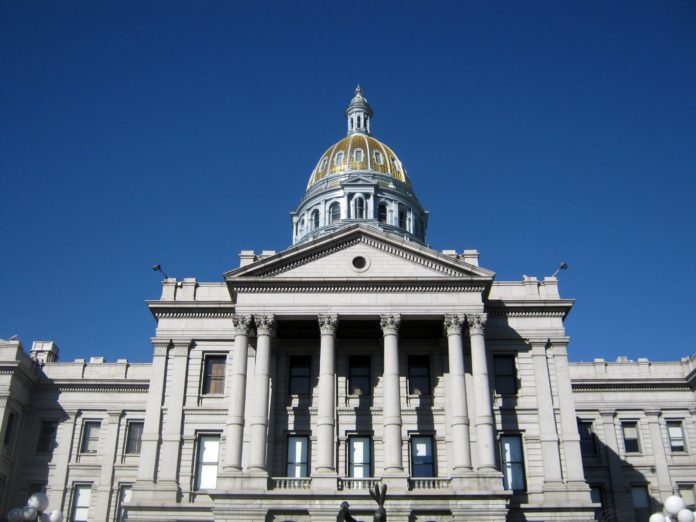 The state legislature on Tuesday passed a bill to expand the definition of intimidating a witness, closing what prosecutors say are gaps in the law that endanger witnesses, victims and others who cooperate with law enforcement early in the investigation process.
Senate Bill 22-024 passed the Colorado House on a third vote on March 1 and is now headed to the governor's desk. The bill was a priority for the state's district attorneys going into the legislative session, according to Colorado District Attorneys' Council Deputy Executive Director Arnold Hanuman, who explained that the current law against witness intimidation doesn't cover situations where a defendant tries to influence third parties who aren't witnesses or victims.
The bill broadens the definition of witness intimidation to include threatening or influencing a person the perpetrator believes may have information related to a criminal investigation or believes could exert influence over a witness or victim. The bill also adds language making it a crime to influence or attempt to influence a person to withhold information from or provide false information to law enforcement, a defense attorney or defense investigator.
One of the bill's sponsors was Sen. Rhonda Fields, whose son was killed after he agreed to testify in a murder case. During a hearing of the Senate Judiciary Committee on Feb. 3, Fields said a murderer who confesses his crime to his jail cellmate and then threatens the cellmate to prevent him from telling authorities is an example of the type of "indirect" intimidation the bill is meant to cover. She added that it could also apply in domestic violence cases where a neighbor calls 911 and the abuser later threatens the neighbor to discourage them from talking to the police.
"This bill idea originated out of my office because of years of frustration with not being able to sufficiently protect victims and witnesses from threats and intimidation," said Larimer County District Attorney Gordon McLaughlin, speaking during the Feb. 3 hearing. He said the bill addresses a "large and dangerous gap" between when a crime is committed and when the judicial process starts by making it a crime to pressure a person to withhold information from law enforcement. The current law specifies it is illegal to influence someone to avoid testifying, legal proceedings or process servers, but witness intimidation can happen before a crime is reported or charges are filed.
"Just this week, a case came into our office where a domestic violence assault had occurred. And the perpetrator of that crime said to the victim, if you report this to police, I will kill you," McLaughlin said during the hearing, adding that threat is not a crime under the current statute because "the process had not started — there is no subpoena, there is no testimony, there is nothing of that sort." The next day, according to McLaughlin, the perpetrator fired a gun at the victim, who fortunately survived.
Victoria Kelley, domestic violence prosecution specialist with the Denver District Attorney's Office, also spoke in support of the bill at the hearing. She said she saw "near universal witness intimidation" when reviewing more than 3,000 domestic violence cases in 2021. "Victims are often less safe in the aftermath of a reported domestic violence incident, especially considering our inability to hold perpetrators accountable for pre-filing threats," Kelley said. She added that she and her colleagues have seen victims and witnesses threatened with nude photos, deportation and death if they talk to police or cooperate with an investigation.
During the hearing, James Karbach of the Colorado State Public Defender's Office raised concerns that the bill, as introduced, only protected witnesses for the prosecution. That concern was addressed with an amendment to extend protections to people who provide information to defense attorneys and investigators.