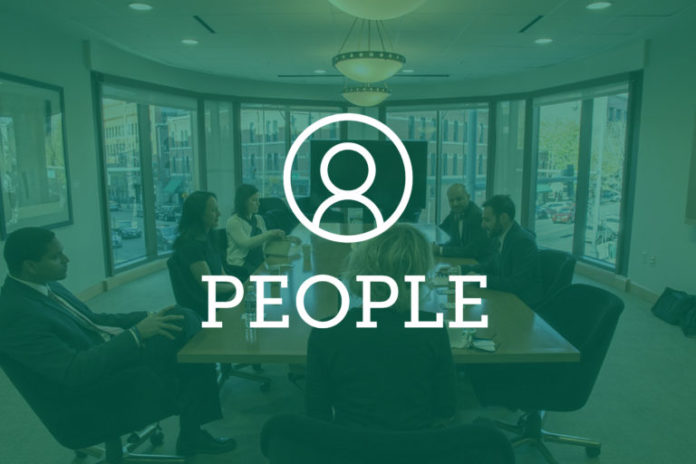 Have an announcement for Law Week Colorado's people section? Let us know.  
Law Firm Updates
Davis Graham & Stubbs LLP announced Ann Stehling joined the firm as an associate in the real estate group. Stehling's practice will focus on real estate transactions and she has experience in corporate and regulatory law. She previously practiced in Texas and most recently served as associate counsel in the Austin office of, Cobb & Counsel, a boutique law firm specializing in regulatory compliance and litigation. Stehling received her J.D. with honors from Southern Methodist University Dedman School of Law. 
International law firm Faegre Drinker Biddle & Reath LLP announced Denver Executive Partner Jack Sperber became leader of the firm's construction and real estate litigation group's eminent domain and real estate litigation team. Sperber represents private owners in eminent domain proceedings and related real estate litigation across the U.S.  
The Judiciary 
Gov. Jared Polis appointed Thomas Henderson to the 18th Judicial District Court on March 3, filling the vacancy created by the resignation of Judge John Scipione. Henderson is a shareholder at Burg, Simpson, Eldredge, Hersh & Jardine P.C., a position he's held since 1994. His practice consists of civil litigation regarding insurance claims. Henderson earned his J.D. from the University of Denver Sturm College of Law. 
The 16th Judicial District announced a Crowley County Court vacancy March 3, created by the June 1 retirement of Judge Richard Medina. The 16th Judicial District Nominating Commission will meet April 19 at the Crowley County Courthouse to interview and select nominees for appointment to the office of county judge for Crowley County. To be eligible, the applicant must be a qualified elector of Crowley County at the time of investiture. Applications are due March 31 for consideration. 
The 12th Judicial District announced it's accepting applications for a vacancy on the Victims and Witnesses Assistance & Law Enforcement Board serving Alamosa, Conejos, Costilla, Mineral, Rio Grande and Saguache counties. The VALE Board provides grant funding to community and criminal justice agencies providing victim services. Each of the state's judicial district's VALE board members are appointed by the chief judge to a three-year term and each member may serve up to two consecutive terms. Board members are expected to attend four meetings per year, be able to read basic financial reports and read meeting materials in advance. Letters of interest are being accepted through April 28. 
Colorado Supreme Court Chief Justice Brian Boatright appointed Judge Gregory Styduhar as the chief judge of the 10th Judicial District serving Pueblo County on March 9, replacing Judge Deborah Eyler upon her April 29 retirement. Styduhar was sworn in as district court judge in February 2020 after serving as a magistrate in the 10th Judicial District. As chief judge, Styduhar will serve as the administrative head of the district. 
Kudos 
Sherman & Howard announced 22 of its attorneys were named to the 2023 list of Colorado Super Lawyers. Rebecca Fischer and Gordon "Skip" Netzorg were named to the Top 10 in Colorado, with Fischer also being recognized in the Top 50 Women. Jordan Fox was named to the Top 100. Kathryn DeVries and Beth Ann Lennon were recognized on the 2023 Colorado Rising Stars list. 
Holland & Hart announced 43 of its Colorado attorneys were recognized by Colorado Super Lawyers. Six were listed on the Top 100, including Jonathan Bender, Michael Carrigan, Marcy Glenn, Greg Goldberg, Lucy Stark and Christopher Toll. Four attorneys, Glenn, Stark, Carol Warnick and Maureen Witt, were named to the Top 50 Women list. Michael Dill, Christopher Jackson, Stuart Knight, Juan Obregon, Andrew Orr, Marika Rietsema Ball, Helen Rogers, Jessica Smith and Paul Swanson were recognized on the 2023 Colorado Rising Stars list. 
Otteson Shapiro announced managing partner Steve Shapiro was named to the 2023 list of Colorado Super Lawyers. Shapiro was listed for his work in insurance coverage and has been recognized every year since 2010. 
Lewis Roca Rothgerber Christie LLP announced 11 lawyers were recognized by Colorado Super Lawyers, including Frederick Baumann, Kendra Beckwith, Scott Browning, Chad Caby, Jessica Fuller, Gregory Leibold, James Lyons, Michael Plachy, Kenneth Rossman, Douglas Tumminello and James Walker. Three attorneys, Abby Harder, Elizabeth Michaels and Angela Vichick were named on the 2023 Colorado Rising Stars list.