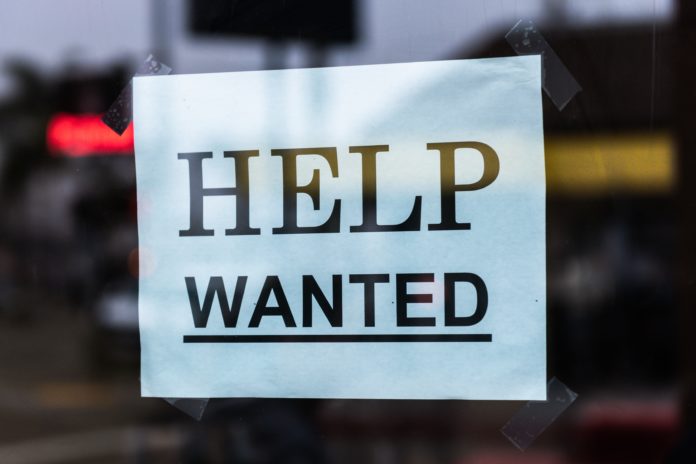 As hiring and retention issues continue to plague a variety of industries, Law Week Colorado caught up with local law firms to see how they're holding up and keeping talent.
Chris Balch, partner and firm chair at Holland & Hart, which is headquartered in Denver and has 13 offices across different states and Washington, D.C., said it hasn't been immune to the great resignation and the talent wars. 
"We've lost some people over the years," Balch said. "I'm actually happy to report that we're doing very well in terms of headcount and staffing."
Balch said the attorney headcount increased by more than 8% across the firm in 2022 and 12% in Colorado while adding 16 lateral partners in several of their offices. Balch noted the firm has more attorneys than pre-pandemic.
"We've battled and we've succeeded at retaining our people," Balch said. "We, like a number of firms, saw, despite the pandemic, a significant uptick in legal demand in 2020. We saw record demand in 2021 and … 2022 was again strong. And even the first couple months of 2023 … we're seeing a good level of demand." 
Balch noted the last three years have been challenging concerning hiring and retention as the firm takes proactive steps to make sure the employees know they're valued.
"We've re-learned, especially during the pandemic, the importance of transparent, frequent communication and active listening," Balch said. "We're asking our people to be honest and frank with us and how we can support their well-being and professional development, and that goes beyond compensation."
Balch added to retain people, the firm formed an associate well-being subcommittee; has mandatory discussions of well-being when doing evaluations; and significantly increased salaries for attorneys to keep pace with the market. 
When it comes to remote work, Balch said Holland & Hart has a variety of work arrangements that depend on the person's role and personal preferences. For example, some lawyers like being in the office every day, while many of its lawyers work in a hybrid format. 
"We're not requiring attorneys to be in the office for a specific number of days, but more and more, we are encouraging all of our people to be in as often as they can be," Balch said. 
Stefan Stein, the CEO at Sherman & Howard, which has eight offices in multiple states, said the firm is fairly fully staffed for associates but is looking at bolstering some practice areas or adding practice areas through lateral hiring. He added there wasn't a specific area the firm is looking at, but rather areas that are complementary to their full-service firm.
"We hired quite a bit in the past year," Stein said, adding that around 20 attorneys in 2022 were hired, primarily in the Denver office, while additions were also made in the Phoenix and Colorado Springs offices. He noted some people at the senior level have retired or cut back on their practice. The firm is also looking to hire more lawyers right now.
Stein said the firm's culture helps keep people. Examples of retention strategies include new office spaces in Denver and in Phoenix, both of which were designed with collaboration in mind. 
Stein noted Sherman & Howard also has a hybrid model, as the firm understands that lawyers and staff like having the flexibility of working from home and not having to commute as much.
"The hybrid model is here to stay and we've embraced it," Stein said. 
He added partners who are in the office three days a week have a permanent office and those who are in-person less share an office space at the firm. Associates are asked to be in the office at least half the time and have an office. 
"It's really important that associates be here at least that much so they can get the benefit of working with more experienced people and in a team environment," Stein said.
Erica Gartenberg, the director of legal recruiting at Brownstein Hyatt Farber Schreck, which is headquartered in Denver and has 12 offices across multiple states and Washington, D.C., said hiring has been going well. The firm hired about the same amount of people last year as it did in 2021 with retention remaining steady as the firm grows. According to Law Week's Colorado 200, the firm had an increase in attorneys in 2022.
"We retain our attorneys and our staff in a lot of different ways," Gartenberg said. "We have a really strong benefits program that reflects our employee feedback. We also have a significant amount of diversity efforts to help retain our diverse individuals. Culture is also really important here at Brownstein."
Gartenberg added Brownstein is committed to a flexible workplace with the expectation of a consistent office presence.
"I think one of the biggest trends that we're going to continue to see is flex work being an important factor," Gartenberg said. "I've seen that personally from associates that are looking for new opportunities because they feel like their current situation isn't flexible enough for what they want."
Gartenberg noted a position that is harder to find there, along with at other law firms, is corporate associates in the middle of their career. 
"That's just because at that level, sort of globally, corporate associates tend to make the decision on whether or not they want to go in-house," Gartenberg said. 
Denver office leader and partner Jared Briant and partner Heather Perkins at Faegre Drinker Biddle & Reath, which has 21 different locations, said their firm is committed to being a top choice for talent. That included making investments in expanding its talent and professional development functions including having an in-house legal writing adviser and coach. Mentoring is also key to the firm's development. 
"Mentoring is a critical component of Faegre Drinker's professional development efforts, and our adviser program is robust," they wrote. "We provide mental health and well-being resources, and we have a dedicated well-being program adviser and therapist. We also take a comprehensive approach to recruiting, retaining and advancing the careers of a diverse group of attorneys."
Faegre Drinker has a hybrid workplace policy with many attorneys working in the office two to three days a week. Briant and Perkins added they have received positive feedback on the policy.
"Faegre Drinker recognizes that the next generation of attorneys is thinking differently about their careers, and we are dedicated to innovating to meet their expectations," they wrote. "We know today's professionals want flexibility in how and where they work, and we will take innovative steps to continue to support these preferences."
The firm was slightly down in attorney headcount from 2021 to 2022 in Colorado. Perkins and Briant said that was due to some transitions made and retirements.
"We are excited about the strong composition of attorneys we have in Boulder and Denver who serve clients in the Rock[y] Mountain West and beyond while collaborating with firm professionals and practice groups across our 21 locations," they wrote in part. "As attorneys increasingly consider options for where they want to live and work, we believe that Colorado is an ideal job market destination."