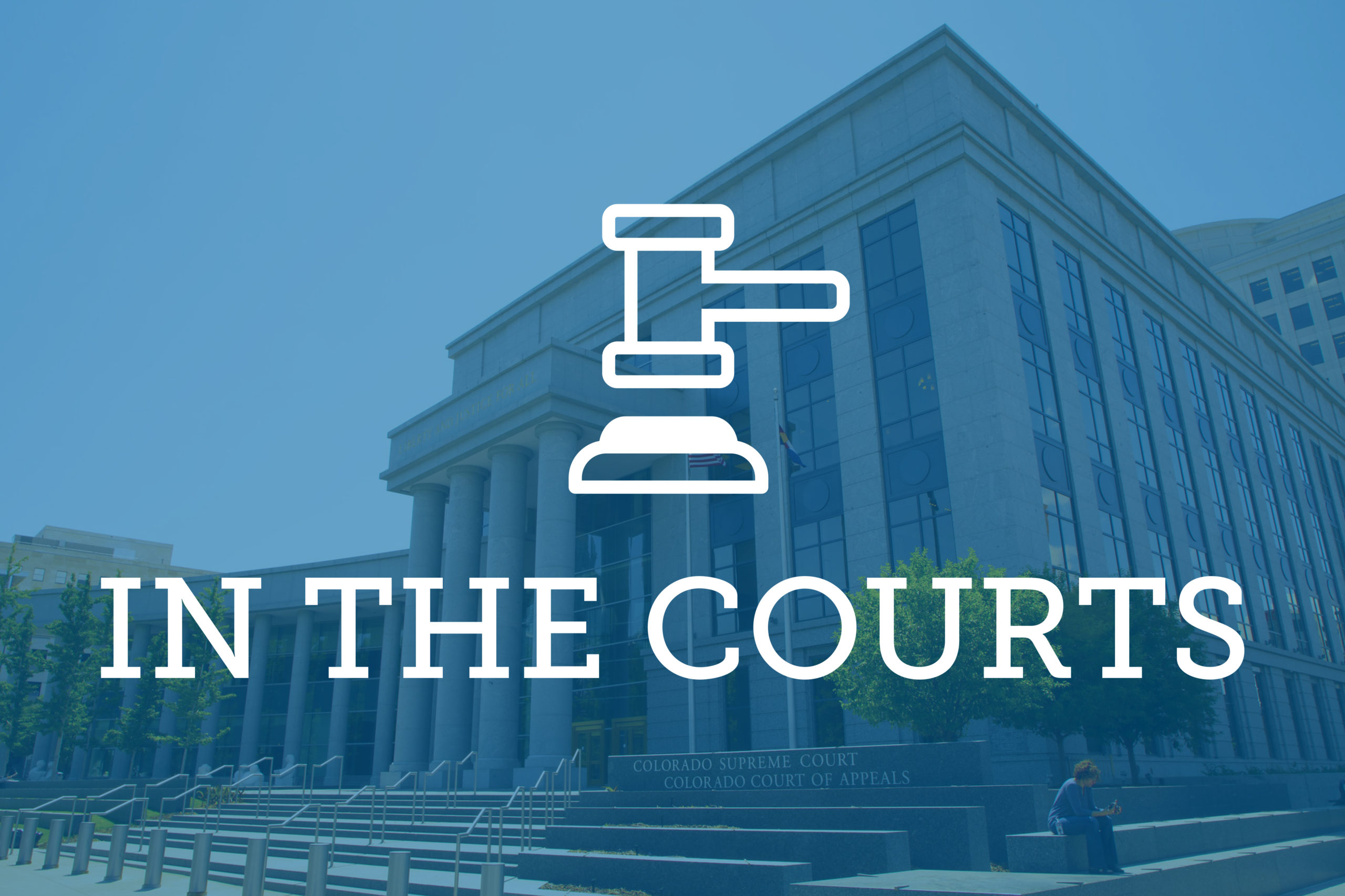 An order handed down by the Colorado federal district court last week cleared a major hurdle for defendants in the ongoing case to halt the Interstate 70 expansion. Judge William Martinez denied plaintiffs' preliminary injunction filed in November that aimed to stop construction.
"Clearly, we are disappointed by Judge Martinez's decision not to order a delay in federal funding of the I-70 project until its negative health impacts on north Denver residents can be more fully assessed," Dr. Lloyd Burton, Colorado Sierra Club Environmental Justice team chair, said in press release. Sierra Club said it plans to conference with the group of plaintiffs — the Elyria-Swansea Neighborhood Association, the Chaffee Park Neighborhood Association and Colorado Latino Forum — to determine next steps.
"North Denver neighborhoods along the I-70 corridor already suffer far higher rates of childhood asthma attacks and congestive heart disease than anywhere else in the city; and allowing the project to go forward will only make the ongoing threats to their health that much worse," the release said.
Defendants in the case, the Federal Highway Administration and Colorado Department of Transportation, have asserted that in order to accommodate population growth and traffic increases, portions of the viaduct that run over north Denver neighborhoods Elyria-Swansea and Globeville need to be torn down and rebuilt. 
"The public interest can tolerate temporary disruptions in construction that an injunction may cause, but residents who suffer increased asthma attacks, children who develop asthma — a lifetime condition — and adults who suffer heart attacks or die from pollution exposures during or following construction will suffer irreparable harm," plaintiffs' motion to stay argued. 
In the ruling, Martinez said that a preliminary injunction is an "extraordinary remedy" that must meet the same four pieces of criteria under a Federal Rule of Civil Procedure analysis:
"[A] likelihood of success on the merits, a threat of irreparable harm (which outweighs any harm to the non-moving party) and that the injunction would not adversely affect the public interest." Martinez concluded that the plaintiffs failed to propose a "manageable standard" for the court to use to determine whether a National Environmental Policy Act analysis should have been performed.
Under the Clean Air Act, the Environmental Protection Agency is tasked with setting National Ambient Air Quality Standards. States are required to implement a plan for enforcement, and FHWA is prohibited from funding any projects that would not comply with those standards. 
In 2008, CDOT and FHWA published a draft environmental impact statement which included an air pollution analysis. It looked at vehicle emissions and concluded that health impacts of the project couldn't be "predicted with confidence" because there was a lack of a national consensus on air quality criteria. A supplemental impact statement was conducted and released in 2014, but a conclusion on how anticipated emissions would affect public health was absent. 
The final EIS was released in 2016 and concluded that the "modeled values for the I-70 East project are below the NAAQS and demonstrate that there is no exceedance or impact from the project based on the EPA's health-based standards for these pollutants." A year later, defendants issued a record of decision that found a NEPA or CAA analysis was not required for the project and wasn't performed. 
That decision stated that the MSAT analysis, which was performed as a part of the final EIS, showed projections that emissions are expected to decrease by eightfold from the current rates by the year 2035.
"The court's decision, along with the recent dismissal of a second lawsuit, confirms CDOT's long-standing position that the diligence and community centered focus that led to the Central 70 Project would stand up to the toughest legal scrutiny," CDOT deputy project director Rebecca White said in a press release. "While this is not the final step in the legal process, it is an important validation of the work we have done over the last 15 years and will continue to do as we move this important project forward." 
A ruling in Macfarlane v. Denver in August allowed the Platte to Park Hill renovation project to go forward. That case alleged that the Platte to Park Hill project was designed to mitigate flood risk associated with the I-70 expansion project. 
And although the ruling acknowledged it "may be a thinly veiled subterfuge to pave the way for new construction plans on I-70," the scope of that case was narrow, and questions about the I-70 connection were outside of the district court's standard of review. 
The recent ruling stated that the court "still sees little to no likelihood of plaintiffs showing that defendants were arbitrary and capricious in choosing to inventory [emissions] and predict change over time, as opposed to evaluating specific health effects." The case is still permitted to proceed to oral arguments on Sierra Club's other claims that were not addressed in this ruling. 
—Kaley LaQuea