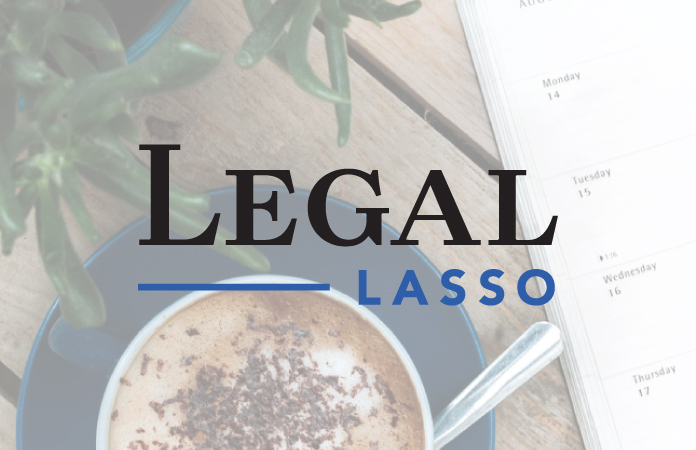 Legal Lasso is Law Week's morning roundup of legal headlines across the state. Each morning, we take stock of legal issues and happenings, so be sure to sign up to stay up-to-date, and be sure to subscribe to Law Week Colorado!
And now that Law Week's an online-only news outlet, we get the news out as soon as it becomes available! Make sure to get your print subscription moved over now or sign up for a new subscription!
LOCAL NEWS
Colorado AG's Office Appoints Attorneys for CDPHE Whistleblower Investigation
The Colorado Attorney General's Office announced attorneys of the firm Trout Pepper will act as Special Assistant Attorneys General in an independent investigation into allegations that the Colorado Department of Public Health and the Environment ordered modelers, and created policies, to hide air pollution violations. Allegations include CDPHE urging staff to ignore violations of air quality standards in issuing permits, and the CDPHE enacted a rule on March 15 prohibiting staff from reviewing compliance. Law Week Reporter Avery Martinez explores the background of the case and the appointment.
OSHA Emergency Standard in Effect for Health Care Employers, Offers Guidance
Tuesday was the deadline for health care employers to comply with most requirements in the OSHA's COVID-19 emergency temporary standard. Attorneys say the narrowly tailored standard is likely to be OSHA's last enforceable measure for dealing with the pandemic, but all employers should continue to look for guidance. Reporter Jessica Folker discussed the impact with sources, while looking to how the guidance could affect reopening.
July Bar Exam Will Be Remote
Following a tradition started during the pandemic, the upcoming July bar exam will be administered remotely, the second remote exam in the history of Colorado. The Colorado Supreme Court cited continuing uncertainty around COVID and large groups as reasons for continuing with remote administration. Law Week's Avery Martinez rounds up some of the key information about the upcoming exam.
This Week: Energy & Natural Resources
Energy and natural resources is the focus this week, and the Law Week team dug into upcoming the impacts of changes on these topics from the top of the government straight on down. Check out our current edition here!
Law Week: 5Q
Introducing 5Q, our new weekly feature here at Law Week. The premise is simple: Each week, a local lawyer gets the chance to answer five questions highlighting their interests, personality, passions, and views on major issues facing the legal community and on the practice of law.  Questions can range from what advice you'd give a loved one thinking of entering law school, to naming the hardest thing about your first year practicing law. Interested? Contact Hank Lacey.
NATIONAL NEWS
Synagogue Shooting Victims Can Sue Gunmaker and Gunshop
The victims of the 2019 synagogue shooting in Poway, California, which killed one and injured three can sue the gunmaker and gun store which sold the firearm to the teenage perpetrator. California Superior Court Judge Kenneth Medel said yesterday that victims and families have adequately alleged that Smith & Wesson knew its AR-15-style rifle could be easily modified into a machine-gun-like or assault weapon in violation of state law. (Associated Press)
Cartoons Entered By Remington in Sandy Hook Shooting Suit, Is It Trolling?
The lawyers representing 10 Sandy Hook families in a lawsuit against Remington Arms Co. have accused the gun-maker of deliberately slowing the discovery process by "filing tens of thousands of seemingly unrelated images and videos," according to NPR. Some of the over 18,000 images include emojis, cartoons and pictures of a farmer with a pitchfork, a cartoon couple holding hands and a minion sliced up and served captioned "filet minion." (NPR)
Two Allegedly U.S. Citizens Held in Investigation of President's Assassination
A total of 17 suspects have been detained thus far in the assassination of Haitian President Jovenel Moïse — including two believed to hold dual U.S.-Haitian citizenship. The two are identified as James Solages and Joseph Vincent, and Solages has described himself as a "certified diplomatic agent" an advocate for children, politician and a former bodyguard at the Canadian Embassy in Haiti. (Politico)
Law Week Colorado is the state's only news outlet specifically for lawyers, law firms, corporate counsel and the judiciary. 
To submit information or press releases, shoot us a message at [email protected].