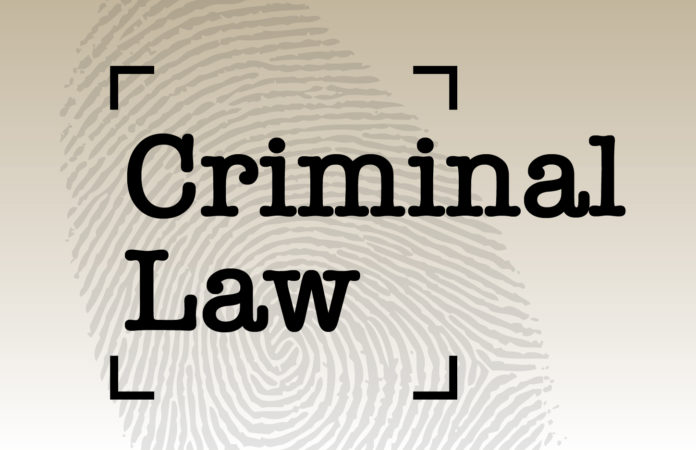 It was a busy year for the Colorado General Assembly in 2023 that had a major impact on criminal law.
Tristan Gorman, the policy director at the Colorado Criminal Defense Bar, said it was overall a strong year for the organization, adding it got contentious at times. 
With the assembly having a supermajority of Democrats this year, Gorman noted that party has typically been aligned more with CCDB compared to Republicans, but not everything went in their favor.
"I think what we found out with the supermajority is just because a legislator has a 'D' next to their name, or a governor for that matter, does not mean they're actually in favor of reform in the criminal system," Gorman contended.
Tom Raynes, the executive director of the Colorado District Attorneys' Council, said he doesn't look at the legislative session in terms of wins and losses because it's too important to categorize it like that.
"We were successful in some of the issues that were most critical to us in some of the bills we helped initiate and we felt positive about many of the other bills that legislators brought that were in the criminal justice wheelhouse that we agreed with … or helped modify and got to a place that there was compromise and collaboration," Raynes said. 
In regards to the supermajority in Colorado, Raynes believes it makes it more challenging to seek legislation that creates new felonies or enhances sentences.
Gorman noted the CCDB opposed the expansion of the definition of serious bodily injury under Senate Bill 23-034, which impacts any case involving proof of SBI for conviction. That bill passed into law.
"We did manage to amend that one so that it didn't totally expand the SBI definition so that basically anything would have been enough to prove SBI," Gorman contended. 
Raynes added CDAC was in support of SB23-034, adding it gives clarity to the fact that an offense involving a penetrating knife or gunshot wound would qualify as serious bodily injury and make it a felony offense. 
SB23-097, which also passed, changed motor vehicle theft from a value-based crime (meaning the more expensive the vehicle, the worse the penalty). Gorman contended CCDB is against bills that increase offense classifications or penalties "which is what the bill does."
Before the bill, theft of a vehicle worth less than $2,000 could be considered a misdemeanor. Under the new bill, first-, second- and third-degree motor vehicle theft are all felonies. 
Raynes noted the auto theft bill was significant to CDAC. 
"We kind of started that conversation," Raynes said. "At the end of the day, I felt that was a strong bipartisan approach to auto theft." 
Another major bill Gorman spent a lot of time on was one CCDB opposed, SB23-109, which didn't pass. Gorman explained it would have expanded last year's fentanyl bill concerning drug-induced homicide to include all schedule I and II controlled substances. 
CDAC wasn't happy SB23-109 failed to pass. 
"It's an ongoing debate and it's such a polarized debate, that it gets difficult because you have harm reduction/treatment approaches and then you have the criminal justice system in regard to how to best approach these. My firm belief … is there needs to be a two-prong effort that harm reduction in of itself will never result in reducing drug trafficking and overdose death," Raynes said. "The criminal process in [and] of itself will never do that either, but there should be a meshing of these concepts and that's what we were trying to do with that one offense." 
Colorado Criminal Defense Bar
One bill CCDB supported that passed was House Bill 23-1042, involving the admissibility standards of juvenile statements. Gorman explained under the bill, in cases where law enforcement knowingly uses untruthful information or beliefs when they're interrogating a juvenile in custody, a judge needs to take that into account and consider evidence concerning the child's vulnerability to the untruthful information. 
Colorado's good samaritan law protects those who see an overdose and helps by granting them immunity for possession of drugs under certain conditions. CCDB also supported HB23-1167 which expands the law to help even more people.
"The bill extends the immunity to a person who did not report the overdose to an emergency responder but aided or sought aid for the person who suffered the overdose and satisfies additional requirements related to the reporting," the summary of the bill read. 
Colorado District Attorneys' Council
CDAC noted HB23-1155, which passed, essentially codified Miranda rights. Raynes said the reason for the codification is the concern from some legislators that the U.S. Supreme Court could water down Miranda at some point and they wanted to make sure Colorado provided Miranda rights as they are known in the state to continue existing. CDAC helped work on the structure of that bill with Rep. Mike Weissman.
One of the great disappointments for CDAC, however, was the elimination of the Colorado Commission on Criminal and Juvenile Justice which Raynes contended was at the forefront of criminal justice reform in recent years. "The Commission is assembled to identify and prioritize problems, issues, and opportunities and to offer solutions by way of recommendations to improve the criminal justice system," according to the CCJJ's website.
Raynes contended he heard excuses for the elimination like the organization had served its purpose or outlived it. Raynes explained he believed those were "red herring excuses" because issues could have been fixed within the CCJJ. 
"At the end of the day, I can't tell you a valid logical reason for killing it," Raynes said, who was a commission member of the CCJJ.  
Raynes noted there is a window to reboot the concept of the CCJJ between now and January by the legislature or the governor's office and he's hoping that conversation takes place this fall.