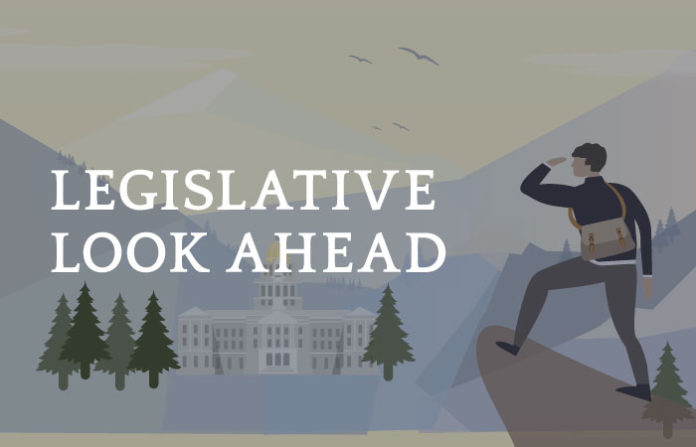 As the legislative session kicks off, Colorado's attorney ranks have their eyes on several issues that will affect their clients. 
Law Week talked with policy and legislative committee chairpeople at several specialty bar associations to find out what they're keeping an eye on this session. 
Editor's Note: Law Week Colorado reached out to policy directors and legislative committee chairs for several additional bar associations. Many are waiting for bills to be announced before discussing their legislative agenda. Law Week Colorado will continue to cover the bar associations and their legislative watch list as the session continues.
Colorado Women's Bar Association
Following a "pretty active off-season," the Colorado Women's Bar Association has already pledged to support legislation on paid family leave and reproductive health access, according to Meagan Moodie, co-chair of the CWBA's public policy committee.
"Basically, the [CWBA's] position is that we support a family medical leave program similar to the bill that was run in last year's legislative session," said CWBA president Sarah Parady. The organization supports a payroll-funded family and medical leave program for all workers that would include 12 weeks of pay and, compared to existing federal law, a broader definition of "family
member."
"That's probably our strongest legislative position this year and something that will be heavily lobbied, like it was last year," Parady said.  The CBWA's executive committee has also voted to support legislation that would require insurance companies to provide some sort of fertility coverage, though they haven't settled on specific requirements or seen a bill yet.
"As of right now, insurance companies in Colorado aren't required to pay for anything at all — not even a simple blood test," said Moodie. CWBA member Ellen Trachman has been working on putting a fertility access bill together, Parady added.
They said the legislation could improve both affordability and health outcomes, as the current lack of coverage can lead women to make medically risky choices if, for example, they know they can only afford one round of fertility treatment.
Colorado Defense Lawyers Association    
With one political party still in control of both chambers of the legislature and an election coming up, Brandon Hull said he expects the 2020 legislative session is "going to be last year on steroids."
 Hull, the legislative committee chair of the Colorado Defense Lawyers Association, said that although the association doesn't yet have an official stance on any legislation, it does have its watch list. 
The bar association's legislative committee is on the lookout for a few topics that affect its broad membership and will narrow its focus down to about five to seven bills as the session progresses, he said.
Although the bar association has had a paid lobbyist in the past, it does not have one this year. "Our primary role will be to monitor and report," Hull said. The bar association will also lobby certain issues by having witnesses testify. 
As for the issues on the bar association's watch list this year, Hull said there are five: family medical leave, medical lien and health care provider bills, arbitration, data privacy and employment. 
He stopped short of giving the organization's stance on those topics, saying that will need to be approved by the committee first. He has seen drafts of bills, though.
On the subject of medical liens, he said the concern is that under current law in Colorado, litigation over medical bills only looks at what is billed, not what is actually paid by insurance companies. "You're saying these [medical] bills cost X, but it's a fiction because nobody's paying it until the case is settled. But the court looks at it as if it has been paid. We're trying to make sure that whatever is done is out in the open."
Colorado Bar Association
The Colorado Bar Association reviews a wide range of bills each session, with special attention to bills that "have an impact on substantive areas of law, the practice of law, the judiciary and the justice system," said Andy White, the CBA's new director of legislative relations.
One of the bills the CBA has been involved in was introduced Jan. 8, the first day of the 2020 legislative
session. 
House Bill 20-1013 provides a procedure for ratifying defective corporate actions — decisions or actions taken by a company without proper authorization. The legislation is sponsored by Rep. Marc Snyder and Sen. Pete Lee.
A similar provision was removed from an update to the corporate code passed last year because it triggered a fiscal note, but White said the bar association is "pleased" with this year's narrower bill to address defective action filings.
"Over the course of the summer, we were working with the Secretary of State's office to find out how we can streamline that process so the filing associated with the defective action would not trigger a fiscal note," White said.
The CBA also works closely on legislation with the Colorado Commission on Uniform State Laws, according to Amy Larson, the CBA's interim executive director.
White said he expects the commission to move forward with drafting and review of a bill on the use of collaborative law in divorce proceedings. 
Experts from the CBA's Family Law section have been providing input and guidance on how to apply collaborative law in divorce cases, which offers an alternative to the courts and mediation, he said. 
— Jessica Folker, Tony Flesor