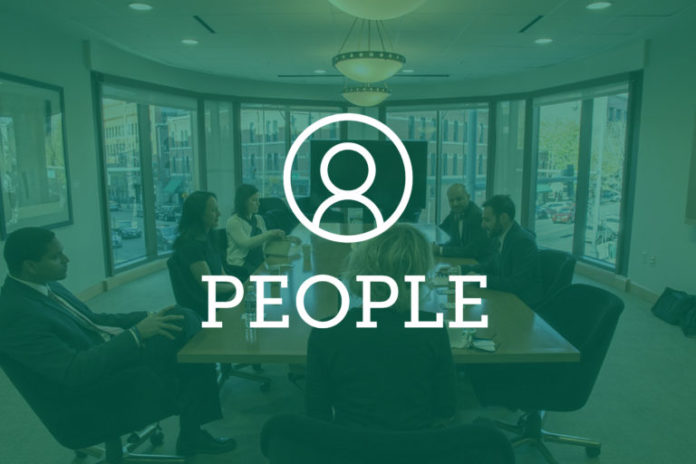 Have an announcement for Law Week Colorado's people section? Let us know.  
Law Firm Updates
Garnett Powell Maximon Barlow announced June 5 the addition of attorney Hubert Farbes Jr. to the firm. Farbes is an award-winning attorney with more than 40 years of experience. Farbes handles construction, regulatory and natural resource regulatory matters. As a civil litigator and trial lawyer, Farbes has litigated more than 100 cases before state courts, federal courts and the court of federal claims. Farbes has been named to Chambers USA since 2008 in construction litigation and the Best Lawyers in America since 2013. He is a graduate of Yale Law School.
Hall Estill announced June 6 the election of Andrew Romanow to its board of directors.  Romanow has a general business and transaction practice focused on supporting organizations and entrepreneurs with governance, operations and documentation needs. Romanow also advises commercial clients on financial and business transactions and a number of general business organizational matters, including formation and governance matters, litigation and event response, standards of conduct and internal investigations, regulatory and compliance matters and risk management. 
Davis Graham & Stubbs LLP announced June 8 that Sheila Forjuoh has joined the firm's corporate and business group as an associate. Forjuoh's practice focuses on public and private securities transactions, with a particular emphasis on mergers and acquisitions, as well as corporate governance matters. In addition, her legal experience includes providing insights to domestic and international clients operating in a wide range of enterprises, including the cryptocurrency, energy, technology, banking, transportation, supply chain and gaming industries. She earned her law degree from The University of Texas School of Law. 
The Judiciary 
Municipal Court Judge Linda Cooke announced June 5 that she plans to step down from her City Council-appointed role June 30, bringing an end to 22 years with the city and the court. Under her leadership, Boulder has built out a successful court navigators program as well as community court, both of which seek to solve the root causes that lead to court violations. The municipal judge position is one of three that reports directly to Boulder City Council. The city council will be asked to schedule a time to discuss next steps in the hiring process.
The 9th Judicial District nominating commission announced June 6 the final nominations for a district court judgeship created by the retirement of Judge James Berkley Boyd. The vacancy will occur on July 1. Nominees Elise Myer of Glenwood Springs and Donald Nottingham of Carbondale were selected June 5. Under the Colorado Constitution, the governor has 15 days from June 6 which to appoint one of the nominees. 
Gov. Jared Polis on June 6 appointed Judge LaQunya Baker and Magistrate Judge Jacob Edson to fill two judicial vacancies on the 18th Judicial District Court. The vacancies are created by the retirement of Judge Jeffrey Holmes and the resignation of Judge Peter Michaelson. Edson's appointment is effective July 1 and Baker's appointment is effective Aug. 1.  
General Counsel Jennifer Abruzzo announced June 8 the appointment of Matthew Lomax as the regional director of the National Labor Relations Board Region 27-Denver office. Region 27 is responsible for conducting elections, investigating unfair labor practice charges and protecting the right of workers to act collectively to improve their wages and working conditions throughout Colorado, Utah and Wyoming, as well as parts of Idaho, Montana and Nebraska. Lomax began his career with the agency in 1997 in St. Louis, Missouri, as a labor-management relations examiner and was promoted to supervisory field examiner in Denver in 2011.
Kudos 
Sherman & Howard announced June 5 that Chambers USA 2023 recognized 22 lawyers and nine of the firm's practice areas as among the nation's best. Chambers elevated the litigation: general commercial group to band 2 from the 2022 ranking of band 3. Chambers ranks firms and attorneys in bands from 1 (highest) to 6 (lowest) based on technical legal ability, professional conduct, client service, commercial astuteness, diligence and commitment. Chambers also added five Sherman & Howard lawyers to this year's rankings: Lee Fanyo, Tamir Goldstein, Ryan Klein, Heather Vickles and Katie Varholak.
Woods Aitken LLP announced June 5 that the firm is recognized in Chambers USA 2023. The rankings include nine attorneys and four practice areas in the firm's Colorado and Nebraska offices. The Colorado attorneys are AlvinCohen, KoryGeorge and Joel Heusinger. The Colorado practice area is construction (band 2). 
Husch Blackwell announced June 5 that Chambers USA recognized 73 of the firm's attorneys, an increase of 14 ranked attorneys from 2022. In addition, 18 lawyers earned Chambers USA rankings for the first time. The firm also announced Chambers ranked Husch Blackwell in 34 departments spanning 17 of the firm's practice areas with the firm's toxic tort and land use practices earning first-time rankings. The Colorado attorneys include Steve Agee, Andrea Austin, Daniel Bray, Barbara Grandjean, Ashley Jordaan, Kevin Kelley, Christopher Ottele, Marshall Custer, Steve Levine and David Stauss.
Lewis Roca announced June 5 that 30 lawyers and 13 practice areas from their firm have been recognized by Chambers USA 2023. Lewis Roca's Colorado lawyers that were recognized include Frederick Baumann, Brent Cohen, James Lyons, Ben Ochoa and Brian Spano. The firm's Colorado practice areas that were recognized are bankruptcy/restructuring and litigation: general commercial.
The Legal Marketing Association on June 5 welcomed 14 legal marketing and business development professionals to its 2024 Annual Conference Advisory Committee. This committee will create an event that offers a cross-section of both essential and advanced education in the field, present innovative technologies and unique business solutions and host networking opportunities among attendees. For more information about the committee click here.
Robinson Waters & O'Dorisio announced June 8 that the firm has been recognized again in the Chambers USA 2023 guide for the real estate department. The firm overall was ranked in band 3 Colorado for real estate. John O'Dorisio Jr., head of the firm's real estate practice, received a band 3 ranking in real estate for Colorado.
Levin Sitcoff Waneka announced June 8 that four of the firm's attorneys were recognized by Chambers USA 2023. The recognized attorneys are Bradley Levin, Jeremy Sitcoff, Susan Minamizono and Nelson Waneka.