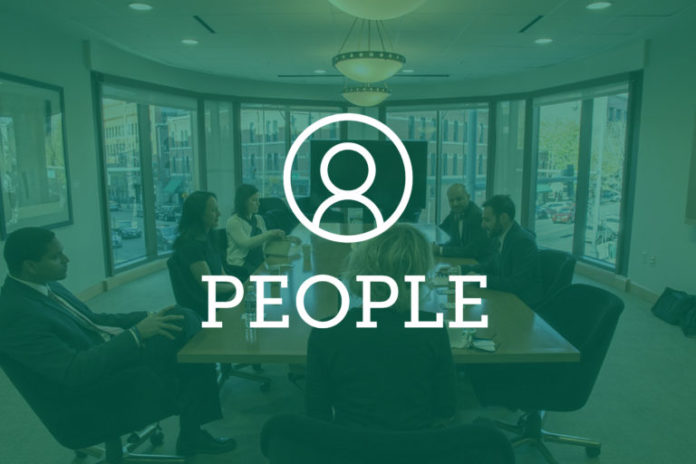 Have an announcement for Law Week Colorado's people section? Let us know.  
Law Firm Updates
BAM Family Law announced Sept. 21 that Kimi deMent Dean has joined the firm as an associate attorney. Prior to joining BAM, Dean was a clerk for Judge Lisa Arnolds in the Denver District Court Domestic Division. Dean, a University of Tennessee College of Law graduate, has experience in the family law space. 
The Judiciary 
Gov. Jared Polis appointed Robert Gunning to the 20th Judicial District Court Sept. 16, filling the vacancy created by the Oct. 6 retirement of Judge Norma Sierra. Gunning is a mediator with Accord ADR Group and part-time of counsel at Silverstein & Pomerantz with a practice in civil mediation and tax litigation. Gunning graduated from the University of California, Berkeley School of Law in 1993. 
Polis also announced the appointments of Michelle Jones and David Karpel to the 18th Judicial District Court, filling the vacancies created by the Jan. 10 retirements of Judge Fredrick Martinez and Judge Elizabeth Weishaupl. Jones, a University of Denver Sturm College of Law graduate, is a magistrate in the 18th Judicial District. Jones' Docket consists of domestic relations and juvenile matters. Karpel is assistant chief counsel for the Department of Homeland Security where he provides counsel on international investigations and prosecutions. Karpel graduated from the University of Denver Sturm College of Law. 
Kudos  
Brownstein Hyatt Farber Schreck announced Sept. 22 that Doug Friednash, chair of the firm's state and local legislation and policy group, was appointed by Mayor Michael Hancock to the board of directors of the Denver Health and Hospital Authority. In the five-year term for the role, Friednash will help direct DHHA's activities like financial management, education and quality assurance. 
Liz Sharrer, Holland & Hart senior counsel, was recognized by the Colorado Women's Bar Association Foundation as a 2022 Raising the Bar honoree. The CWBAF honors women lawyers who have made a community difference and "raised the bar" for others. 
Additionally, Holland & Hart announced that Jane Michaels, senior counsel with the firm's Denver office, was appointed to the board of directors for the Sandra Day O'Connor Institute For American Democracy. The institute is a nonpartisan nonprofit that continues O'Connor's work to advance civil discourse, civic engagement and civics education. 
Caitlin Quander, a shareholder in the Brownstein Hyatt Farber Schreck Denver office, was appointed to the Denver Planning Board by Mayor Michael Hancock for a two-year term, the firm announced Sept. 19. The board reviews and makes recommendations on rezoning requests, plans and other land use rules and regulations. 
Kalamaya Goscha announced Sept. 16 that Amy Goscha, who handles cases involving divorce, child custody and property valuation, was selected for the 2023 Best Lawyers list. Kalamaya Goscha also announced that Georgina Melbye, Elizabeth Hardman and Michael Fox have been selected to the Best Lawyers: Ones to Watch list. Melbye and Hardman were both chosen for their work in family law. Fox was selected for the first time for his work in personal injury litigation. 
Odds and Ends 
Executive Director of the Colorado Lawyers Committee, Connie Talmage, announced her departure from the group Sept. 23. Talmage will stay at the CLC until her successor is hired, given they're hired before June 1, 2023. 
Holland & Hart celebrated its 75th anniversary through community service events last week in offices across the country. More than 100 members of the Denver office took on 13 separate projects Sept. 15 in the Swansea neighborhood. Staff members weeded gardens and lawns, cleared brush, painted garages and built an outside gym area for one home. Community partner Extreme Makeover helped identify homeowners in need of help and supplied the materials.