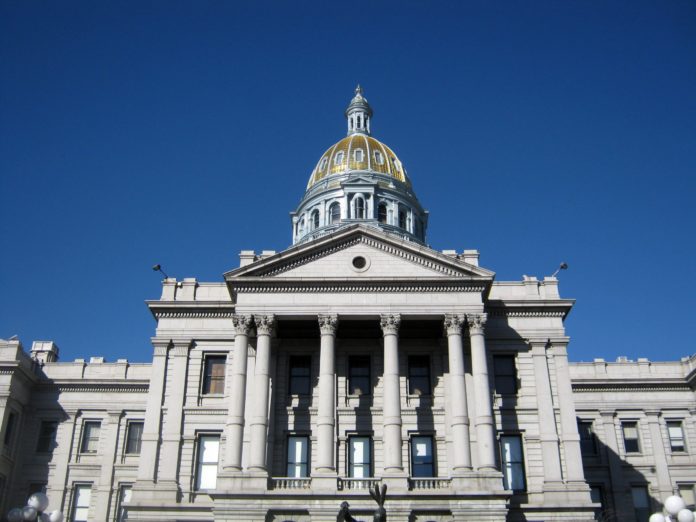 It might be 2023 before the state legislature votes on an overhaul of Colorado's felony sentencing laws, according to the co-chair of a sentencing reform task force, perhaps delaying changes to mandatory sentencing laws that caused an outcry last month.
In 2020, Gov. Jared Polis asked the Colorado Commission on Criminal and Juvenile Justice to revisit and recalibrate sentencing for misdemeanors and felonies. The CCJJ's Sentencing Reform Task Force already completed the misdemeanor half of that mission last year, resulting in a 300-page bill that reduced the number of misdemeanor classifications and reclassified certain felonies as misdemeanors or vice versa. The misdemeanor sentencing bill was signed into law in July 2021.
Revamping felony sentences was next on the task force's to-do list, and as of six months ago, insiders said they expected a bill to be ready in the spring. But when lawmakers asked on Jan. 28 whether they could expect to see a bill this session, task force members were less certain.
"The challenge for us, and the reason why it might not be until next session, is because mandatory consecutive [sentences], habitual offenses and extraordinary risk are all significant and complex issues that we're looking at as one comprehensive package," said 20th Judicial District Attorney Michael Dougherty, co-chair of the task force, speaking at a Joint Judiciary Committee hearing on Friday. "So if it's going to be this session, that would require us to do lightning fast work on something that I don't think should be done in such a lightning fast manner." He added that the work on revamping felony sentencing is underway and he expects to have a better idea of a timeline for the bill next month.
Lawmakers and activists called for sentencing reform in December, when 26-year-old truck driver Rogel Aguilera-Mederos was sentenced to 110 years in prison for his role in a fatal crash in 2019. The sentence was later commuted to 10 years by Gov. Jared Polis. Aguilera-Mederos' century-long sentence was required under Colorado law, which says sentences for "crimes of violence" must be served consecutively, rather than concurrently. 
"Governor Polis, since commuting the 110-year sentence in that case to 10 years, has renewed the call to CCJJ to address specifically the issues that drove the sentence in that case," Tristan Gorman, legislative policy coordinator for the Colorado Criminal Defense Bar, told Law Week in an interview earlier this month. The case increased scrutiny on mandatory consecutive sentencing and mandatory minimum sentences, which reform advocates hoped to see addressed in the felony sentencing bill.
The three-hour hearing featured presentations from several public safety and law enforcement agencies, including the Colorado State Patrol, which reported an estimated 12% increase in traffic fatalities in 2021. Colorado Bureau of Investigation Director John Camper said there was a steady increase in hate crimes last year, with crimes based on race or ethnicity up 12%, crimes based on religious bias up 55%, hate crimes based on sexual orientation up 25% and crimes based on gender identity doubled.