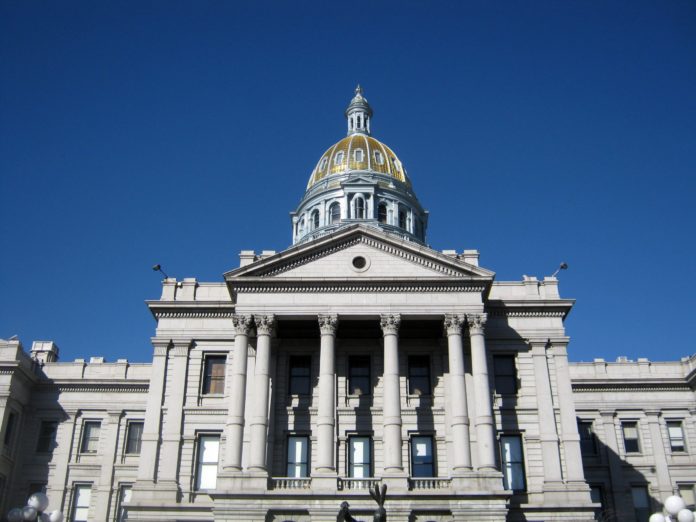 As Democrats continue to have a stronghold in the Colorado General Assembly, it's expected some major legislation could be passed this year in their favor.
"The Democrats have a historic advantage just in terms of their sheer numbers," said Doug Friednash, a shareholder at Brownstein Hyatt Farber Schreck, LLP and a political expert, adding this will impact a lot of policy directives. "They control everything."
Friednash said some of the biggest issues before the legislature involve the affordability of housing, child care and health care.
"At the top of that list will be housing affordability," said Friednash, who was the chief of staff for former Colorado Gov. John Hickenlooper. "Traditionally that's been more of a local control issue, but I think you're hearing discussions in a sense that legislators think it's a matter of statewide concern."
Friednash believes the legislature could step into land-use and zoning decisions, which is usually done at the local level. Friednash added some progressive legislators will work to increase eviction protections while trying to slow rent increases and maybe eliminate the statewide prohibition on rent control. 
Wage issues also fit hand-in-hand with the housing affordability concern. Friednash expects the legislature to be pro-worker and tackle topics including expanding the Family and Medical Leave Insurance program, as premium payments began in January. Friednash shared an example of an expansion: If air pollution is too high in a metro area, there could be benefits for employees working from home.
The current state of the economy is also expected to loom large over the legislature.
"I think you're just going to see a lot of action and ideas around how to help people get through these tough times," Friednash said, adding the legislature could take on issues connected to helping grow economic activity and workplace development.
And with Democratic control, bills that were killed in the past could get a new life, including the Protecting Opportunities and Workers' Rights Act, which failed in 2021. Under that bill, it would have made changes expanding anti-discrimination laws for workers. including allowing an employment discrimination claim to be brought in any court of jurisdiction like a county court, rather than specific ones. The bill could also reduce thresholds for workplace harassment claims, making it easier to bring a case.
Public safety issues could also be a big topic in front of the General Assembly, Friednash surmised. Car thefts continue to be a thorn in the state's side after a record-high number of vehicle thefts were reported in 2021, with the trend continuing into 2022. Currently, certain auto thefts are penalized by the value of the vehicle that was stolen. Friednash expects that could be changed in the upcoming legislative session, making it more uniform.
Fentanyl could also be a big topic with the Colorado General Assembly this year, according to Friednash, including strengthening penalties around possession and helping people more who are experiencing opioid addiction. In 2022, the General Assembly passed a fentanyl-related bill that also addressed criminal penalties, helped those with addiction issues and developed a fentanyl prevention and education campaign.
Water law could also be a top priority during this legislative session as the state continues to battle drought conditions.
"There's going to be really a new focus … on ways in which they can increase water storage, conservation and address water use," Friednash continued. He added the legislature could ask if the state is keeping enough of the water it allows to flow out of the state to the Lower Basin. "In the past, water law hasn't been something you've seen the legislature focus on or the governor." 
Overall, with the entire General Assembly being controlled by Democrats, Friednash believed some big issues could arise.
"I think you're going to see, on a lot of these issues, some of these will become quite contentious," Friednash said. "I think what happens is there could be a lot of push and pull between moderate Democrats and progressive Democrats. … I fully expect you're going to see some of these issues play out in a pretty dramatic fashion this session."