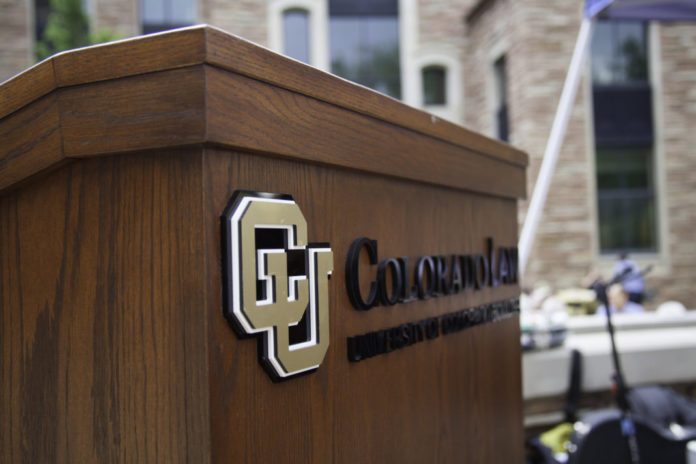 The Colorado Supreme Court on Dec. 7 held a public hearing on a revised proposal to make it easier for foreign-educated attorneys to practice in Colorado. It was the second time this year the justices considered new rules on bar admission for attorneys who studied law outside the U.S.
The proposed rules would eliminate the requirement for bar examination applicants to have a "first professional law degree from a law school in a common law, English-speaking nation." Under the proposal, attorneys with law degrees from outside a common law jurisdiction would be eligible to take the Colorado bar exam if they are admitted to practice in another jurisdiction and have completed an LL.M. degree at an ABA-accredited U.S. law school.
The court held a hearing in April on an earlier version of the proposed rule change. The previous proposal required foreign-educated attorneys to demonstrate "educational equivalency" in coursework that would qualify for a bachelor's degree and J.D. in the U.S. Applicants would have had to obtain an evaluation from an independent credential evaluation service to show their degrees were equivalent.
However, in public comments on the earlier proposed rule change, law school representatives from Colorado and Texas asked for more clarity about what "educational equivalency" means and expressed concerns that requiring the equivalent of a bachelor's degree plus a J.D. would exclude most foreign-educated attorneys, since many countries only require a Bachelor of Laws (LL.B.) degree to practice. During the April hearing, Colorado Supreme Court Attorney Regulation Counsel Jessica Yates said she would ask stakeholders to revise the proposed rules based on the feedback.
At Tuesday's hearing, Yates explained that the new proposal focuses on LL.M. requirements rather than educational equivalency evaluations. She added that she "lost confidence in being able to rely on outside agencies" to judge credentials after receiving an equivalency evaluation for a bar exam applicant earlier this year.
"When I tried to inquire with the credentialing agency [about] how did they do this, what was this based on, how did they come up with the opinion that this was substantially equivalent, I found it to be a black box," Yates said. The revised proposal looks at whether an applicant has completed a qualified LL.M. degree, which is "not so much of a black box," she said, because law schools will provide information about the required courses and credit hours.
Todd Stafford, faculty director for the LL.M. program at the University of Colorado Law School, and JJ Ilseng, CU Law's director of international programs, spoke approvingly of the proposed rule on Tuesday. Stafford said that while they had some concerns about the earlier proposal, those concerns were cleared up in the revision.
"We feel that this is a real step in the right direction in terms of capturing applicants that are of high quality and actually keeping them here in Colorado, rather than what we've had to do in the past, which was largely send them off to other jurisdictions — California, New York, Texas, Georgia, et cetera," Stafford said. "So we really are enthusiastic in supporting this rule's adoption."
Chief Justice Brian Boatright asked them for examples of LL.M. students who would benefit from the proposed rule. Ilseng described a student named Michael who earned his LL.B. in Ghana and then completed an LL.M. in Natural Resources and Environmental Law at CU Law. According to Ilseng, Michael would prefer to live and practice in Colorado, where he has family, but instead he moved to Texas, where the rules for admission of foreign-educated attorneys are more liberal.
Yates said New York, Texas and California are the most liberal states when it comes to admitting foreign-educated applicants. The proposed rules for Colorado are "based very heavily" on those from Texas, she added, and by adopting them, "we would be joining more progressive jurisdictions."
When asked how many applicants the proposal would affect, Yates estimated that in any given bar exam cycle, about 20 people from across the country might take advantage of the rule. The University of Texas School of Law submitted public comments on the earlier proposed rule, Yates said, "and they were really interested in seeing this change here. So my guess is they've got a pool of applicants that have been looking to Colorado and wanting to come here."
Ilseng said that in his experience, many international students in LL.M. programs in the U.S. don't necessarily want to stay in the country permanently. "But bar admission is a significant addition to their CVs, to their resumés," he said. "And those who do go and work in their home country, or wherever it may be, they're bringing the Colorado bar with them and the networks that exist within the Colorado bar as well."