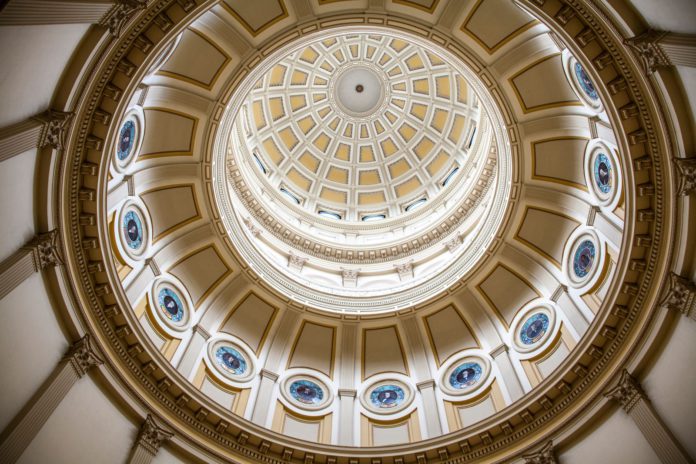 More than 5,800 Coloradans are in need of a public entity to make big decisions on their behalf. The state has plans to set up an office to do just that, but first the office must be able to raise its own seed money. 
Last year the General Assembly passed House Bill 17-1087 to create a pilot project for the Colorado Office of Public Guardianship and a commission to set it up. The office would provide legal guardianship services to "indigent and incapacitated adults" who lack family or friends who could make medical, financial and other personal decisions on their behalf and also lack the money to pay for a private guardian. 
The bill stemmed from a series of reports in recent years that called for Colorado to set up an OPG. The Elder Abuse Task Force in 2012 issued a report that recommended the state create an OPG, and two years later, a Public Guardianship Advisory Committee echoed that recommendation and proposed a pilot project.
"There's a certain element of the population that's going underserved or not served at all," said Public Guardianship Commission Chair Shari Caton, who is an elder law attorney with Poskus Caton & Klein in Denver. "There are so many incapacitated and indigent individuals statewide who need somebody to make decisions for them. Without question, everyone concluded in the [task force and advisory committee] studies that this segment of the population needed to be protected, and the Office of Public Guardianship is intended to do just that," she continued.
As part of its pilot, the office would serve the 2nd, 6th and 16th judicial districts, which encompass Denver, Archuleta, La Plata, San Juan, Bent, Crowley and Otero counties.
But the program must raise $1.7 million for each of the fiscal years 2018–19 and 2019–20, and it can't appoint a director or provide services until it raises the initial $1.7 million.
'A Last Resort for Decision Makers'
In its 2014 final report, the Public Guardianship Advisory Committee estimated nearly 5,800 Coloradans were in need of public guardianship services. That number is likely to grow as the population ages. Colorado had the third-fastest growing population of people 65 and older between 2010 and 2015, increasing 29 percent over that period, according the Colorado State Demography Office. 
"Guardianship needs as a whole in Colorado, and throughout the country, are increasing by virtue by the increasing numbers of the aging population," said Marco Chayet, an elder law attorney with Chayet Danzo and member of the Colorado Office of Public Guardianship Commission. He spoke to Law Week in his capacity as a private attorney and not on behalf of the commission.
In Colorado, the people who typically get appointed as guardians for incapacitated seniors are their family members, loved ones or friends. There are also private, professional guardians, but they can be expensive because "the actual work of a guardian is very difficult, as it should be," Chayet said. Some counties and nonprofits might also provide guardianship services, but their resources in that regard are often "extraordinarily limited," he added.
Public guardianship, Chayet said, is "a last resort for decision-makers when they're unable to make decisions for themselves," and it often comes into play when substitute decision-making methods, such as powers of attorney or surrogate decision making models, aren't appropriate or available.
Chayet has been hired by hospitals to assist with patients who, left without the ability or another person to make decisions on their behalf, had to remain under the hospital's care past the time they should have been discharged. The alternative in many cases would have been to release that person into homelessness or another situation where it was dangerous for them to live unassisted.
"The hospitals and counties are in this conundrum" where they can't have every guardianship case fall on either private industry or overworked county resources, Chayet said. "The Office of Public Guardianship is the most intelligent way to assess and address the need of these folks in this kind of situation."
Caton said hospitals "on a daily basis" have people "languishing" in their care as they wait for someone to be appointed to serve them, and it meanwhile drains money from Medicare and other funding sources to board them. "The state of Colorado could ultimately save millions of dollars" if the public guardianship program goes statewide and is properly supported, she said.
Plans and Execution
The OPG would be an independent office within the Colorado Judicial Department, similar to how the Office of the Child's Representative is set up. Under that structure, the office would receive "minimal guidance" such as help with drawing up the job description for the pilot program director, Caton said.
To avoid an inherent conflict where the Judicial Department might influence public guardianship decision-making, the office's employees would not be judicial employees and vice versa. According to a memorandum of understanding between the Judicial Department and the OPG, the office would follow judicial fiscal rules, and judicial staff would provide the office with some accounting and payroll processing support. But the office would make its own hiring and termination decisions and set its own employment conditions.
But those are all plans for an office that won't materialize until the commission gathers its first $1.7 million in funding. The commission, which convened its first meeting back in October, currently has "minimal funds" in its account, Caton said. Donations so far have only come from a few individuals.
"It is a very unique setup in which the commission has to raise money before the pilot project can even start," Chayet said. "This has proven to be very difficult. … We have worked tirelessly to try to get this set up." The commissioners aren't professional fundraisers, he added, and performing that function in addition to the commission's other responsibilities "becomes like a part-time job."
The commission doesn't have the money to hire someone dedicated to fundraising or grant writing work to help it reach the goal, Caton said.
The commissioners, which include vice-chair Deb Bennett-Woods and members Kelsey Lesco and Karen Kelley, have been doing outreach toward stakeholders throughout Colorado in-person and through correspondence, as well as holding meetings to explain the program's aims and answer questions. Many of those stakeholders include hospital systems, elder law attorneys, social workers and nonprofits that often deal with individuals who need guardianship services.
One of the fundraising challenges is getting funds that will meet the foundation criteria for the commission to receive them as a grant. All the monies go into a Colorado general fund, and they're not refundable. The state would keep that money even if the commission were to fail to meet the statutory goal of $1.7 million and the project never commences.
While the fundraising concern is ever present with the commission, it is meanwhile ironing out aspects of the office's function so that if and when it reaches the goal amount, it can soon commence the pilot program. For example, it has been developing the job description for the office's director as well as discussing how much the position will pay, Caton said.
The office must submit a report on the pilot project's costs, benefits and feasibility to the state legislature by 2021. That deadline won't budge even as the commission is still trying to put together the money to get the program up and running. Still, Chayet said he isn't worried that the office will lack the time or ability to install a robust pilot project and gather the necessary data. 
"I don't have that concern because I know we can do that part," he said, adding that the commission has plenty of guidance from the statute as well as from the previous reports and recommendations on how the office should function. "We know it will be a great success. We just have to get the money."
The commission's meetings are open to the public and its minutes and documentation are posted on the Judicial Department's website.
—Doug Chartier