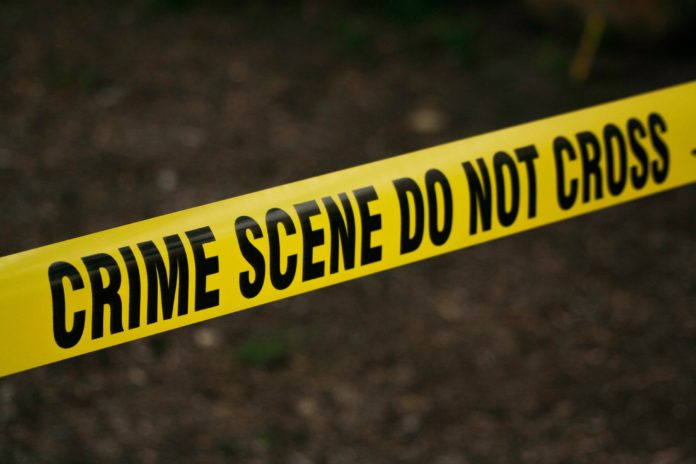 It's been nearly 26 years since the murder of JonBenet Ramsey as police and her family continue to search for answers.
The six-year-old Ramsey's death was reported Dec. 26 in the basement of her family's home in Boulder, Colorado. Her cause of death was asphyxia by strangulation associated with craniocerebral trauma, according to court records. A ransom note was found inside the home. Since then, her death has attached itself to the U.S. consciousness. Answers, however, remain hard to find.
But who's to blame for her death?
So far no one has ever been charged. According to a November press release from local authorities, detectives have investigated more than 21,000 tips and traveled to 19 states to speak with more than 1,000 people about the case.
The release further stated the DNA evidence left for analysis is very small and complex, surmising the sample could, in whole or part, be consumed by DNA testing. The authorities said they have also collaborated with the Colorado Bureau of Investigation and FBI and had discussions with private DNA labs regarding the continued testing of DNA recovered at the crime scene and genetic genealogy analysis. Genetic genealogy has been used to help investigate multiple major crimes, including recently positively identifying a murder victim from 1988 in a suburb of Denver
According to a Denver Post article from May, Colorado Gov. Jared Polis agreed to review a petition asking him to transfer DNA evidence decisions to an independent agency from the Boulder Police Department.
The petition stated: "JonBenét Ramsey deserves justice and new advances in DNA technology finally make that possible. Colorado Gov. Jared Polis, you are the only person with enough power and independence in the state to put Ramsey DNA testing decisions in the hands of a new agency that's free from Boulder's significant history with the case."
The petition asserted advances in DNA are now allowing for testing of trace amounts of samples and when combined with forensic genealogy, it could lead to new arrests. More than 28,000 people have signed the petition. Law Week reached out to the governor's office regarding the review of the petition but hasn't heard back as of publication.
The November press release from authorities in Boulder said they will be consulting with the Colorado Cold Case Review team in 2023. That team is made up of professional investigative, analytical and forensic experts from around Colorado. 
For these recent efforts, JonBenet's father, John Ramsey, recently spoke to Fox News, saying it was encouraging concerning the partnership with the cold case review team, but more technology needs to be used to find JonBenet Ramsey's killer. Patsy Ramsey, the mother of JonBenet, died of ovarian cancer at age 49 in 2006.
"This crime has left a hole in the hearts of many, and we will never stop investigating until we find JonBenet's killer," Boulder Police Chief Maris Herold said in the press release. "That includes following up on every lead and working with our policing partners and DNA experts around the country to solve this tragic case. This investigation has always been and will continue to be a priority for the Boulder Police Department."
The Boulder District Attorney echoed the police chief.
"The murder of JonBenet Ramsey is a terrible tragedy and sparked years of unanswered questions and theories. Our office has successfully prosecuted other cold case homicides and many murder cases," said Boulder DA Michael Dougherty in a press release. "In every one of those cases, it was the evidence that proved the defendant(s) guilty. Whether it is DNA or other evidence, more is needed to solve this murder. I appreciate the collaboration with CBI, the FBI, and the Boulder Police Department."
Anyone with information connected to the investigations is asked to contact the tip line at 303-441-1974, email [email protected] or call Northern Colorado Crime Stoppers at 1-800-222-TIPS.