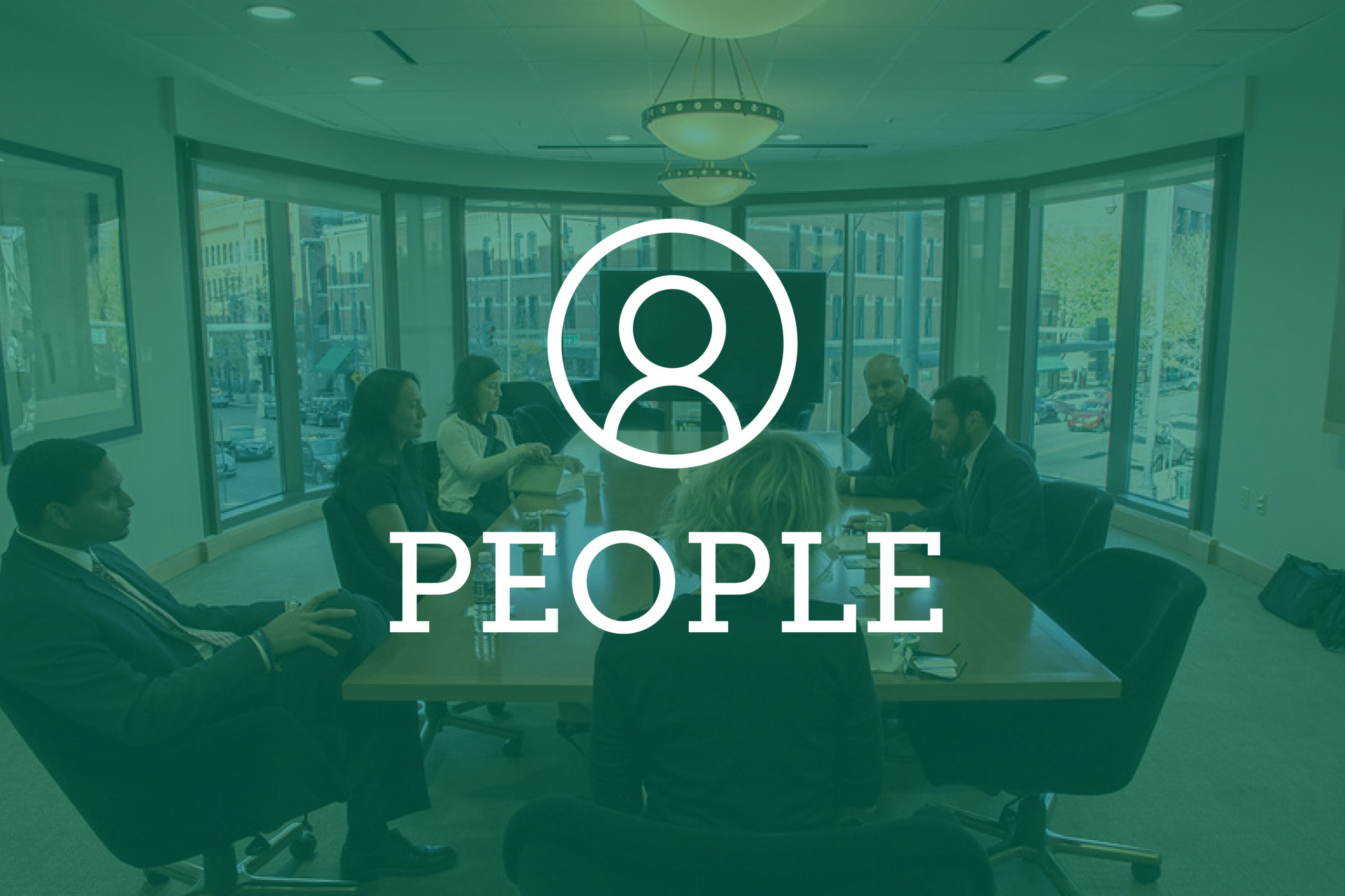 Have an announcement for Law Week Colorado's people section? Let us know. 
Law Firm Updates
As part of its standard leadership rotation, Fox Rothschild announced Denver office managing partner Patrick Casey was named co-chair of the firms' national construction practice. Casey is also a member of the firm's executive committee and represents owners, builders/vendors, developers, declarants, general contractors and design professionals in all aspects of construction projects. 
On April 7, regional firm Sherman & Howard L.L.C. announced water infrastructure and law veteran James Eklund joined the firm as a member of its business and real estate group. Eklund was the former director of the Colorado Water Conservation Board, has represented Colorado in interstate and international water law matters, served as legal counsel to former Colorado Governor John Hickenlooper and was an assistant attorney general specializing in interstate and international water issues. He is a fifth-generation Coloradan and grew up on a working cattle farm, a perspective that he has brought to his water law practice. Prior to joining Sherman & Howard, Eklund opened Eklund Hanlon, LLC, a water consultancy agency with a specialty in environmental, public policy, regulatory and legislative matters.
Regional firm Davis Graham & Stubbs LLP announced on April 7 that Nathan Bartell joined the firm as an associate. Bartell is a University of Colorado Law School graduate and clerked for the Alterra Mountain Company and worked as a legal extern in the municipal operations section of the Denver City Attorney's Office. 
The Judiciary 
On April 1, the 16th Judicial District Nominating Commission announced an upcoming vacancy for a district judge covering Bent, Crowley and Otero counties. The vacancy is created by the retirement of Judge Michael Schiferl and will occur on July 2. Applications are due by April 29. 
Gov. Jared Polis appointed Lane Thomasson on April 8 to the Ouray County Court in the 7th Judicial District. Thomasson, a University of Denver Sturm College of Law graduate, is an associate at Hockersmith & Whitmore, LLC where she handles property law and civil litigation matters. Before entering private practice, she was an assistant county attorney for the Montrose County Attorney's Office and a deputy district attorney in the 7th Judicial District. 
Kudos
FisherBroyles, LLP, an international distributed law firm, announced on April 6 that it celebrated its 20th anniversary. The firm has offices around the world, including one in Denver, and offers a non-traditional business model for clients and its attorneys. Founded in 2002, the firm has grown to more than 300 partners working in over 20 markets. 
Local firm Brownstein Hyatt Farber Schreck was awarded the inaugural Brownstein Hyatt Farber Schreck Community Leadership Award from the Jewish Family Service of Colorado, the firm announced on April 7. JFS is a non-profit that offers human service programs across the state on issues including food security, housing stability, mental health counseling, aging care, employment support and disability services. The organization has a longstanding partnership with Brownstein with firm staff holding leadership roles and dedicating pro bono, volunteer efforts and donations to JFS and its programs. Going forward, JFS will recognize and honor businesses or community organizations for their community service efforts with the new award. 
On April 6, Colorado firm Coan, Payton & Payne, LLC announced G. Brent Coan was named the 2022 "Lawyer of the Year" for corporate law by Best Lawyers. The recognition is given out to one lawyer in each practice area and designated area. Coan focuses on a range of corporate and real estate matters.