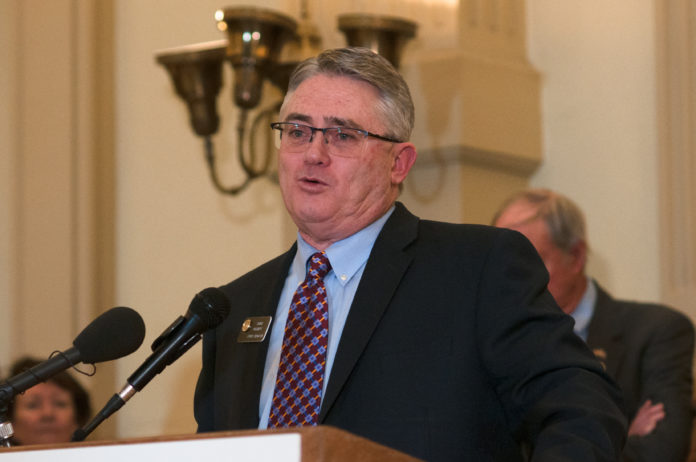 Republican state lawmakers unveiled their legislative agenda on Wednesday. The package of 44 bills, dubbed the "Commitment to Colorado," aims to "address the rising cost of living, skyrocketing crime and our failing, government-run education system," said Senate Minority Leader Chris Holbert at a press conference at the state capitol.
Colorado Republicans first announced their plan to prioritize affordability, public safety and expanding school choice in August. When Gov. Jared Polis and Democratic lawmakers announced on Monday they will focus on addressing Colorado's rising cost of living, crime rates and education gaps, high-ranking Republicans bristled, with House Minority Leader Hugh McKean calling the Democrats' agenda a "theft" of the Republicans' priorities, according to Colorado Newsline.
"Democrats have created such a political mess for themselves that they are now copying and pasting the same priorities that we Republicans announced in August. We were mocked then and told that there were more important issues facing Coloradans," Holbert said. "Yet six months later, Democrats appear to be on board with our three major issues."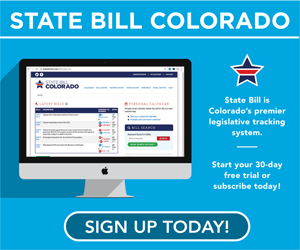 While the Republican leaders criticized the Democrats for "copying and pasting," they acknowledged they will need support from across the aisle as Republicans are outnumbered 41 to 24 in the House and 20 to 15 in the Senate. "We're not here to say these are our bills and [Democrats] can't touch them. We can't pass them without their support," Holbert said, adding that "we also want the people of Colorado to understand these are our ideas."
If the bills are rejected by the Democrats, Holbert said, "then we'll bring them back when we are in charge, and I believe that next year we will be."
During Wednesday's press conference, Republican leaders repeated a slew of statistics about Colorado's increasing cost of living: rent is up 30%, home prices have risen 53%, utility bills have grown and inflation is at a 30-year high.
Some of the party's proposals to address affordability this session include legislation to allow low-income Coloradans to deduct rental payments from their state income tax, a bill to exempt food from the state sales tax and a bill to suspend fees the Department of Motor Vehicles charged during the pandemic for failing to register a vehicle, Sen. Barbara Kirkmeyer said at the news conference.
The Republican legislators blasted Democrats for passing "soft-on-crime" bills that they blamed for rising crime rates. "We're facing an unprecedented rise in crime, leading the nation in auto thefts, having the largest increase in property crime rates in the country," McKean said. "It's nothing to be proud of. We should have never gotten to this point in the first place."
During this year's session, Republicans will introduce a "smart policing act" to recruit officers "who reflect the diversity of the communities they serve," Sen. Rob Woodward said, adding that other Republican bills will fund the hiring and training of law enforcement officers, including crisis intervention training for police.
Signs at the press conference were emblazoned with bleak statistics about the state of education in Colorado: 60% of students don't read at grade level and 70% can't do math at grade level. The Republicans' solution for this is more school choice and "innovative" educational models.
"During the pandemic, we saw parents take charge of their children's education. Tens of thousands of students left the failing public school system for private schools or charter schools, homeschooling, learning pods and other exciting innovations that are out there that we should be encouraging," Kirkmeyer said.
Republican lawmakers will introduce legislation allowing parents to vote to convert a "failing public school" into a charter school, said House Assistant Minority Leader Tim Geitner, adding he will sponsor a bill focused on "curriculum transparency" requiring school districts to post required curriculum materials online before the start of the school year. Republicans are also expected to introduce measures to allow 529 college savings plans to be used to pay down student debt, according to Geitner.
Kirkmeyer said she and Sen. Paul Lundeen will sponsor a bill to "fully fund every penny of the $723 million we owe our students" — a feat that would be accomplished by eliminating the budget stabilization factor, a budget tool that reduces state funding to school districts, the Colorado Sun reported.
While the lawmakers focused on how they will address the priority areas of crime, education and cost of living, they also gave a preview of other issues they plan to tackle this session. Rep. Marc Catlin spoke about the need to help rural Colorado, which "gets left out of the conversation," he said. "We do feel like there's been a war on rural Colorado," Catlin said, particularly when it comes to how rural communities use and manage water and other resources.
Holbert said McKean and Sen. Bob Rankin will introduce legislation "that puts Colorado at the forefront of renewable energy by investigating the possibility of bringing micro-nuclear technology." It will also expand the megawatt threshold for hydroelectricity. "We want to emphasize that maybe it's not all about wind and solar," Rankin said. "Maybe there are other alternatives."
When asked whether Republicans will introduce any pandemic-related measures, Rep. Mark Baisley said he has a bill that would "elevate the status of natural immunity" to that of people who have received mRNA vaccinations, so people who were previously infected with COVID-19 could meet vaccination card requirements.