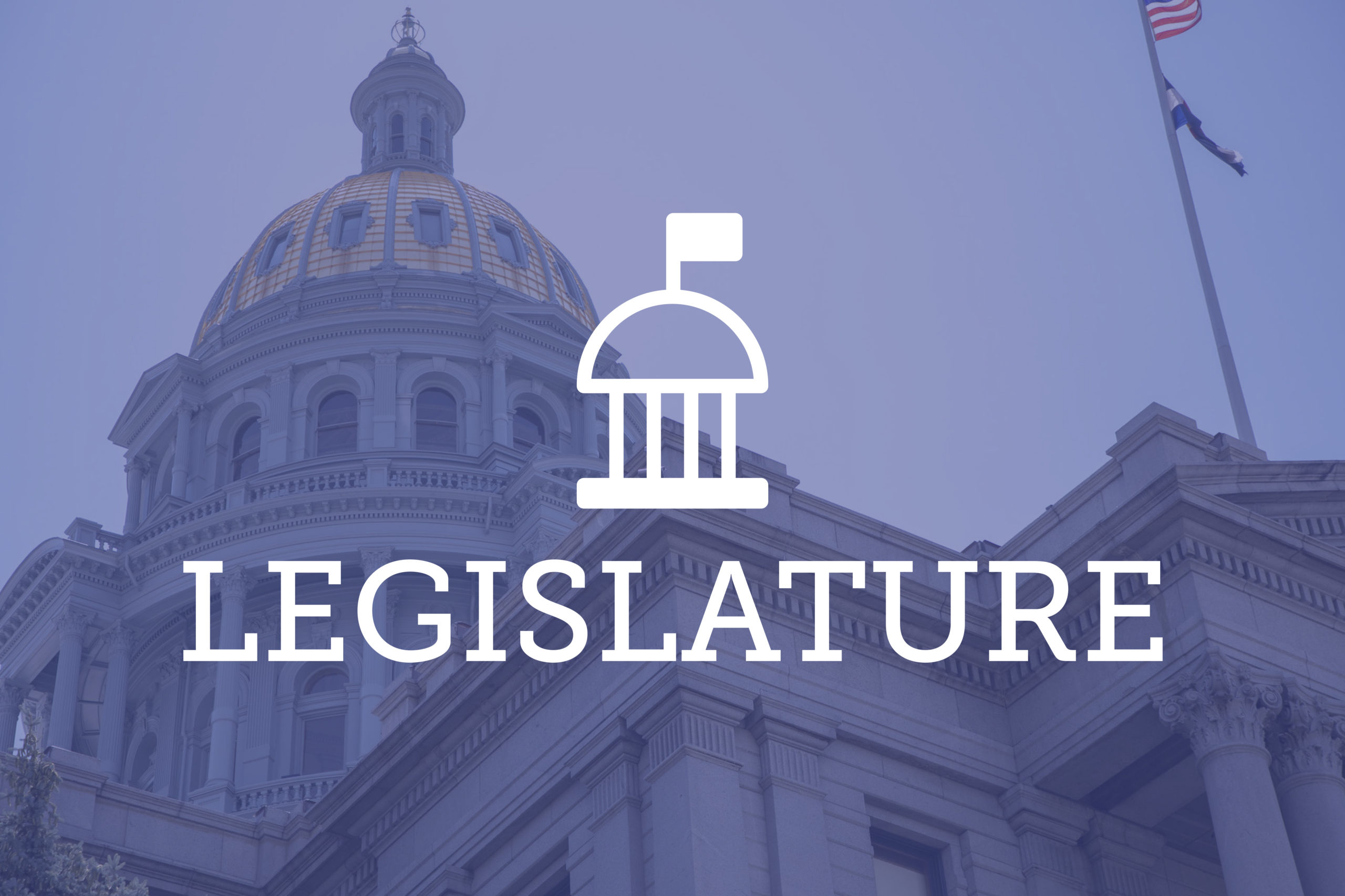 The 74th Colorado General Assembly wrapped up May 6 and is sending the final batch of bills to the governor's desk for signature. This year, lawmakers introduced 683 bills including more than 30 that would impact labor and employment law in the state. 
With labor and employment law always on the move, it can be hard to keep up with the legislation that made it into law this year. Here's a quick recap on some of the most significant labor and employment law legislation introduced and where it stands at the end of the session. 
Sick Leave Uses
A bill currently on the governor's desk would allow workers to use accrued sick pay for bereavement or caring for family members starting later this year. 
SB23-017 was introduced in January by Sen. Faith Winter and Reps. Jenny Willford and Junie Joseph. The bill passed the Colorado Senate and House of Representatives and was sent to Gov. Jared Polis May 2.
The bill amends Colorado Revised Statutes 8-13.3-404 to allow accrued paid sick leave for workers who need to "grieve, attend the funeral services or a memorial or deal with the financial and legal matters" from the death of a family member. It also extends paid sick time to allow workers to care for family members whose school or "place of care" is closed due to an unexpected event including loss of power, heat or water because of weather. Workers will also be able to use accrued sick time if weather or another unexpected event forces them to evacuate their home. 
If passed the bill will take effect in August, 91 days after the final adjournment of the general assembly. 
Remedies for Minor Workers
Lawmakers also passed a bill that clarifies additional civil remedies available to children workers when an employer breaks child labor law.
HB23-1196, introduced by Rep. Sheila Lieder and Sen. Tom Sullivan, clarifies that children whose employers break the 1971 Colorado Youth Employment Opportunity Act, which sets restrictions around the employment of minors, can pursue remedies other than workers compensation. The bill was introduced in February and passed both chambers of the General Assembly before it was sent to the governor's desk May 5. 
If signed, the law will go into effect July 1 and apply to future violations. The bill amends CRS 8-12-117 to allow workers compensation claims as well as tort remedies for a minor in cases when their employer intentionally broke the Colorado Youth Employment Opportunity Act or when the minor was injured doing work prohibited by the law. Under HB23-1196, any economic damages awarded in cases where workers compensation benefits have also been issued for the same event must factor in the insurance award. 
Workplace Harassment 
On May 10, the general assembly sent SB23-172, the Protecting Opportunities and Workers' Rights Act, to the governor. 
The bill would lower the threshold for workplace harassment under CRS 24-34-400.2 by no longer requiring proof that behavior was severe and pervasive to be considered harassment and instead adopting an unwelcome behavior standard. The law specifies that perceived slights and bad manners don't fall under harassment unless the totality of circumstances show they were part of a larger pattern of harassment. The POWR Act adds that non-disclosure agreement clauses that prevent someone from talking about harassment can be void under certain circumstances. 
The POWR Act also adds marital status to the list of criteria employers cannot base employment decisions on. It also narrows the conditions under which employers can base an employment decision on someone's disability. Rather than require a disability to have "significant impacts on a job" for an employer to base promotional, discharge and demotion decisions, the bill will specify employers can only do so when there aren't reasonable accommodations to allow someone to "satisfy the essential functions of the job." 
The bill requires employers to keep track of records connected to harassment complaints in the workplace for five years. If signed, the law would take effect in August.  
Asking About Age on Applications
Employers could be barred from asking a job applicant about their age thanks to SB23-058, which was sent to the governor May 10. 
The Job Application Fairness Act starting July 1, 2024 would prevent employers from requiring job candidates on initial applications to provide their date of birth, age or graduation or attendance dates for schools.
Under the bill, employers can request supplemental information, like school transcripts, as part of an application as long as they notify the potential employee that they may redact dates, birthdays and other information that could be used to determine their age. An employer can also ask a candidate to verify their age is compliant with regulations for certain job duties, but can't require them to specifically disclose their age. The Colorado Department of Labor and Employment would be in charge of enforcing the law and a business could be fined up to $2,000 if they repeatedly break the rule. 
Public Employees
Several other bills passed this session impact public workers including the use of non-disclosure agreements and union activities. 
On May 5, lawmakers sent SB23-053 to the governor's desk. The bill, introduced by Sens. Barbara Kirkmeyer and Robert Rodriguez, would add language to multiple parts of CRS to specify public school employees, state employees and local government employees can't, as a condition of their employment, be required to sign NDAs. The bill carves out exemptions for cases of proprietary and confidential information, information not subject to the Colorado Open Records Act and more.  
Another bill on the desk of the governor creates protections for public employees who are exempt from certain national and state labor laws. 
SB23-111, introduced by Sen. Rodriguez, was sent to the governor on May 5 and includes a legislative declaration that public employees are "the backbone of the state" even though they aren't covered by the National Labor Relations Act or the Colorado Labor Peace Act. Under the bill, public employees have the right to speak out about workplace issues "in the same manner as other citizens of Colorado" and can't be fired or disciplined for doing so. The bill specifically defines a number of public employees including higher education workers, the University of Colorado hospital workers, members of the Office of the Colorado State Public Defender and legislative staff, among others. 
The bill has a six-month cut off for complaints filed against employers and the Colorado Department of Labor and Employment is responsible for enforcing the act and investigating complaints. The law goes into in August and enforcement rules go into effect July 1, 2024. 
Healthcare Workers, University Employees
A number of labor and employment bills passed this session will impact specific industries and sectors.
Two new laws impact teachers in higher education. The first, SB23-048 which was signed into law March 23, amends portions of CRS 24-19-104 to extend the maximum employment contract for non-tenured professors from three years to five years. The other law, HB23-1093 which was signed April 10, adds "staff" to CRS 23-5-123 to allow non-faculty employed by state higher education to take sabbatical leave. Under the new law, staff covers managers or those in similar roles up to a school's vice president. Both laws go into effect Aug. 7. 
Another two laws will impact staffing agencies who provide workers for healthcare and direct care work. 
SB23-40, signed March 10, amends CRS 26-3.1-111 to specify how direct care contract workers that work with at-risk adults are subject to Colorado Adult Protective Service audits. Under the new law, staffing agencies can conduct their own CAPS checks for employees hired to care for at-risk adults rather than requesting the state government do so. 
Another bill, HB23-1030, which was signed May 1, prohibits staffing agencies from charging financial penalties if a health care worker is hired permanently by a facility they've been placed at through the agency. The law allows an employee or health care facility to collect damages up to $5,000 per violation of the law plus attorneys fees if the staffing agency tries to collect or does collect financial penalties banned by the law.