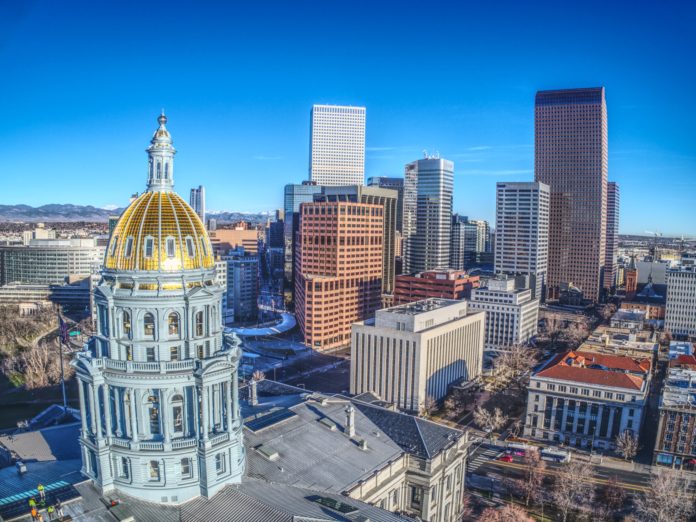 In the first months of the pandemic, hiring freezes, layoffs and rescinded job offers were troubling signs for the entry-level job market. But, national and local data show that the job market stabilized for the class of 2020, even if the future of workplaces is changing for new attorneys. 
Reports published by the University of Colorado School of Law and University of Denver Sturm College of Law in compliance with the American Bar Association's Required Disclosure for law schools and publicly released National Association for Law Placement reports show that the state's graduating classes of 2020 fared well in the entry-level job market despite the early challenges of the pandemic. But, with more workplaces adopting virtual and hybrid models, new lawyers are navigating uncharted waters as they start their careers. 
In compliance with ABA requirements, law schools must collect and publish employment data for all graduating classes from around 10 months post-graduation. Reports by the NALP give more detailed data including graduate genders and races, salaries, job locations, hire date and more. While law schools are not required to publish NALP reports, CU and DU both made the reports publicly available.  
At Sturm, 161 of the 220 graduates last year — about 73% — found full-time and long-term, bar-pass positions. At CU Law School, 127 of the 177 graduates —  around 71%  — landed similar jobs. Out of the grads surveyed for DU's class of 2020, most took jobs in-state with around 80% staying in Colorado. About 72% of CU 2020 graduates did the same. Only 12 grads from DU reported that they were unemployed and seeking positions, while six CU Law grads said the same and another three reported that they were unemployed but not seeking jobs. 
Nationally, around 72% of 2020 law school graduates reported full-time, long-term, bar pass positions, according to NALP. 
The stable entry-level job market is good to see, especially in light of the pandemic explained Eric Bono, assistant dean for career opportunities at Sturm. Bono said that hiring freezes, layoffs and rescinded job offers at the beginning of the pandemic raised red flags about COVID's impact on new lawyers. "When the professional world went remote and we were all trying to navigate a pandemic that none of us had lived through before, I was bracing myself," said Bono, "and I think many [professionals] in the law school career development world, locally and nationally, were bracing ourselves for another Great Recession-type hit to the entry-level job market for new grads."
Todd Rogers, assistant dean for career development at CU Law School echoed the sentiment, adding that his office was also concerned about potential impacts on future graduates. "We all lived through that during the Great Recession and not only was it the class of 2010 that was impacted by it, but the classes of 2011, 2012," he said. 
Although CU Law School saw a slight downturn in its typical graduate employment outcomes, the hit was minor according to Rodgers, "at least from what we're seeing now, it does not seem like there's a parallel here." 
Bono said that the class of 2020 outcomes at Sturm have been successful. "Over the long-haul, and this is what surprised me, the employment outcomes at DU [Sturm College of Law] were the best I had seen in my ten-plus years here in terms of the percentage of our grads in full-time, long term jobs using their law degrees," Bono added. 
While COVID's impact on the job market was a blip, young lawyers are entering a new era of workplaces where remote and hybrid offices are the norm, not the exception. In October 2020, 71% of Americans were teleworking, according to a Pew Research Center survey. And virtual and hybrid workplaces were common for 2020 summer programs according to NALP's "Perspectives on Law Student Recruiting 2020-21" report. In the summer of 2020, only 6% of summer programs were in-person. Around 86% were entirely remote and only 8% were hybrid. 
At CU Law School, entry-level legal employers have been asking about the arrangement they must make to stay competitive for new grads and lawyers, Rodgers explained. One of the most common questions from employers is "'Can we be non-impacted with all in-person work?' It seems like the answer to that question is probably no," said Rodgers.  
The professional shift to virtual and hybrid workplaces offers benefits to many lawyers, but, especially for younger attorneys, it might pose unique challenges to career development and professional growth. 
"A lot of that informal mentoring that takes place in an in-person environment. A lot of that skill-building that happens sometimes just by being in the same room as people informally and a lot of the culture-building that a lot of law firms and other legal workplaces have can be a little bit harder if you have a hybrid or remote work environment," explained Bono. 
"We've heard concerns expressed on both sides from employers and from students and grads who are worried that they're not able to get the development they need early in their career if they're 100% remote. We've heard the employers state it the same way. " said Rodgers.  
It's not just new lawyers who enjoy the flexibility of virtual offices, it's partners too, and that can create some challenges for early-career attorneys, said Bono. "I'm hearing this secondhand from larger law firms — larger law firms are finding that a lot of their partners are quite comfortable working remotely. And when they're trying to bring their associates in to get them face-time and mentoring, but the partners aren't actually there, that can create some challenges in terms of integration," 
One solution many have adopted is a hybrid model that lines up office days "so the new lawyers are there on the same days as those that are trying to mentor them," said Rodgers. 
Despite the potential challenges remote offices may bring, Sturm, like many other organizations, is engaging its students, alumni and new lawyers with virtual events. 
Felicia Ho, director of alumni engagement at Sturm, said her office transitioned to all virtual alumni engagement events during the pandemic. "I think connecting virtually is better than not connecting at all," said Ho. 
The events included general and specialized CLE programs, professional development events for attorneys interested in joining the judiciary, a series called "Coffee with Counsel" to connect students with alumni working at different types of organizations and a program with the externship office on supervising and working remotely.  
"Whether you're a student intern or a brand new lawyer, not being able to connect personally has really impacted our workforce," she said, "We were very fortunate to have two faculty members share tips on how to be successful, whether it's as an intern or a new employee, how to make those connections when you have to do it virtually." 
Similarly, CU Law School's senior director for professional development has worked with students and new lawyers on early career professional development, said Rodgers. "A lot of our alums utilize those services, particularly during their first and second year after graduation."