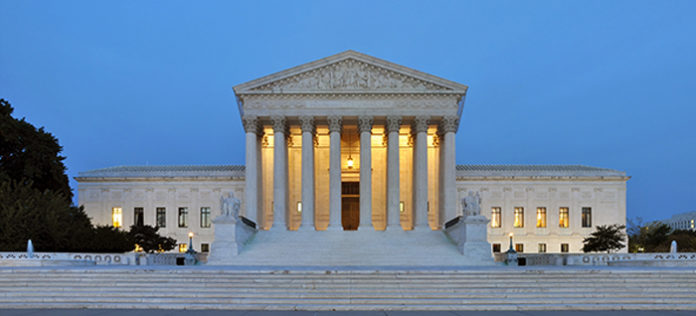 Last fall, the U.S. Supreme Court heard oral arguments in a case that will have a reverberating effect on alternative dispute resolution in the employment context. In National Labor Relations Board v. Murphy Oil USA, the court will decide whether arbitration agreements that prohibit individual employees from pursuing claims on a class basis in any venue limit employees' rights under the National Labor Relations Act to participate in "concerted activities" for their "mutual aid or protection." Such a limitation would render these arbitration agreements an unfair labor practice.
The case is a consolidation of three separate disputes over arbitration clause enforceability involving Murphy Oil USA, Ernst & Young and Epic Systems Corp., a health-care software company. While the case deals with arbitration clauses, the Supreme Court's eventual ruling in NLRB v. Murphy Oil USA could have implications for another type of employment dispute receiving attention in several industries: Classification of workers as employees or independent contractors.
Laura Wolf, a plaintiff's employment attorney at Rathod Mohamedbhai, said cases challenging worker classification tend to be brought in courts on a class basis because they will have the value of precedent. "The problem with the arbitration, either through Murphy Oil or not…is that if you're going through arbitration, the decision you're getting from this arbitrator is not precedential."
Types of workers spotlighted recently in debates over classification have included exotic dancers, food-delivery drivers and ride-hailing drivers. The murky classification of ride-hailing drivers, over which different jurisdictions have split, came to light again when BuzzFeed News in February reported a growing trend of customers using services such as Uber or Lyft to get to hospitals and emergency rooms because they are cheaper and faster than ambulance rides.  But the common status of the drivers as independent contractors means they may be held personally liable for failing to provide care to customers during rides.
Wolf said she believes implications a decision favorable to Murphy Oil and the case's other appellees could have for employment classification disputes might also impact other types of labor claims, such as those under Title VII because the result of a dispute over employment classification would affect whether a worker can bring other claims in the first place.
"We have a similar problem as we have to other class waivers, and in this case it goes to these basic questions that form the basis for, can you even sue under Title VII?" she said. "First I have to litigate whether I'm an employee."
Sherman & Howard partner Patrick Scully, who represents employers, said a soundly formed contract should address whether a worker is considered an employee or independent contractor, though the agreement is one factor in the overall analysis to determine status.
"It seems to me that it's kind of a question of arbitrability," he said. "Would I as a company agree to have an arbitrator decide whether or not somebody is an employee? The answer is probably no, I would have the agreement be very clear and unequivocal about that such that a court would see that and say this is clearly not an employment relationship, and refer the business-to-business disputes to arbitration."
Asked if a decision against the NLRB in the Murphy Oil case could make way for an eventual case settling with finality the matter of ride-hailing drivers' classification as an example, Scully said he believes it would be a mistake to make one overarching rule.
"The point of the test is to look at the specific relationship," he said. "There's the multi-factor that talks about whether or not there's the right to control. So as much as we'd like to fit an entire class of workers into employees or independent contractors, it's really going to depend upon the quality of the agreement as well as the other indices in the test."
Scully said although NLRB v. Murphy Oil USA does not explicitly address employment classification, a decision against the NLRB would mean arbitration agreements with class waivers are still enforceable regardless of the workers' classification. 
"I just don't know that really is going to move the ball one way or the other on that issue," he said. "I could see a faster determination of some of these more high-profile ride-sharing cases if the NLRB won the Murphy Oil case." He added the cases would more likely end up in court, resulting in the likelihood of a high-profile decision on the drivers' status.
Wolf said the gray area between employees and independent contractors when a particular type of work seems to have characteristics of both classifications may eventually make it necessary to develop a third classification to fill the gap.
"It's not a clear yes or no in either direction," she said. "I wonder if the law will ever develop into creating a third category."
—Julia Cardi