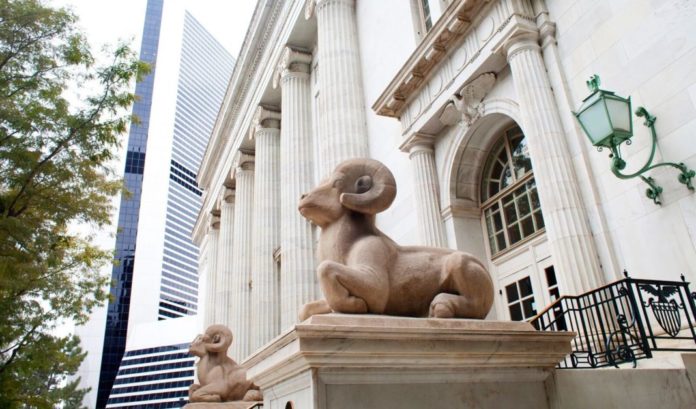 The 10th Circuit Court of Appeals on Dec. 8 upheld the terrorism convictions of a Colorado man in a decision the American Civil Liberties Union says is a threat to protections against government spying.
In the 2-1 decision, the court affirmed Jamshid Muhtorov's convictions on three counts of conspiring and providing material support to a terrorist organization, rejecting his argument that the surveillance methods the government used to collect his communications violated his Fourth Amendment rights. Judge Scott Matheson, Jr. authored the 163-page majority opinion, which was joined by Judge Allison Eid.
Muhtorov, originally from Uzbekistan, came to the U.S. as a political refugee in 2007. He settled in Aurora and eventually became a legal permanent resident of the U.S. In 2009, he befriended Bakhtiyor Jumaev, an Uzbek refugee living in Pennsylvania. According to court documents, the two became interested in the Islamic Jihad Union, a Pakistan-based group the U.S. State Department deemed a foreign terrorist organization with ties to al-Qaida.
In December 2011, Muhtorov told an informant for the Federal Bureau of Investigation that he planned to travel to Turkey to join the IJU, and he was arrested a month later at Chicago's O'Hare International Airport en route to Istanbul on a one-way ticket. Jumaev was charged and arrested in March 2012, and their cases proceeded in tandem for the next several years.
The government learned of Muhtorov's ties to IJU through warrantless surveillance conducted under Section 702 of the FISA Amendments Act of 2008, which amended the Foreign Intelligence Surveillance Act. Section 702 authorizes the government to conduct warrantless surveillance of foreigners abroad, even if they are communicating with Americans or people in the U.S., as long as the spying doesn't intentionally target a person believed to be in the U.S.
The government says it used Section 702 surveillance to collect the communications of a non-U.S. person overseas and, in doing so, "incidentally" collected Muhtorov's communications with the target. It then used some of these incidentally collected communications to obtain "traditional" FISA warrants, which are required for electronic surveillance of a target on U.S. soil. The government used evidence collected under the traditional FISA orders at Muhtorov's trial.
The ACLU, which represented Muhtorov, said in a statement that federal agents tracked his movements, bugged his home and "listened to the intimate details of his family life" for years. "They recorded his phone calls and intercepted untold amounts of his electronic communications," the ACLU said. Muhtorov tried to suppress evidence derived from Section 702 surveillance and moved for disclosure of the government's surveillance, but the district court denied the motions and Muhtorov was convicted of providing material support to a terrorist organization. His co-defendant Jumaev was found guilty of similar charges.
On appeal, Muhtorov argued the government violated his Fourth Amendment rights when it collected his communications through Section 702 surveillance without a warrant. While the government didn't use the Section 702 evidence at trial, he contended the traditional FISA evidence introduced at trial would not have been collected without the unconstitutional Section 702 surveillance. However, a majority of the panel rejected this argument, finding that the Section 702 surveillance of Muhtorov was lawful, reasonable and did not require a warrant because it was incidentally collected during surveillance of a foreigner located abroad.
Communications obtained under Section 702 end up in databases at the FBI, Central Intelligence Agency and National Security Agency, and Muhtorov argued the government unconstitutionally searched these databases for his name or other identifiers to support their applications for FISA warrants. But the majority rejected this argument too, concluding the record didn't support his assertions that the government queried his name, email or other personal identifiers.
Muhtorov was also unsuccessful in arguing the lower court should have disclosed classified applications and other materials that allowed the government to conduct traditional FISA and Section 702 surveillance. He claimed disclosure was required under FISA and as a matter of due process. The appellate court panel disagreed, finding that neither FISA nor due process required disclosure of the classified materials, which the district court reviewed during in camera and ex parte proceedings.
Additionally, Muhtorov challenged his convictions on Sixth Amendment grounds. He was arrested in January 2012 and remained incarcerated for six-and-a-half years until his conviction in June 2018. Muhtorov argued the delay between his arrest and conviction violated his right to a speedy trial. 
The majority conceded that the pretrial delay "was lengthy," especially given that he was incarcerated the whole time. But the majority concluded there was no violation of his right to a speedy trial because the delay was due to "atypical aspects" of the investigation, which prolonged the discovery process. These included the fact that Muhtorov and Jumaev sought broad discovery of their communications, resulting in thousands of hours of audio recordings that then needed to be translated from Uzbek, Tajik and Russian.
The ACLU said the 10th Circuit's decision endangers Americans' protections against NSA and FBI spying. "We don't give up bedrock Fourth Amendment protections when we communicate with family, friends, and colleagues abroad, contrary to the court's ruling today," ACLU senior staff attorney Patrick Toomey said in a statement. "Under Section 702, the government for years has amassed our online messages, chats, and emails without a warrant, violating the constitutional rights of countless Americans, including Mr. Muhtorov."
"Mass surveillance threatens all of us. The FBI and NSA don't have a free pass to seize and sift through our most sensitive communications, and we will keep fighting to ensure they can't violate the Constitution," Toomey added.
Several parties filed amicus briefs in support of Muhtorov, including the Brennan Center for Justice at New York University School of Law, the National Association of Criminal Defense Lawyers and privacy and civil liberties advocates. The Electronic Frontier Foundation submitted an amicus brief on behalf of former staff of the Church Committee, the U.S. Senate committee formed in 1975 to investigate abuses by agencies including the CIA, FBI and NSA.
Senior Judge Carlos Lucero dissented, citing the majority's "extreme departure" from "accepted norms of constitutional and procedural law affecting this case." Lucero appeared most swayed by Muhtorov's Sixth Amendment arguments and said he would vacate the convictions on speedy trial grounds alone. Lucero also raised "serious concerns" regarding the majority's analysis of Muhtorov's constitutional arguments about the Section 702 surveillance, and if not for the speedy trial issue, he would remand the case to allow the district court to further develop the record.
The 10th Circuit also affirmed Jumaev's terrorism-related convictions on Wednesday. Like Muhtorov, Jumaev was incarcerated for years while he awaited trial. He also unsuccessfully argued that the delay violated his Sixth Amendment rights.