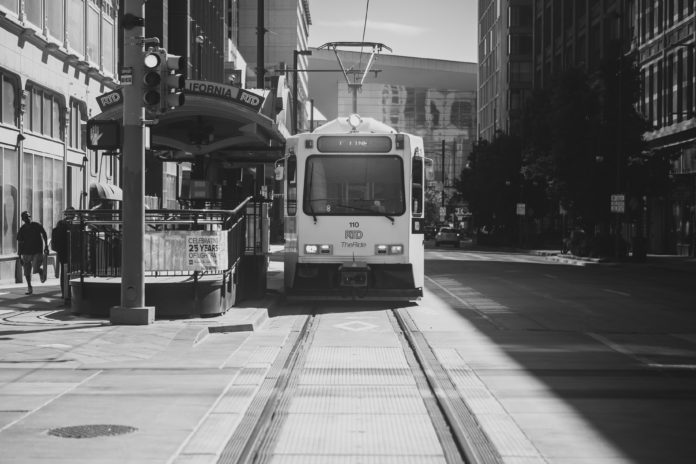 Colorado isn't a stranger to strikes. In the early 1900s, the state was entrenched in the notorious Colorado Labor Wars, which turned violent in 1903 when striking union miners allegedly set off two kegs of dynamite at the Sun and Moon mine in Idaho Springs, Colorado. 
Around 17 years later, a different deadly strike hit Denver in what one local paper described at the time as "one of the worst riots in the city's history." 
The Montrose Daily Press in August 1920 published an article from United Press that a six-hour-long strike for street car workers resulted in the partial destruction by dynamite of a Denver Post newspaper plant in the city. The Denver Post, United Press noted, was against the action of the Union tramway employees.
"The mobs of strikers and sympathizers wrecked cars and attacked the strikebreakers crews," United Press reported. The mob also allegedly "battled with revolvers, clubs and stones." Two Denver men, John Blake and A.G. Smith, died in the strike and abandoned street cars and automobiles were shot at and set on fire by striking tramway employees. United Press reported union leaders said tramway employees didn't instigate the violence and both Blake and Smith were strike sympathizers. 
United Press reported that automobiles were being used at the time as a substitute for street cars. Streetcars were in operation from the 17th street line to Union Station. In response to the riot, United Press reported Rio Grande and Union Pacific workers walked out in support of the striking tramway employees. 
By the following day, more than 2,000 volunteers had gathered to answer a call from the mayor to "prevent further rioting," according to United Press. The volunteers were armed with two machine guns mounted on trucks and sawed-off shotguns and Army rifles. 
Similarly, in 1894 police and fire department board members barricaded themselves in Denver City Hall before then-Gov. Davis Waite ordered the Colorado Army National Guard to aim full-size, military-grade cannons at the building in hopes of driving the protestors out. Witnesses, who were drawn quickly to the scene after the state National Gaurd arrived with munitions, were alarmed by the presence of cannons near the government buildings in Denver and became wary of Waite's seemingly immediate inclination toward extreme violence. He subsequently lost his re-election bid.