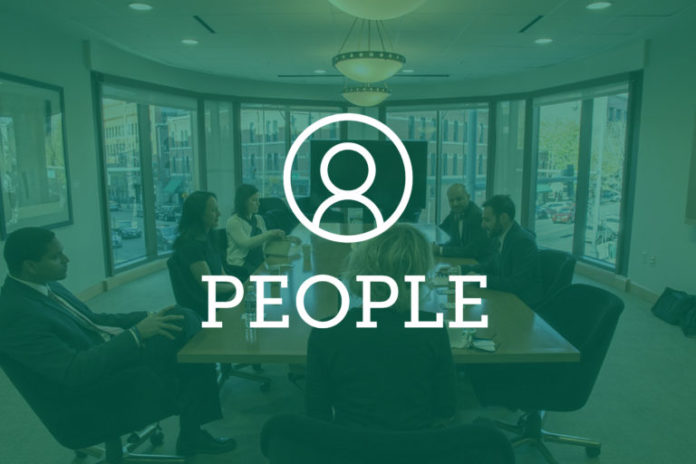 Have an announcement for Law Week Colorado's people section? Let us know. 
Law Firm Updates
Everett Martinez was selected on June 30 as the new general counsel/executive vice president for Denver International Airport. He will move to the new role overseeing a team of 18 attorneys and legal professionals in early July. The Harvard Law School graduate has been with the Denver City Attorney's Office since 2016 as part of its DEN legal section, which handles a range of matters on behalf of the airport. In his own practice, Martinez works on complex financial transactions and previously worked in private practice at Kutak Rock and Greenberg Traurig. 
National firm Stinson LLP welcomed Mark Bell to its Denver office as a partner in the banking and financial services practice division. Bell, a graduate of the University of Denver Sturm College of Law, focuses his practice on representing banks and other financial institutions in both litigation and corporate transactional matters.
Ballard Spahr, a national firm with offices in Denver and Boulder, announced July 14 that Nathan Seiler was named chair of the business and transactions department. Seiler, who previously was the Boulder office's managing partner, took over the department on July 1 and now oversees the 120-lawyer group. In his own practice, the Northwestern University School of Law graduate advises companies and investors in corporate and securities transactions in a range of industries. Ballard Spahr's Denver office managing partner Damon Barry will now be the managing partner of the Boulder office as well. 
Colorado Attorney General Phil Weiser will take over as the interim district attorney for the  12th Judicial District, covering Alamosa, Conejos, Costilla, Mineral, Rio Grande and Saguache counties, beginning July 14. Gov. Jared Polis appointed Weiser through an executive order on July 13 following the resignation of former DA Alonzo Payne. Earlier this week, the AG's office announced a multi-month investigation found Payne's office didn't comply with the Victims Rights Act and the district entered into an enforcement agreement to comply with it going forward. Applications for district attorney for the 12th Judicial District may be submitted to [email protected] The Governor's Office noted interviews will begin promptly.
Judiciary 
The Supreme Court Nominating Commission announced two vacancies on the Colorado Court of Appeals created by the retirements of Judge Micheal Berger and Judge David Richman, effective Oct. 29 and Nov. 5. The commission invites qualified attorneys to apply and will meet on Aug. 30 and 31 to interview and select nominees. Applications must be submitted by 4 p.m. on Aug. 5 and nominations need to be received by July 29. 
The 20th Judicial District Nominating Commission announced plans to interview and select nominees to fill an upcoming district court vacancy for Boulder County, created by the retirement of Judge Norma Sierra, effective Oct. 6. Nominations and applications must be received by 4 p.m. on July 25 and Aug. 1, respectively. 
Five people applied for a district judgeship for the 15th Judicial District — James Bullock and Tarryn Johnson of La Junta, William Culver of Rocky Ford, Jeffrey Cure of Burlington and Jennifer Esch of Springfield. The nominating commission will meet on July 27 to interview and select nominees to fill the vacancy created by the retirement of Judge Stanley Brinkley, effective Dec. 10. 
The 3rd Judicial District Nominating Commission nominated two candidates for a district court vacancy created by the retirement of Judge Leslie Gerbracht, effective Jan. 10, 2023. Nominees Pierce Fowler and Pamela Nelson, both of Trinidad, were selected by the commission on July 11.
Gov. Polis on July 14 named Charlotte Ankeny to the El Paso County Court in the 4th Judicial District. Ankeny, a University of Denver Sturm College of Law graduate, has served as a Colorado Springs public defender since 2006 and became a supervising deputy state public defender in 2020. Her appointment is effective immediately and she will replace Judge Monica Gomez, who was appointed to the 4th Judicial District Court.
Kudos
Foley & Lardner LLP announced the celebration of the one-year anniversary of its partnership with the Boys and Girls Club of America. Foley was the first law firm to partner with the youth development organization on a national scale when the partnership was announced in July 2021. Foley also held its annual semester-long Street Law program pairing volunteer attorneys with students from local clubs in classroom discussions and interactive workshops discussing a wide range of legal topics. The Foley Denver office announced two upcoming events for the summer: on July 19, the team will volunteer at a reading day at Vickers BGCA and in August, the team will host a backpack stuffing event.