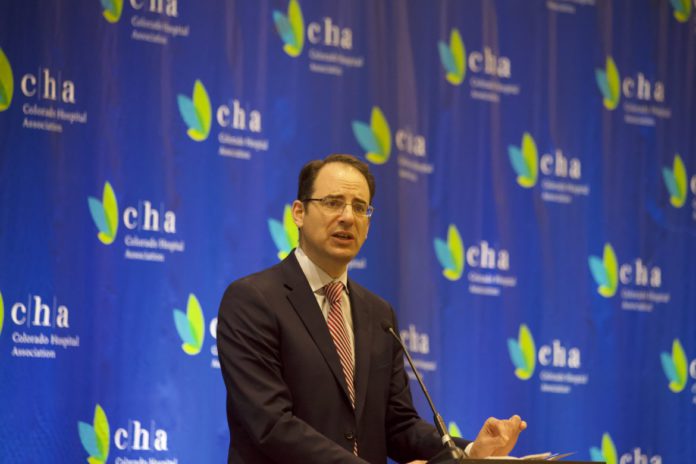 This week, Colorado Attorney General Phil Weiser joined a coalition of 24 state attorneys generals from across America in filing a court brief in support of the U.S. Department of Justice's challenge to the much discussed Texas abortion ban.
"I am committed to defending women's reproductive rights and equality, and Texas' new law violates longstanding U.S. Supreme Court precedent by denying women their constitutionally protected right to make their own healthcare decisions," Weiser said in a statement.
The brief was led by Massachusetts Attorney General Maura Healey, but included AGs from Hawaii, Illinois, Delaware, New Jersey, New Mexico, New York, Wisconsin, Oregon, North Carolina and more.
In a press release from Weiser's office, the Texas abortion ban is referred to as an "unconstitutional six week ban on abortions," and announced support for the DOJ's motion for a temporary restraining order and preliminary injunction of the law.
The brief which was filed earlier this week in the Western District of Texas, argues that by banning "nearly all pre-viability abortions" in Texas, the law violates almost a half-century of SCOTUS precedent affirming the constitutional right to terminate a pregnancy before viability, according to the release.
The law itself, titled Senate Bill 8, was called unconstitutional by U.S. Attorney General Merrick Garland in a statement earlier this month. The bill effectively bans most abortions in the state — and includes prohibitions applying to anyone performing or inducing a prohibited abortion, anyone who knowingly aids or abets the performance or inducement of prohibited abortions and anyone who intends to perform or aid a person seeking abortion services.
While the law was previously taken up to the U.S. Supreme Court and the high court refused to take the case, as Law Week previously reported. Following SCOTUS's lack of action, Pres. Joe Biden announced a wide effort to confront the ban, and the DOJ began serious work on finding ways to block the law from going into effect.
The medical community in Texas has taken stands in opposition to the ban. The Texas Tribune reported on Sept. 3 that the Texas Medical Association condemned the abortion ban as encouraging "vigilante interference" in doctor-patient relationships.
When the Texas law passed, Healey said that the "radical" ban was a dangerous attack on medical providers, patients and basic health care. "Should such a law be upheld, powerless patients will be forced to carry pregnancies, regardless of rape or incest, or have their doctors and families threatened with legal action."
Meanwhile, News on 6, an Oklahoma TV station reports that abortion clinics in the state have seen spikes in patients since the Texas ban took effect. One group, Trust Women's clinics, reported that overnight it saw a "dramatic spike in women seeking services" and a majority were from calls coming across the border in Texas. The group's executive director said that almost immediately "it was like tenfold for our Oklahoma clinic in particular."
The impact of the ban is already being reported in media of all types. Ms. Magazine reported yesterday that the ban is already causing a "brain drain" in the state, reporting on statistics that following the ban 73% of younger workers reported that they would refuse to take a job in Texas after the ban and 75% of women surveyed said Senate Bill 8 would discourage them from working in Texas and 73% said they wouldn't even apply for a job in Texas.
In addition, the brief contends that the Texas legislature sought to go around prior SCOTUS rulings and prevent judicial review of the law by delegating enforcement authority to private individuals as opposed to government entities, and the release refers to Senate Bill 8 as an "unprecedented attack on our constitutional order."
The coalition of the attorneys general contends that the "clear" purpose of Senate Bill 8's private enforcement scheme is to produce an "across-the-board ban" on this constitutionally protected activity, according to the release. Further, the coalition also claims that the private enforcement mechanism doesn't shield the law from judicial review
"Forcing a patient to carry an unwanted pregnancy to term … will lead to negative health and socioeconomic consequences, including placing people who are forced to carry a pregnancy to term at greater risk of life-threatening illnesses, injuring their mental health (including by forcing those pregnant on account of rape and incest to carry a child to term), and harming their ability to maintain full-time employment," the release states.