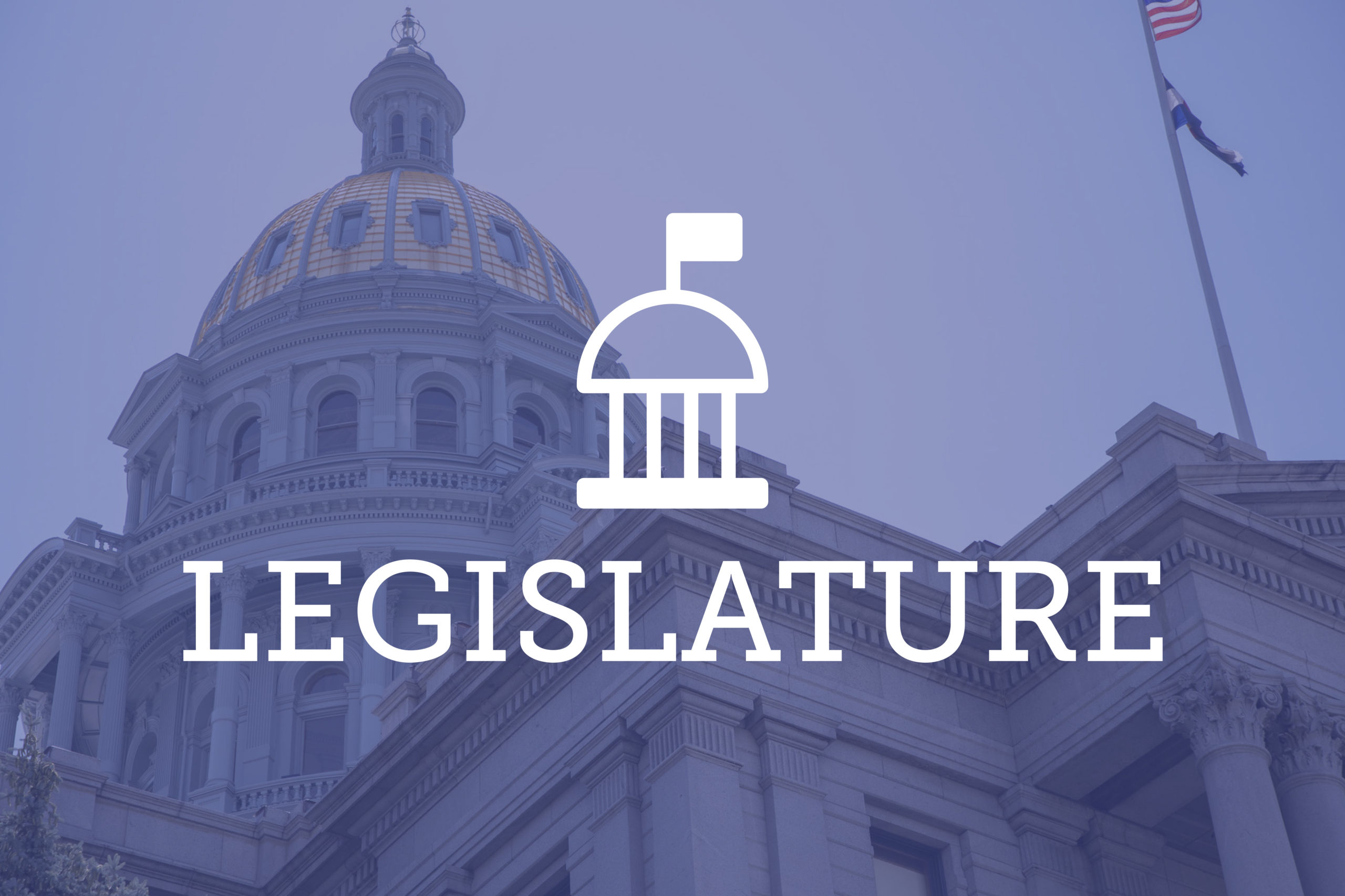 Nearly three years after COVID-19 first moved court proceedings online, state lawmakers have introduced bills to make some virtual court proceedings permanent. The legislation comes as courts across the country weigh the benefits and pain points of carrying pandemic-era changes into the future. 
"I think when the pandemic hit, courts had a big wake-up call," said Natalie Knowlton, advisor on regulatory innovation at the University of Denver's Institute for the Advancement of the American Legal System. While conversations about using technology to increase access to justice pre-dated COVID, the pandemic forced courts to create new avenues for litigants to appear, Knowlton said. 
But as restrictions on holding in-person proceedings lift, courts across the country are weighing whether or not to return to pre-COVID procedures or keep some virtual proceedings, Knowlton said. 
A December 2022 report by the Colorado Access to Justice Commission found that following the adoption of remote appearance options due to COVID-19, failure to appear rates in virtual hearings (17% in 2021 and 9% in 2022) for criminal cases were significantly lower than in-person hearings (31% in 2021 and 46% in 2022). The report also noted virtual court options lessened barriers to attending court such as commuting, having to take time off work and finding child care. 
In Colorado, two bills introduced this session are aiming to make some technology in state courts permanent. Bill supporters say the measures will increase access to justice and strengthen public trust in the courts. 
Remote Options for Eviction Proceedings
Four Democratic legislators have put their support behind HB23-1186 which would allow parties in residential eviction proceedings to appear remotely in county court. The bill was introduced Feb. 8 and passed its first committee vote on Feb. 22 with minor amendments. The bill is sponsored by Reps. Mandy Lindsay and Iman Jodeh, and Sens. Tony Exum and Sonya Jaquez Lewis. 
Under the bill's current version, effective Jan. 1, 2024, parties in residential evictions would have the option to appear remotely in their eviction proceedings, either by phone or video call. Eviction parties could also use Colorado's document e-filing system, currently available to lawyers and pro se parties in certain family law cases, to file documents online rather than in court. The bill specifies how courts would proceed if a party is having technical difficulties with appearing.  
"Particularly for families with children, people with living with a disability, rural Coloradans, barriers related to childcare, transportation, employment and disability prevented many people from participating in these in-person proceedings," Lindsay, one of the bill's prime sponsors, told members of the House Judiciary Committee on Wednesday. "This policy is needed to increase access to the judicial process for all renters and to decrease the number of evictions that can happen due to a default judgment, which does not constitute meaningful access to justice or responsible use of government resources." 
Lindsay added that while some Colorado judges allow parties to appear remotely in evictions, there isn't a consistent, state-wide policy for remote hearings. 
Arizona lawmakers in 2021 passed similar legislation to allow remote options for parties' first appearances in eviction proceedings. Like Colorado's bill, the Arizona law was passed in response to promising data after COVID-19 created remote hearing attendance options. Data from Arizona state courts found that in February 2021, just 13.8% of eviction proceedings had a party fail to appear compared to a 35.9% FTA rate in January 2020. 
While Knowlton said the bill is a move in the right direction to reduce access to justice barriers, she added that remote appearance options are just one piece in increasing access to justice and public trust. "The more that we can look around the upstream journey of an individual facing eviction or another case type, I think the virtual proceeding just becomes part of that streamline engagement with the court."
Live Streaming Criminal Court
Another bill, HB23-1182, would move public access to criminal court proceedings online.  
Introduced Feb. 8 by Democratic prime sponsors Reps. Elisabeth Epps and Javier Mabrey, the bill has the support of five other Democratic representatives — Reps. Jennifer Bacon, Lorena Garcia, Bob Marshall, Said Sharbini and Steven Woodrow — plus Democratic Sen. Rhonda Fields and Republican Sen. Bob Gardner. The bill has been assigned to the House Judiciary Committee for its first hearing on Feb. 28. 
The proposed bill would require state courts that already have the technical capacity in place to live stream criminal court proceedings that are open to the public. Courtrooms that don't already have the infrastructure in place to live stream wouldn't have to install it, but if they do install it, would need to begin live streams within 90 days. 
Mabrey said the bill would increase access to justice in Colorado. "Survivors, families of those involved in the justice system, the press and the general public should have the opportunity to observe court proceedings. This legislation also reduces barriers to in-person attendance for individuals who lack access to adequate transportation, have disabilities or are sick," wrote Mabrey in an email to Law Week. 
Since the pandemic, a handful of state courts created remote viewing options for criminal courts, with many judges saying the move is in an attempt to ensure a defendant's Sixth Amendment Rights to public trial were preserved as courthouse doors stayed closed. Courts in Washington, California and Illinois still allow public access to criminal court live streams. Most courts that adopted live streams did so following a judicial directive rather than legislation. 
"The pandemic showed that this is easily doable by all Colorado courts and it is time to make the model that was implemented during the pandemic permanent," added Mabrey.
While the bill carves out exceptions for courts that lack the technology to livestream, Mabrey said he isn't concerned it will result in a patchwork of criminal courts that offer livestream viewing. "It is my understanding that all courts have the capacity to do this as demonstrated by how courts operated during the pandemic," wrote Mabrey.