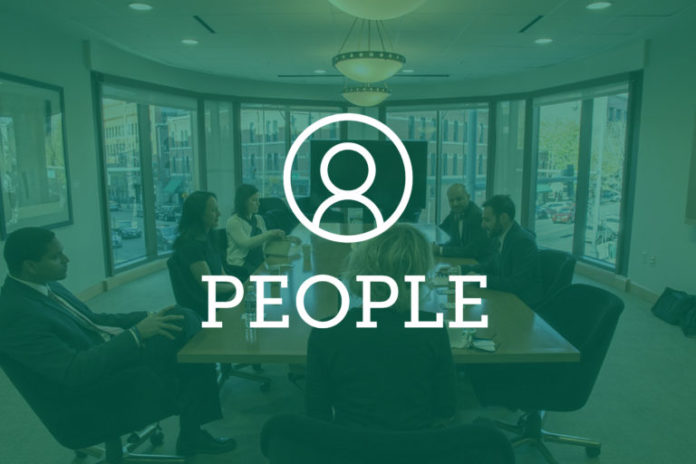 Have an announcement for Law Week Colorado's people section? Let us know.  
Law Firm Updates
National cannabis and psychedelics law firm Vicente Sederberg LLP is changing its name to Vicente LLP, following Christian Sederberg's decision to step down as partner to focus on policy work and advocacy. Sederberg is still at the firm as special counsel and continues to be a partner at VS Strategies, the firm's public affairs affiliate. 
Regional law firm Beatty & Wozniak announced Feb. 23 that Theresa Sauer was promoted to equity shareholder, effective January 2023. Sauer worked at Beatty & Wozniak from 2012 to 2017 then returned to the firm in 2020 after leaving for three years to work as in-house lead counsel for BP. Sauer specializes in supporting the development and operations of the oil and gas industry on matters like federal land access, species management, midstream agreements and royalty interests. 
The Judiciary 
Gov. Jared Polis announced Feb. 17 the panel members selected review applications for the 22nd Judicial District attorney applications. The panel members are former Gov. Bill Ritter, 6th Judicial District Attorney Christian Champagne, former 20th Judicial District Attorney Stan Garnett, 21st Judicial District Attorney Dan Rubenstein and Kara Veitch, chief legal counsel to Polis. The panel will help the newly appointed Judge Matthew Margeson review applications and recommend finalists for the appointment of the vacant position. 
Polis appointed Reid Stewart to the La Plata County Court in the 6th Judicial District filling the vacancy created by Judge Anthony Baca's appointment to the 6th Judicial District Court, the Colorado Judicial Department announced Feb. 17. Steward is self-employed as a motor carrier. He negotiates and reviews carrier/broker agreements and previously served as a deputy DA.  
Finalists were chosen for an 18th Judicial District court judgeship vacancy created by the Jan. 19 resignation of Judge John Scipione, the Colorado Judicial Department announced Feb. 17. The 18th Judicial District Nominating Commission nominated Thomas Henderson of Centennial, Donna Stewart of Castle Rock and Christine Washburn of Denver. Under the Colorado Constitution, the governor has 15 days from Feb. 21 to appoint one of the nominees. 
The Colorado Judicial Department announced a Boulder County Court vacancy created by the death of Judge Kristy Martinez. The 20th Judicial District Nominating Commission will meet March 22 to interview and select nominees for appointment by the governor. Applicants must be a qualified elector of Boulder County at the time of investiture and must have been admitted to the practice of law in Colorado for consideration. 
Kudos 
Brownstein Hyatt Farber Schreck LLP announced Feb. 20 that Doug Friednash, chair of the firm's state and local government relations practice group, was appointed to the board of directors of the Denver Health Foundation for a three-year term. The Denver Health Foundation is a nonprofit corporation that raises private funds to support the Denver Health and Hospital Authority.