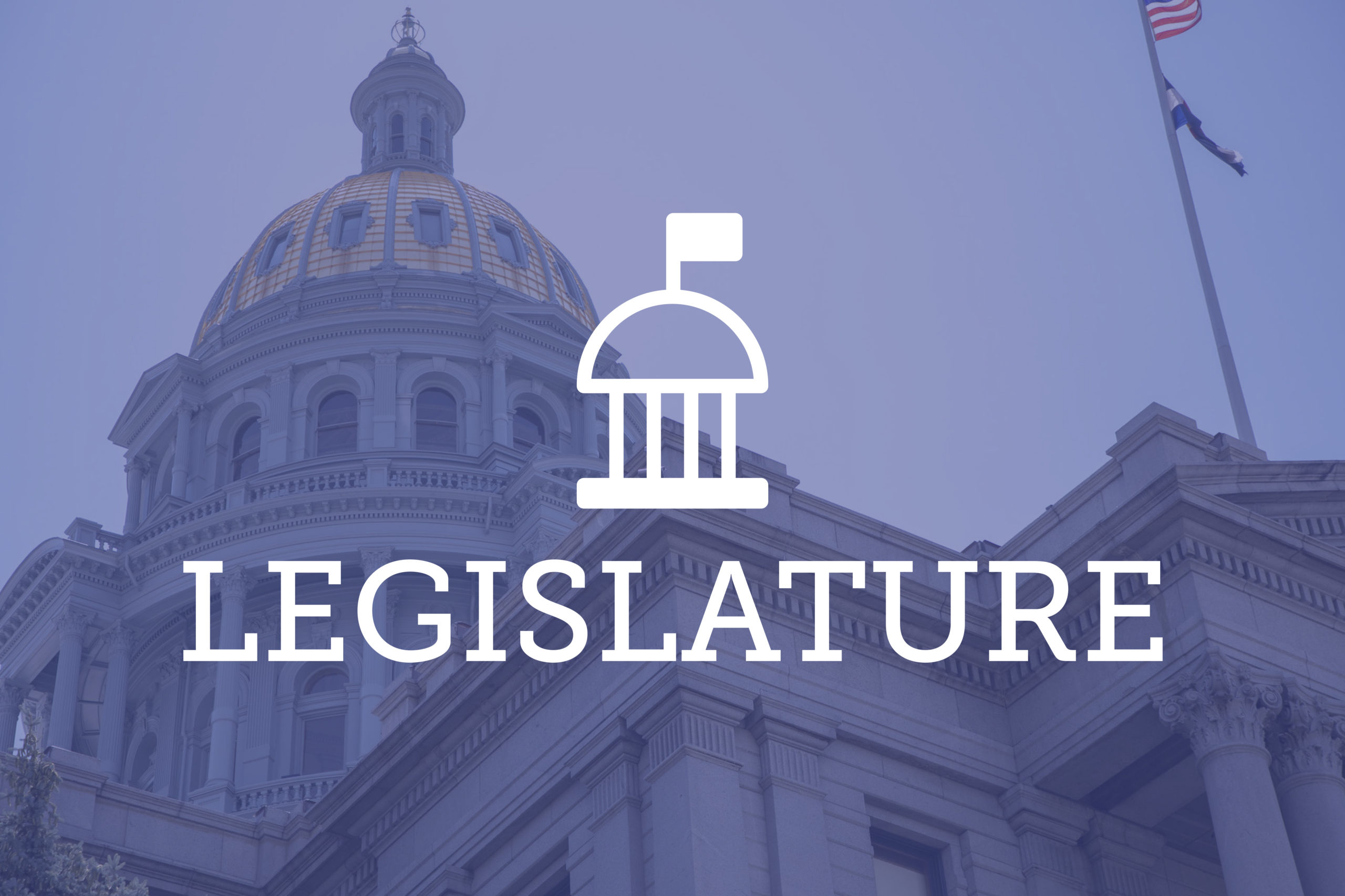 A special committee of the Colorado Legislature met on July 12 to consider changes and improvements to how the Judicial Branch handles judge discipline. 
The eight-member committee is tasked with making recommendations for any statutory or constitutional reforms to the state's Judicial Branch for the 2023 session. Tuesday's meeting was the second of five off-session meetings over the summer to collect input form judges, lawyers, the public and other stakeholders on Colorado's current system of judicial discipline. The committee is part of Senate Bill 22-201, which passed last session, and set aside independent funding to create an Office of Judicial Discipline within the Judicial Branch. 
The committee was created in the wake of criticism around the state's Judicial Branch, which has led to calls for increased transparency in judge discipline proceedings and departmental reforms. 
Representatives from The Judicial Integrity Project, the National Conference of State Legislatures, the National Center for State Courts, scandal investigators, former 10th Judicial District Chief Judge Dennis Maes, lawyers and the public testified before the committee on a range of issues around Colorado's current system for judicial discipline and reporting. 
The committee must provide its requests for bills on judicial discipline by Aug. 17. It invited attorneys, bar associations and others with input on the current process to submit written comments by Aug. 1 or to sign up to testify at the next committee meeting on Aug. 10.  
Transparency and Independence 
Opening the meeting, Chris Forsyth, an attorney and the executive director of The Judicial Integrity Project, critiqued Colorado's current system. 
In 1966, Colorado switched from an election-based selection of judges to its current commission and gubernatorial appointment system. Forsyth explained that the change was meant to remove politics from the bench and allow judges to focus on courtroom matters. 
"While it is good that judges aren't running in contested elections, to say judges have been completely removed from politics is incorrect," said Forsyth. He said judges play an active role in lobbying for policy through involvement in groups like the Colorado Bar Association, the Colorado Judicial Institute and the Institute for the Advancement of the American Legal System. While voters have the chance to reappoint judges, he said, without more transparency around judicial misconduct proceedings, they aren't able to make a fully informed vote. 
The other commissions that make up Colorado's judicial system suffer from a lack of communication and public transparency, according to Forsyth. "The system is dysfunctional," he said. "The commissions do not work together. There are walls between all of them and the public. If a judge is actually disciplined, it most often is not public because judicial discipline proceedings are confidential." 
Michael Hartman, a policy associate at the National Conference of State Legislatures, explained the latest data, from 2007, shows Colorado is one of 15 states that keeps judicial discipline proceedings confidential. Transparency can be a key factor in strengthening public confidence in the courts which in turn leads to better court outcomes around factors like reoffense rates, Hartman said. "The general rule of thumb is that people are more willing to accept loss in court if they feel the process was fair." 
He explained that legal scholars tend to advocate for more open and transparent judicial discipline hearings to increase public confidence in the courts. "Keeping judicial disciplinary proceedings private runs the risk of signaling to the public that judges are benefiting from special treatment, particularly by comparison with criminal defendant parties to civil litigation," said Hartman. "The harm to a judge's reputation deriving from an as yet unproven misconduct claim is surely no less than the harm to a defendant indicted or an as yet unproven crime." Colorado will need to balance the interests of both the public and the judiciary, he added, to decide if judicial confidentiality proceedings need to change. 
Defining Lines
When does a judge cross the line into misconduct? Lawmakers asked that question of Maes, who on top of his role in the 10th Judicial District, previously served on the Colorado Commission on Judicial Discipline.
In his experience, Maes said, there are multiple categories where someone might have a valid complaint about a judge's conduct. Not all of them warrant going to the Commission on Judicial Discipline, but letting them go unaddressed wouldn't be appropriate. 
Acting unprofessionally is one example he said. Maes told a story about how a clerk who worked with him for 24 years once pulled him aside after they left the courtroom. "We walked off the bench one day, and she says, 'You know your behavior? That's not the way you are, you really kind of stepped over it this time,'" Maes said. "That's the only time she ever told me that… It was a valuable lesson for me… How can we help each other be better human beings and correct something before it becomes a more serious issue?" 
Another issue is a judge's productivity, Maes said. In the 10th Judicial District, when a judge, in his view, didn't put in a full day's work, Maes would speak with them. "I thought it was directly my responsibility to sit down with the judge and say, 'Look, here's what your responsibilities are. You know you don't have carte blanche, just to come and go as you please. You have dockets to control.'"
While both of these examples can be minor, Maes said they could escalate. "Where do we get into a judge's behavior that I might bring them in and say, I think we need to take a look at this as opposed to now you're committing judicial misconduct reappointment."
Tracy Ashmore, an attorney at a Denver firm, voiced concern over delayed dockets during public testimony. While Colorado has laws holding judges to make a ruling within 90-days of a court adjournment, Ashmore said that doesn't always happen and there aren't penalties when cases drag on. "The disciplinary rule calls for judges to act with diligence. And it's not more specific than that," said Ashmore. Highlighting her own experience, Ashmore said she had an eviction case that wasn't resolved for 27 months after a two-day hearing finished. She said she was discouraged from reporting the judge in the case. Another case, she said should've been straightforward, took five years to go to trial and the decision was overturned on appeal, adding another three years. "I just think we can do better on the issue of delay," said Ashmore.