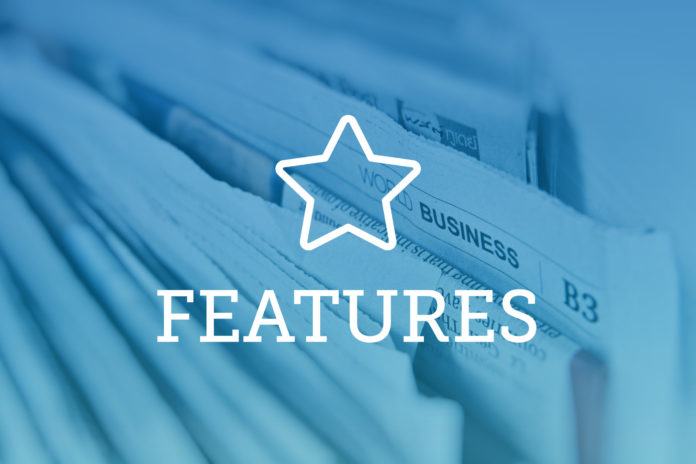 Each year, Super Lawyers recognizes attorneys who are "Rising Stars." To qualify, lawyers must be 40 years or younger or in practice for 10 years or less. It's an exclusive list — no more than 2.5% of the state's lawyers receive the honor each year.
Colorado's Rising Stars include first-time winners and attorneys who have been recognized several years in a row. Law Week talked to attorneys who let us know they made the list to learn about their work, recent career highlights and the big issues facing their practice areas.
Holland & Hart associate Stu Knight was named a Rising Star for the first time in 2022. Knight practices cannabis regulatory and transactional law and helps businesses navigate the complex legal framework that governs the cannabis industry.
Knight, who has been practicing since 2016, said one of his biggest accomplishments in the past year was joining Holland & Hart. "With the depth of expertise and the bench that Holland & Hart has, I'm really able to better serve my clients and grow as a practitioner with them as the cannabis industry becomes more professional and more in need of sophisticated legal services," he said.
Knight is also proud of his work helping two different clients in rural Colorado that were "dealing with really intense issues" at the local level and risked having their licenses revoked. Following a hard fight and some hearings, he was able to save their licenses. "They were really nice people and great clients," he said, "so being able to protect their business and allow them to continue to operate was a real big highlight for me."
According to Knight, the Colorado cannabis market is increasingly saturated when it comes to business location. "One of the hardest things to do right now, if you're looking to come in and apply for a new license in Colorado, is finding a location that meets the local zoning and distance requirements," Knight said. This has been driving more M&A activity compared to just a few years ago, he added, when the industry was focused on new businesses and start-ups.
Juan Obregon also appears on this year's Rising Stars list. The Holland & Hart associate practices employment law, representing employers in discrimination, retaliation and wrongful discharge cases, wage claims and other disputes. He says one of the highlights of the past year was an arbitration hearing over just cause termination. "It was a difficult case," he said, "and it was very satisfying to get a good result for the client."
Colorado is becoming "more and more employee-friendly" due to new laws passed by the state legislature, Obregon said, which is presenting "significant challenges" for clients in terms of implementation and the potential for litigation. He said he and colleagues have been monitoring proposals to amend the Colorado Anti-Discrimination Act this session. They've also been busy counseling clients on the requirements of the state's paid sick leave law, which went into effect for all employers this year.
Before moving to Colorado in 2018, Obregon practiced in Louisiana and was previously recognized by Super Lawyers for his work in that state. "Having practiced in other jurisdictions and just knowing and recognizing how many very gifted lawyers there are in Colorado, particularly in the labor and employment bar, I just feel very fortunate to have been selected," he said of making the 2022 Rising Stars list.
Carrie Johnson, a shareholder at Brownstein Hyatt Farber Schreck, was named a Rising Star for the eighth year in a row. The commercial litigator focuses her practice on shareholder ownership disputes, particularly within privately held companies.
Johnson says a lot of her biggest victories happen outside of court and behind closed doors. "Despite being a litigator, my real value proposition for my clients is helping them navigate really hard problems within their business and to negotiate settlements before a case is ever filed," she said, adding that in the past year, she's had some "really good successes helping people come out of the pandemic on the other side."
Johnson said that in her fiduciary duty and fraud litigation practice, she has seen a recent trend of shareholders and customers putting pressure on businesses to use environmental, social and governance factors, or ESG, in their decision making. 
Historically, fiduciary duties have been viewed through the lens of maximizing shareholder value, she said, but now there's a shift toward shareholders demanding not just maximum value but also for a company's business practices to positively affect the world. And if businesses fall short on their environmental or social justice commitments, shareholders are increasingly willing to sue, or at least threaten it.
Johnson said she's always impressed by the local lawyers that make the Super Lawyers and Rising Stars lists each year. "It's an honor to be listed among a lot of really incredible attorneys," she said.
Kevin Walsh, also a Brownstein shareholder, agreed with that sentiment. "I think what makes me feel most proud about [being named a Rising Star] is looking at the names of other people at my firm who were also given that distinction and other lawyers across the bar in Colorado, and it is an honor to be listed among those people," said Walsh, who has made the list every year since 2018.
Walsh represents real estate developer clients throughout the life cycle of their projects, from property acquisition and due diligence through construction, maintenance and repairs. About half of his clients are in Colorado, primarily the Front Range, and the rest are spread around the country.
According to Walsh, one of his highlights of the past year was representing a client in Aspen whose property was being foreclosed on without her knowledge. Walsh and his colleagues managed to get the case dismissed due to lack of service of process. "Those are my favorite achievements in general — something where you achieve something that was really not considered feasible at the outset and just delivering a result for the client that exceeds their expectations," Walsh said.
Walsh, who has been practicing for more than 12 years, said one of the biggest issues in real estate and construction right now is the fluctuation in material prices. Manufacturers and suppliers of construction materials are dealing with inflation, supply chain issues and commodity spikes, he said, and the resulting price instability has made it hard for contractors to lock in pricing for projects. "All of that is really wreaking havoc on projects and making it very difficult for developers to get a good grip on what the costs of construction are ultimately going to be," Walsh said. In addition to escalating prices, some materials such as roofing supplies, mechanical components and prefabricated metal materials are in short supply, which has led to significant delays, he added.
Butler Snow attorney Dillon Peters has also made the Rising Stars list every year since 2018. Peters is a member of the firm's public finance group, representing governmental entities, municipalities and other parties in public finance transactions and economic development matters.
According to Peters, a highlight of the past year has been serving as bond counsel to the City and County of Denver. He and his team closed a $366 million bond issuance — the city's largest general obligation new money issuance in recent history. The bonds will fund nearly 80 voter-approved projects across Denver, including parks, pools, cultural facilities, shelters, trails and bikeways, sidewalks, transportation safety as well as improved accessibility for people with disabilities.
"This bond issuance will help accelerate the city's economic recovery and move its economy from the rescue to the recovery phase of the COVID-19 pandemic," Peters said in an email, adding that the effects of the pandemic are still being felt in public finance. "Municipalities are continuing to leverage aid dollars and finance sources to implement projects to stimulate their recovery," he said.