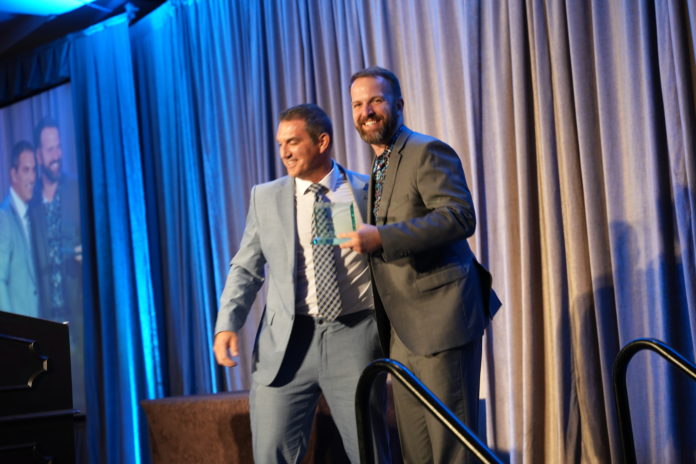 The Colorado Trial Lawyers Association named Keaten v. Main Street Apartments, et al., which resulted in a $10.5 million verdict to a family injured by meth fumes, as its 2021 Case of the Year at its Spring Dinner on Thursday. The CTLA also handed out its 2021 lifetime achievement award, new trial lawyer of the year awards and others. 
The Case of the Year went to Denver attorney Ross Ziev from Help In Colorado – The Law Offices of Ross Ziev, PC for his work in winning a premises liability case verdict in August 2021 on behalf of Kathleen Keaten and her daughter, Delaney Keaten. The Keatens were left with permanent brain damage after their landlord and property manager failed to address their complaints about suspected meth fumes from a nearby apartment, which the mother and daughter inhaled until their neighbors were evicted. 
"What an honor it is to be a voice to the voiceless in society," said Ziev, accepting the award. "I could not have asked for better clients. They documented everything. This case would not have even come off the ground without them." 
The Keatens started to notice a chemical smell in 2017, which they suspected came from their downstairs neighbors. In April 2018, they told apartment management that they were suffering from symptoms including a burning nose and throat, bloody noses, difficulty breathing, dizziness, headaches and difficulty concentrating, which they suspected was the result of exposure to the fumes. The same month, the Keatens' apartment failed a safety inspection for the chemical smell but passed the inspection a month later. 
The downstairs neighbors were evicted in August 2018. Apartment management noticed a strong ammonia smell in the empty apartment, which can be created by methamphetamine production, but didn't take photos during the eviction, straying from management policy. However, the Keatens did take photos, which showed propane tanks, tanks of unidentified gas and other materials that can be used to cook meth being removed during the eviction. The family also recorded phone calls and emails with apartment complex management documenting management was aware of their complaints but didn't take action.
The Keatens moved out of the apartment complex in 2019 but now suffer from permanent brain injuries. Despite a 30-year age difference and different medical histories, the mother and daughter developed the symptoms at the same time while living in the apartment. Arapahoe County District Court Judge Frederick Martinez, who oversaw the case's bench trial, wrote in his order that there was "ample evidence" their symptoms were either aggravated by or didn't exist prior to the exposure.
Every year, the CTLA hands out its Case of the Year award to a single case that corrected injustices, advanced fairness under the law, changed attitudes or provided economic incentives to protect public safety. Two other significant cases were selected as finalists for the award. They included a disability discrimination case brought by a former Weld County employee and a medical malpractice case that prompted the Colorado Supreme Court to throw out a centuries-old common law rule that barred children from recovering childhood medical costs."
"These folks all truly represent what it means to be a trial lawyer and what we do," said CTLA President Jason Jordan. "And that is to effect change, to make a change in people's lives, to make a change in policy and to create a better society for us to live in." 
Ziev was also part of the legal team that took home the 2020 Case of the Year Award for Agazi Abay, et al. v. City of Denver, which resulted in a temporary restraining order limiting the Denver Police Department's use of force against protestors during Black Lives Matters protests in the summer of 2020.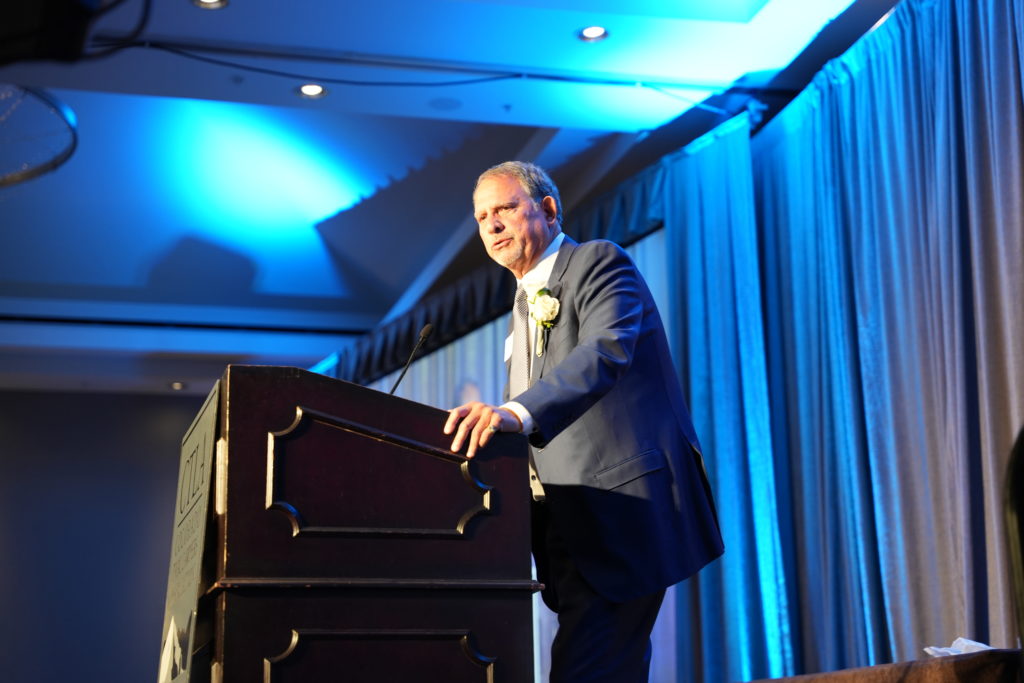 Longtime trial lawyer Michael Burg was recognized at the Spring Dinner with the Kenneth Norman Kripke Lifetime Achievement Award. Burg, one of the founding shareholders at Burg Simpson Eldredge Hersh & Jardine, has made a name for himself representing consumers against large companies including banking giant UBS, rating agency Moody's, birth control brands Ortho Evra and Yaz/Yasmin and many more. He's picked up plenty of accolades during his nearly 50-year career, including as one of Law Week Colorado's Lawyers of the Decade for 2000-2010, one of the Top 50 Trial Attorneys in America by the Legal 50, the Clarence Darrow Award, the American Association for Justice's Heavy Lifting Award and Temple Law School's Trial Lawyer Hall of Fame. 
Reflecting on the award, Burg said he's honored to stand shoulder to shoulder with past recipients. He added that representing plaintiffs, "people who are the underdogs, people who don't have a shot in this country without all the work we do," is a passion for him and is what makes him love being a trial lawyer. 
While he's most known for high profile cases, Burg added that he handles cases like slip and falls as well as underinsured/uninsured motorist cases. "Those people need my help also," said Burg at the CTLA dinner. 
Burg explained that he was fired from his first law firm job after only two months. He struggled to get hired by any other firm in Denver after that, which eventually led him to found Burg Simpson which has since grown to more than 70 attorneys in seven states. 
"[To] those of you who are just starting out, I have no magic dust," Burg said, explaining that he fought hard to build his legal career despite challenges. "What I'm telling you is don't ever give up, fight through. You can make a difference, all of you," he added. Burg encouraged CTLA members to become active on judicial nominating commissions, both at the federal and state level. "We have to inspire the public," Burg said. "When we have a judiciary that has such a low esteem in the public, we need to do something about that."
The Spring Dinner recognized Ben Lebsack from Lowrey Parady Lebsack and Amanda Francis Owen from Francis Owen LLC with the New Trial Lawyer of the Year Award, which goes to CTLA members within the first 10 years of their practice who have shown the skills, dedication and ethics of the CTLA mission. 
Nicole Peterson, a senior paralegal at Levin Sitcoff Waneka PC, received the inaugural Legal Staff of the Year Award. Holly Bennett received the Outstanding Service to CTLA Award and Mari Newman, Denise Maes and Rebecca Wallace received the Access to Justice Award for their work to help pass Colorado's police reform bill, Senate Bill 217, in 2020.