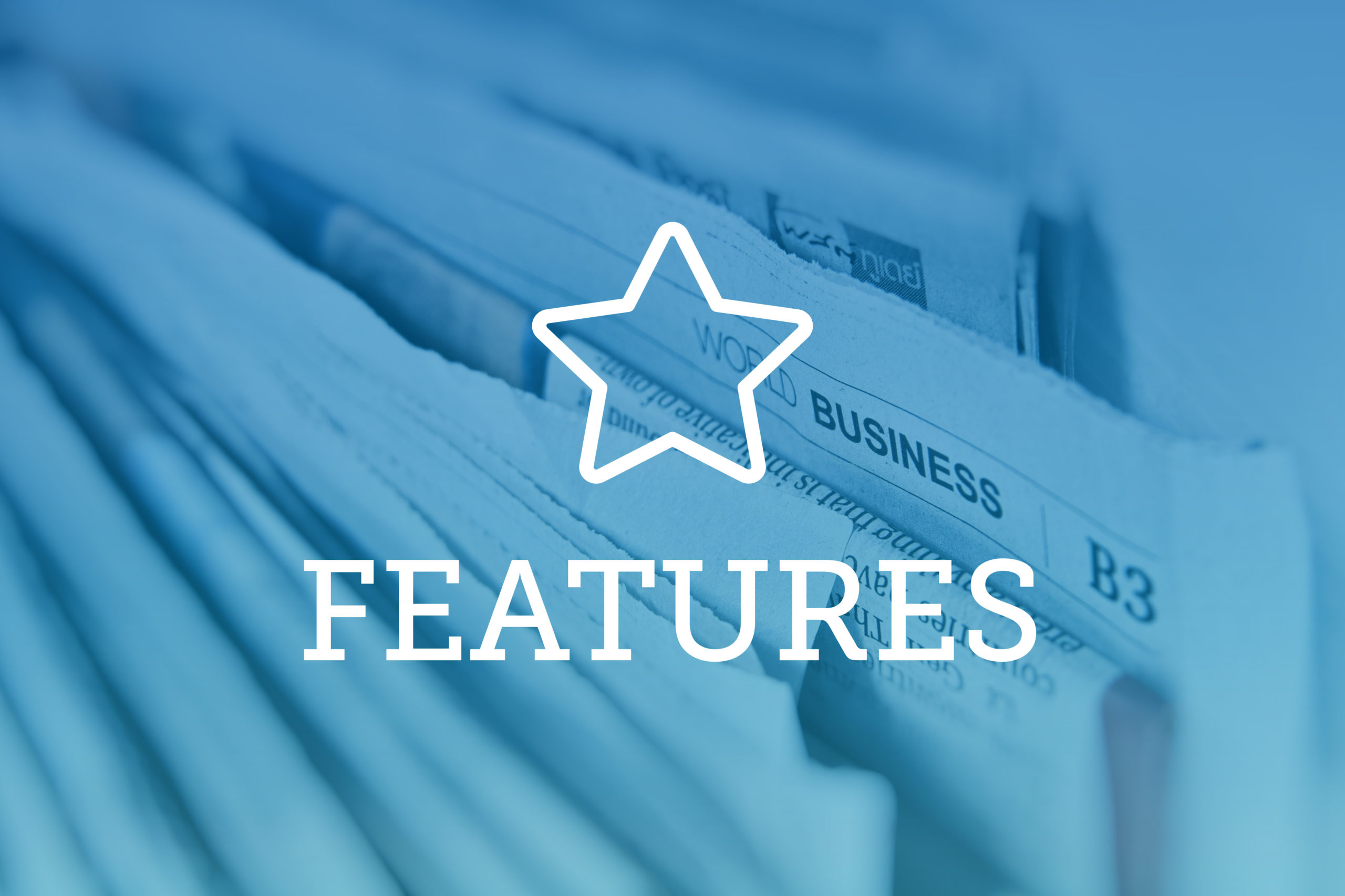 With the enactment of the 2018 Farm Bill, the waiting game began for the federal government's rules on hemp commerce.
In the meantime, hemp-derived products including cannabidiol, or CBD, occupy a landscape that's both legally murky and economically lush.
Hemp is by far the highest-profile aspect of the $867 billion Farm Bill that President Donald Trump signed into law Dec. 20. Prior to last year's Farm Bill, the federal government limited hemp cultivation to pilot projects that the states could pursue. But by removing hemp-derived products from the list of Schedule 1 drugs under the Controlled Substances Act, the bill made CBD a legitimate cash cow.
The CBD market alone could grow to $16 billion over the next six years, according to a February report by Cowen, a market research firm. As one would expect, Colorado's existing cannabis market and cultivation system puts it ahead of the curve. More than a quarter of all U.S. acreage devoted to growing hemp is in Colorado, according to Vote Hemp's U.S. Hemp Crop Report. 
The 2018 Farm Bill was a "fantastic" development for hemp cultivators and processors, said cannabis law-focused attorney Marshall Custer, a partner at Husch Blackwell's Denver office. "From my standpoint and what I hear from my clients, it's nothing but positive news."
The Farm Bill removed the cloud surrounding whether selling hemp products was per se illegal under federal law. But it directed federal agencies like the Department of Agriculture and the Food and Drug Administration to regulate the commodity. It remains unclear exactly how strictly the USDA and FDA, as well as individual states, will regulate hemp, Custer said.
THC: Meeting the Threshold
The Farm Bill defines hemp as a cannabis sativa-derived product with a limt for THC, the psychoactive component of marijuana, of no more than 0.3%. The limit is the same under Colorado state law. 
Any product cultivated as hemp that still manages to test at above 0.3% THC would be considered marijuana under federal law, so even now, dealing in hemp across state lines isn't without its risks of legal exposure.
"The biggest thing from a legal perspective … is that 0.3% threshold," Custer said. He added that it can be tricky to ensure all processed hemp product stays under the legal ceiling, and that can lead to trouble when it gets transported across states where marijuana remains illegal.
In January, four men were arrested in Oklahoma for transporting what they insisted was 18,000 pounds of hemp. Some samples of the shipment tested over 0.3% THC, according to a Tulsa-area Fox News report. 
The legal risks as well as the uncertainty surrounding future hemp regulations might persuade companies that might only dabble in CBD — perhaps by producing CBD-infused versions of their food or drink products — to take the wait-and-see approach.
If you're a traditional food or beverage company that's interested in using CBD in an otherwise traditional product, Custer said, "you're conservative enough that you're sitting there saying, 'I don't want to mess with that yet.'" Companies for whom industrial hemp and CBD make up a large part of their product line, on the other hand, will have a greater appetite for risk, he added.
Garrett Graff, a Denver-based senior attorney at the cannabis-focused Hoban Law Group, said controlling for the 0.3% threshold isn't as difficult as it's often made out to be. Technology for reliably isolating out the THC and testing it accurately is improving all the time, he added. 
"On the whole I would say it's very doable," Graff said. "You wouldn't see a lot of companies out there [selling hemp products] if it weren't."
USDA: Awaiting the Rules
The Farm Bill charged the USDA with overseeing the commodity. It also opened the door for states to establish their own framework to regulate hemp cultivation, provided the USDA approves it. States that don't submit a regulatory plan for hemp would just be subject to whatever regulations the USDA eventually develops.
Colorado is preparing its own hemp plan. But Kentucky seized attention in December by delivering a plan to the USDA the day the Farm Bill was signed. The USDA plans to finalize industrial hemp regulations by the end of 2019, and it isn't expected to make a decision on Kentucky's or any other state's proposals prior to that, Graff said.
In the meantime, state legislatures are trying to catch up with the Farm Bill by amending their hemp policies to be consistent with it, and previously hemp-legal states like Colorado have less catching up to do than the others. 
Senate Bill 22, which is currently moving through the Colorado General Assembly, would align Colorado's hemp regulations with federal requirements. It would also authorize the state's Commissioner of Agriculture to submit Colorado's hemp management plan to the USDA.
The Senate Agriculture & Natural Resources Committee approved the bipartisan bill April 4 and sent it to the Appropriations Committee. SB 22 is mostly "cleanup language" as Colorado transitions from a pilot program for hemp to a new state plan, according to Graff.
FDA: Just a Warning?
While CBD oils, supplements and other products enter the market at a frenetic pace, the FDA has been watching to make sure companies aren't promoting those products in ways that violate the Federal Food, Drug and Cosmetic Act and put consumers' health and safety at risk. The FDA's own rulemaking process on hemp-derived products will begin in earnest next month when the agency holds a public hearing May 31.
In the meantime, the FDA continues to send a few cannabis companies letters warning them that their products are "unapproved drugs" with unsubstantiated advertising claims in violation of the FD&C Act. 
The agency sent cease-and-desists to a trio of CBD companies March 28. The companies advertised that their CBD-based products could, among other things, treat Alzheimer's disease and diabetes or disease in dogs, according to the FDA's letters.
Graff said that sending out warning letters is a common function for the FDA, and not just in the cannabis space. But the FDA has limited resources and lacks the bandwidth to seek prosecution of a lot of hemp companies it flags for violations, he added — once a company receives a cease-and-desist, it can adjust its messaging "and everyone goes on about their business."
Custer said that receiving a warning letter might carry weightier implications than just a demand to change the product's messaging or labeling. "Now your issue is product liability," he said, as the letters might draw the attention of plaintiffs' attorneys who might contemplate lawsuits associated with the product's claims.
CBD: Merely the Short Game
Regulatory uncertainties aside, the legal hemp market appears divided into two main buckets — the short term and the long term.
"Everyone's focused on CBD because that's where everyone's making their money," Custer said. But the real reward is in the long game of industrial hemp, he added.
"Industrial hemp is such a massive industrial crop," he said. "It's going to open up a world of opportunity beyond CBD." 
But for industrial hemp to be harvested on the scale of competing commodities like cotton, it would require a lot of new agricultural infrastructure. And much of the investment in that infrastructure won't come before the FDA and USDA lay out their hemp regulations. 
The eventual federal and state regulations will provide greater certainty for hemp and CBD companies, but with greater certainty comes stricter limitations. 
The regulatory gray area allows companies "a little bit greater latitude" in what they can do with hemp in the meantime, Graff said. "Embrace the uncertainty right now." 
— Doug Chartier