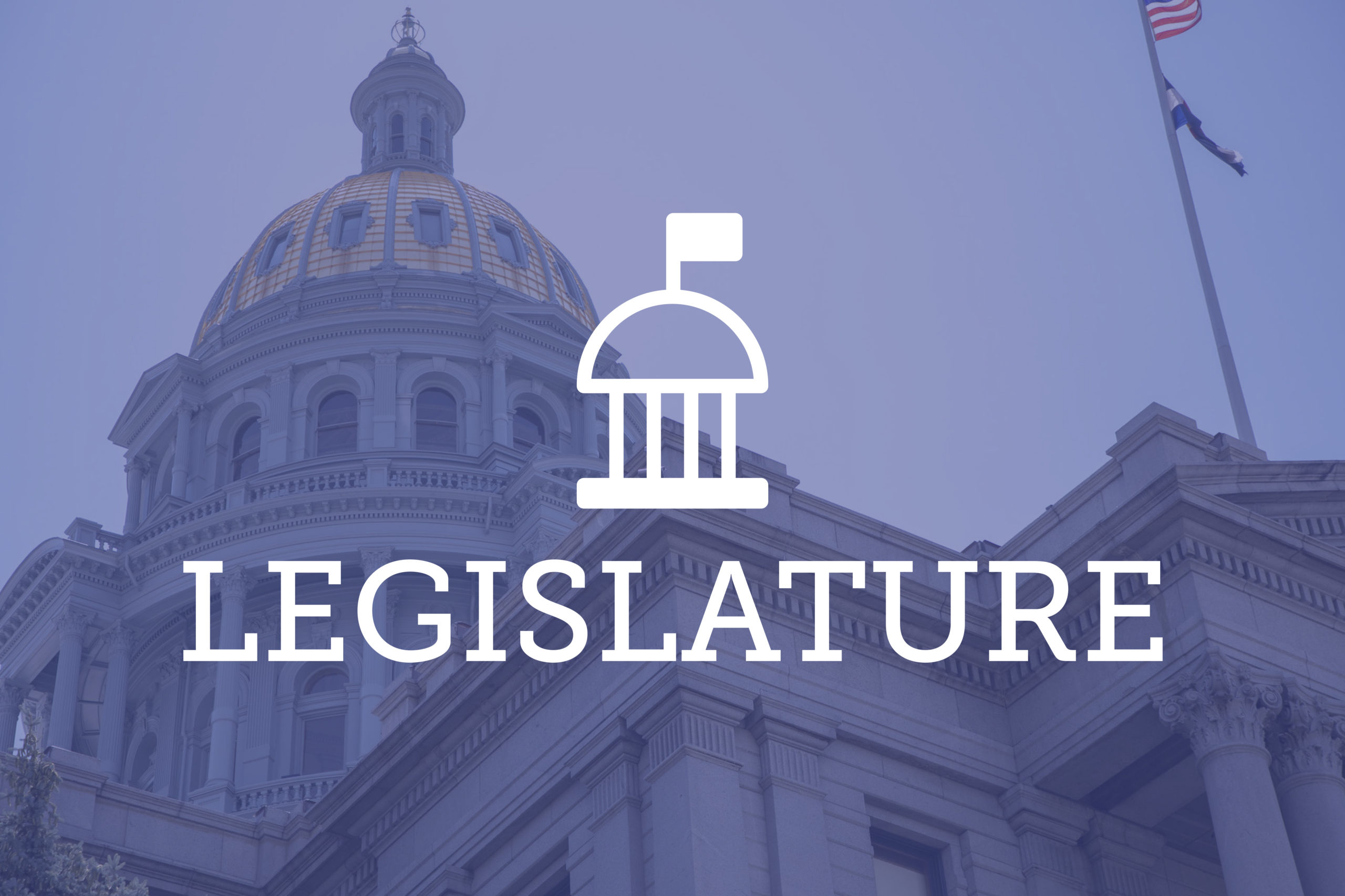 A bipartisan bill aimed at addressing Colorado's fentanyl crisis passed its first committee vote on April 13 with amendments to impose harsher penalties for possession of the powerful opioid.
The question of fentanyl possession — specifically, how much of the drug should be required for a felony charge — was the "elephant in the room," said Rep. Kerry Tipper during a 13-hour House Judiciary Committee hearing over House Bill 22-1326 on Tuesday.
The version of the bill that was introduced aimed to make unlawful possession of more than four grams of a compound containing fentanyl a felony, and four grams or less would be a misdemeanor. Those drug amounts are in line with a 2019 law that raised the felony possession limit for most controlled substances, including fentanyl, to more than four grams.
But a lethal dose of pure fentanyl, a synthetic opioid 50 times stronger than heroin, could be two or three milligrams. Given how deadly even small amounts of the drug are, law enforcement agencies pushed lawmakers to slash the felony amount to zero.
"Law enforcement agencies across the great state of Colorado stand firm in our call for a strong zero tolerance policy against possession of this poison," said Basalt Chief of Police Greg Knott during Tuesday's hearing. "Fentanyl is inflicting unprecedented tragedies and deaths across our state. A reversal of the legislation passed in 2019 is an answer to assuring interruption of this disastrous path that we are currently on. Felony possession for fentanyl in any amount is what we're requesting."
The push to lower the felony amount raised alarm among specialists who treat substance abuse and criminal justice reform advocates. Fentanyl has been found in everything from cocaine to counterfeit prescription pills. Several people testified about losing loved ones who took what they thought was Percocet or Xanax but was laced with fentanyl. Lowering the threshold for felony possession would effectively undo the 2019 law for anyone who possesses four grams of anything containing even trace amounts of fentanyl.
"Ramping up penalties for fentanyl possession takes us back to a frightening time, not that long ago, when we filled our prisons with citizens, especially persons of color, for the purpose of fighting the war on drugs," said Dr. Bryon Adinoff, an addiction psychiatrist and faculty member at the University of Colorado School of Medicine, testifying on behalf of the Colorado Psychiatric Society during the hearing. "It didn't work, and Colorado has admirably taken several steps back from these damaging laws that did little to nothing to affect individual drug use." He added that the CPS would oppose the bill if amendments were added to lower or remove the felony threshold.
A half dozen amendments were brought forward as debate continued for three hours on Wednesday. An amendment brought by Rep. Terri Carver to lower the felony amount to zero failed in a 5-6 vote. But the committee voted 7-4 in favor of an amendment making it a level 4 felony to "knowingly" possess one gram of fentanyl or a compound containing fentanyl. The committee passed a separate amendment making it a higher-level felony to possess a compound containing more than 60% fentanyl.
Tuesday's hearing included heart-wrenching testimony from Coloradans whose family members died due to fentanyl as well as people who have struggled with fentanyl addiction and other substance abuse. Many of the family members and former users said they wanted to see the felony possession amounts lowered, while others were skeptical that harsher penalties would deter use.
"We don't want to see these casual users charged with a felony. Our heart is really for them to get help, to get them off their addiction. It's not to put them behind bars for some bad choices," said Matt Riviere, whose two sons died in July 2021 after taking a counterfeit Oxycodone containing fentanyl. But he said that "four grams is way too much for personal possession" and urged the committee to lower the felony limits.
Rachel Compton told the committee that she was "almost another statistic of fentanyl poisoning" after taking what she thought was the painkiller Percocet. She said she began overdosing quickly after taking it and only survived because she was treated with the overdose treatment naloxone. When asked whether the potential of felony versus misdemeanor incarceration would have dissuaded her from taking the pill, Compton said "it's hard to say."
"In my active addiction, I broke plenty of laws," Compton said. "And the only reason I didn't get incarcerated is because I was lucky enough not to get caught."
"Making something a felony or making drug use have consequences in the court system does nothing to decrease overdose deaths," said Lisa Raville, executive director of the Harm Reduction Action Center, which provides services to users of injectable drugs in Denver. "It also does nothing to decrease the unpredictable drug supply."
Rep. Rod Bockenfeld asked criminal justice reform advocate Elisabeth Epps, founder of the Colorado Freedom Fund, a non-profit that pays bail for people in jail, whether she thought there was a correlation in the spike in fentanyl deaths in the past couple of years and the 2019 legislation lowering penalties for drug possession. Epps, a 2022 candidate for the Colorado House of Representatives, rejected the idea.
"I wonder if we could consider what else has happened in Colorado since 2019? What other societal factors hit hard at the end of 2019, beginning of 2020?" Epps said, pointing to the coronavirus pandemic and mass job loss as other factors that contributed to the worsening opioid death toll.
Raville also took up the question, adding that the entire country is in an overdose crisis, not just Colorado. "Fentanyl came to the East Coast in 2014. We were never too cute to think it wouldn't come to Colorado. It's been in Colorado since 2018," she said, adding that while the defelonization bill passed in 2019, it didn't go into effect until 2020. Raville said the existing drug crisis, the pandemic and increased social isolation resulting in people doing drugs alone, which raises the risk of overdose, created a "perfect trifecta" leading to growing overdose numbers. According to media reports, the number of fentanyl deaths has been growing faster in Colorado than in almost every other state.
HB22-1326 still has a long way to go before it becomes law. Its next stop is the House Appropriations Committee, but a hearing has yet to be scheduled. While the "elephant in the room" of felonizing fentanyl possession loomed large at this week's hearings, the bill also contains less controversial provisions. Among them are proposed drug education and prevention campaigns, funding for substance abuse and harm reduction programs and providing naloxone and opioid detection tests to the community.
The bill was one of the most anticipated of the session for criminal law attorneys, with the state's district attorneys making it one of their top priorities while defense lawyers were wary of the possibility of harsher penalties. HB22-1326's prime sponsors are Speaker of the House Alec Garnett and Sen. Brittany Pettersen, both Democrats, and Republicans Rep. Mike Lynch and Sen. John Cooke.