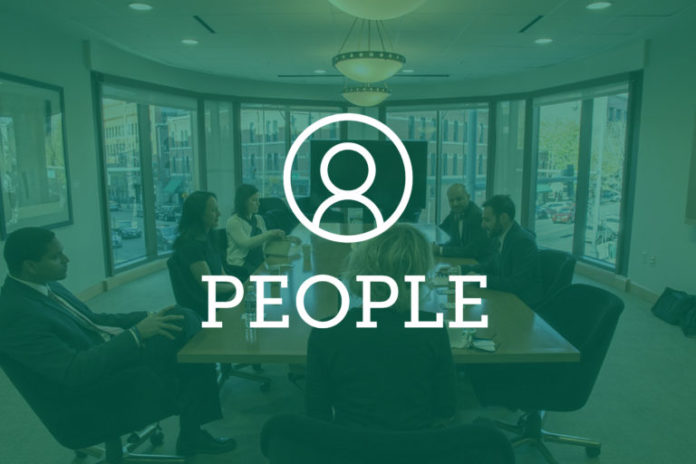 Have an announcement for Law Week Colorado's people section? Let us know. 
Law Firm Updates
National firm Faegre Drinker Biddle & Reath announced on April 6 that Denver partner Heather Perkins was reelected for another four-year term as a member on the firm's board. Perkins was reelected by a vote of Faegre Drinker's partners and, effective April 1, she and three other recently elected members will continue to work with the other board members in setting the firm's policies and strategy. At Faegre Drinker, Perkins is a first-chair trial lawyer who litigates complex commercial and product liability disputes. 
On April 11, Rocky Mountain region firm Holland & Hart announced Andrew Lillie joined the firm's Denver office. Lillie is a litigation and regulatory partner and will handle a range of matters involving energy and natural resources, other industries and a variety of business disputes centered on contract and tort claims. The University of Denver Sturm College of Law graduate comes to Holland & Hart from Hogan Lovells' Denver office where he led the litigation team. 
The Judiciary 
The First Judicial District Nominating Commission announced three finalists on April 13 for an upcoming vacancy on the Jefferson County Court. The opening will be created on May 31 by the retirement of Judge Harold Sargent. The finalists for the position are Arnold Hanuman, Graham Peper and Christopher Rhamey, all from Arvada. Gov. Jared Polis must appoint the position by April 28. 
On April 18, the Colorado State Judicial Department announced an upcoming vacancy on the Arapahoe County Court in the 18th Judicial District. The position will be created on July 1 by the resignation of Judge Anne Ollada. Applications are due by May 2 for consideration. 
The Colorado Supreme Court announced on April 12 that 17th Judicial District Magistrate Bryon Large will take over as the state's presiding disciplinary judge. Large takes over the attorney discipline, disability, unauthorized practice of law and bar admission docket from PDJ William Lucero who is retiring on May 31. 
Kudos
Davis Graham & Stubbs LLP announced on April 14 that associate Nick Peppler joined the SungateKids board of directors. SungateKids is a Colorado-based nonprofit that supports children who are the victims of abuse, connects the victims and their families with resources and offers abuse prevention education. 
On April 14, national firm Ballard Spahr LLP announced its Denver office managing partner Damon Barry was recognized by the University of Nebraska College of Law with the Distinguished Alumnus Award. The award is given to University of Nebraska College of Law graduates who have "made outstanding contributions to the legal profession by supporting the community through hard work and diligence, selflessly paving the way for future leaders." At Ballard Spahr, Barry works in the firm's business and transactions department and advises and represents both buyers and sellers in mergers and acquisitions, recapitalizations and sophisticated commercial transactions. He is also a member of the firm's expanded board. 
Odds & Ends
On April 12, the Colorado State Judicial Department announced an upcoming presentation on legal matters around evictions. The April 28 presentation will be held in Alamosa from noon to 3 p.m. and will cover the legal process landlords must follow in an eviction, with a panel of attorneys, judges, law enforcement and court staff discussion. Registration is due by April 22. Contact Kaylene Guymon at [email protected] for more details.