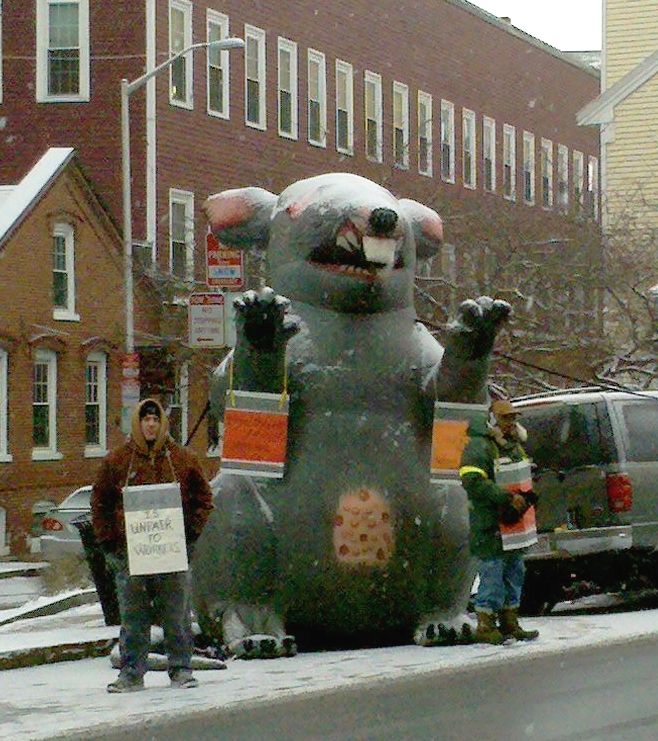 There are some new faces at the National Labor Relations Board and employers have reason to be nervous.
"I quote the chorus of the wonderful theme song from the fantastic TV show 'Justified,' and it is: 'I see them long, hard times to come,'" said Ballard Spahr attorney Steven Suflas. "For management, this is going to be a very difficult period at the NLRB."
Longtime union lawyer David Prouty was sworn in as a member of the board on Aug. 28, cementing a pro-union Democratic majority at the NLRB for the first time since 2017. Prouty and another labor advocate, Gwynne Wilcox, were confirmed by the Senate on July 28. Wilcox's term began Aug. 4. They join another Democrat, Lauren McFerran, who now serves as chair of the five-person board. 
In July, Jennifer Abruzzo was sworn in as NLRB General Counsel. She rejoined the board, where she previously served as acting general counsel and deputy general counsel, following a stint at Communications Workers of America. "I think she's going to be one of the most aggressive general counsels we've seen in decades," said Mark Nelson, shareholder at Polsinelli, who has known Abruzzo for more than a decade through her previous work at the board.
On Aug. 12, Abruzzo issued a memo to the agency's regional directors outlining cases and issues she plans to examine in her role as the board's top prosecutor. While it's not unusual for an incoming general counsel to issue such a memo, many attorneys were struck by the scope of the cases and topics cited in the 10-page document.
Sherman & Howard member Patrick Scully called the memo "astounding in its breadth." "I think that is a signal that General Counsel Abruzzo is going to be very busy finding cases to overturn a lot of decisions and perhaps even look at some longer-standing decisions of the board," he said.
By the Handbook
One thing to expect from the NLRB in the coming months and years is closer scrutiny of employer policies and handbook rules that could be interpreted as having a chilling effect on employees' rights under Section 7 of the National Labor Relations Act. Section 7 gives employees the right to self-organize, join labor organizations, bargain collectively and engage in other concerted activity to address their pay, hours and other work conditions.
"The issue here is whether the board can establish a violation basically on the basis of the [handbook or policy] itself, arguing even just that a hypothetical employee might read it as chilling," said Bill Berger of L2S Legal in an email. "That gives unions big leverage in a variety of ways." When unions have any kind of dispute with a company, they can "scour the handbook and policies looking for loose, confusing or even overly broad language" that could have a chilling effect and then file a charge based on the policy on paper, he said.
The immediate concern for employers, according to Scully, "is nothing more than an inconvenience of redrafting rules and trying to figure out how to make your handbook read lawfully." But "the very real impact," he added, will be on rules involving issues such as confidentiality, which could affect an employer's ability to maintain confidentiality during an investigation. 
"I would definitely make sure that you're doing your best to be in compliance, as much as you can, to try to avoid the experience of interaction with the NLRB at any level." – Patrick Scully, Sherman & Howard member
Suflas echoed those concerns. He pointed to the NLRB's 2015 decision in Banner Estrella Medical Center, which greatly limited employer policies that restrict discussion of workplace investigations. Under that decision, Suflas said, if a woman reported she was sexually harassed by five men in her department, and the men were "cooking up their story" to tell the investigator, that could be protected under the NLRA. Banner Estrella was overturned in late 2019, but the attorneys predicted a reversion to Obama-era law.   
Other handbook rules and policies that could be under the microscope include rules banning photographs and video in the workplace. Employers might also find it harder to defend policies prohibiting employees from speaking to the media about workplace issues. "I could see the Biden board saying employees have an unfettered right to say anything they want about the workplace, with probably the only exception being they cannot make statements that are critical of the employers' work product," Nelson said. 
Outbursts, Gripes and Property Rights
In last year's General Motors and Charles Robinson decision, the Trump NLRB made it easier for employers to punish employees for abusive language or behavior. Previously, it was difficult for employers to discipline workers who used racial slurs, made threats or swore at managers if the behavior took place in the context of protected concerted activity, and different standards applied depending on the forum or target of the employee's behavior.
Dealing with employee outbursts involving racist, sexist or other speech against protected groups often brought an employer's obligations under the NLRA and anti-discrimination laws in tension with one another. "I think the General Motors decision really righted the ship, if you will, with respect to harmonizing the 1935 National Labor Relations Act with the laws that came after it," Scully said. But Abruzzo's memo listed General Motors as a decision she wants the agency to reexamine, and attorneys said they wouldn't be surprised if it were overruled. 
It's not just egregious or offensive speech that could get more protections. "Look for the Board to argue that low level 'griping,' if you want to call it that, is protected," Berger said. "Somebody doesn't have to stand up and say 'I object!' The Board is going to look for cases where people are just talking about how they don't like this or that, telling the boss they've got a concern, just small day-to-day things that might not seem on their own to be very important at the time." 
During the Trump administration, a handful of NLRB decisions, including UPMC and SEIU and Kroger Mid-Atlantic, restricted non-employee organizers' access to private property, including areas otherwise open to the public. But that, too, could be undone. "I think the general counsel's design is going to be to turn back the clock on the rights of employers to exclude third parties, including union organizers, from their own property and shared space," Scully said.
There could also be a shift when it comes to employers' ability to restrict the use of work email to engage in protected activity. In its precedent-setting 2014 decision in Purple Communications, the NLRB gave employees the right to use employer email systems to communicate about union organizing and other protected activity during non-work hours. The Trump board overturned that decision in late 2019 but, Nelson said, "I think it will come back bigger and more restrictive than ever."
"We've all been arguing this forever, and we finally got clarity in most cases that employees don't need access to company email," Berger said. "But now General Counsel Abruzzo has said her office will look to cut back on that." 
"This is a head scratcher, frankly," he added, "because the whole point of saying employees don't get access is that everyone is on some kind of personal email account or social media account, there's no need to use the company's." 
'An Employer Loses Scenario'
Other areas to watch include the question of whether to extend Weingarten rights to non-union employees. Weingarten rights give employees in a unionized workplace the right to a union representative during meetings that could lead to discipline. The NLRB has gone back and forth on whether non-union workers may request a co-worker representative, but for the past 17 years, the answer has been "no."
Nelson said he also expects to see a rise in "micro-units," which gained traction during the Obama years and allow unions to organize a subset of workers. Examples include bargaining units consisting of only cosmetics salespeople or only women's shoe salespeople within a department store, rather than all sales associates.
Attorneys also predicted the board will revisit its rules on independent contractors and joint employers. Under the Obama board, there was a restrictive standard for who qualifies as an independent contractor, Nelson said, but it reverted to an easier-to-meet rule during the Trump administration. The Trump NLRB also adopted an employer-friendly test for what constitutes a joint-employer relationship, which narrowed a company's liability for labor law violations committed by franchisees and subcontractors. Employers can expect a shift back in favor of workers when it comes to those rules.
"The Board is going to argue that workers classified as 'independent contractors' are really employees who can organize," Berger said. "This is going to impact gig economy companies, but it's also going to impact any company that is regularly using independent contractors. Companies who use independent contractors need to be talking with a lawyer."
Abruzzo is not the only one eyeing the independent contractor rule. The Protecting the Right to Organize Act, which passed the U.S. House of Representatives in March, would greatly expand the definition of employee to many workers now classified as independent contractors. Few expect the bill to pass the Senate in its current form, but attorneys predicted Democrats will try to pass some pieces of the PRO Act through the budget reconciliation process, and the independent contractor and joint employer provisions could be among them. 
"What this memo means is we're going back to an 'employer loses' scenario. It's going to be very hard for an employer to prevail at the NLRB." – Steven Suflas, Ballard Spahr attorney
The bottom line is that employers can look to the Obama board to see how the pendulum could swing in favor of labor. But don't be surprised if the current board goes even further. After all, Suflas noted, Biden said he would be the "strongest labor president you ever had" during an AFL-CIO Labor Day event in 2020. "He's just living up to a campaign promise," Suflas said.
Suflas said that when he presents on the NLRB at seminars, only two of the Obama-era cases he discusses ended in the employer winning. "During the Trump board, the employer won a lot, but not all the time — not even close to all the time," he said. "What this memo means is we're going back to an 'employer loses' scenario. It's going to be very hard for an employer to prevail at the NLRB."
For 60 years, Suflas said, the substantive law under the NLRA was fairly stable. But that started to change in the 1990s with dramatic reversals in policy from administration to administration. The law "changed radically with the Obama administration," he said, "swung back with Trump, and now we've got the Biden administration looking to move even beyond the contours of what the Obama administration had done." These shifts threaten to make the NLRB "an illegitimate agency," Suflas said, adding that parties will have to look to the courts of appeals for stability.
Scully noted that there has been much more activity at the agency at the regional level in investigations. "There is a sense, I think, at the agency of being much more empowered to try to expand their jurisdiction," he said, adding that cases that might have been dismissed a few years ago are now going up to the Division of Advice for review. And that means high legal costs for employers.
"I would definitely make sure that you're doing your best to be in compliance, as much as you can, to try to avoid the experience of interaction with the NLRB at any level," Scully said.