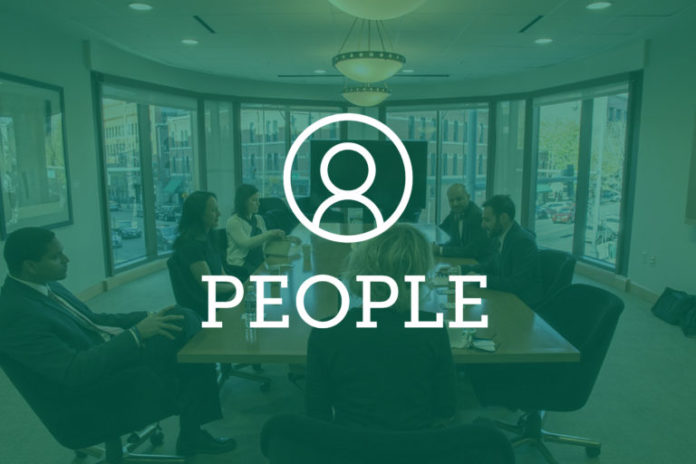 Have an announcement for Law Week Colorado's people section? Let us know. 
Law Firm Updates
Holland & Hart welcomed Mark Gibson to its commercial litigation practice as of counsel in Denver, according to an Aug. 2 announcement. Gibson, a graduate of the University of Colorado School of Law, has a wide range of litigation experience including disputes involving renewable energy projects, insurance, real estate and development disputes and civil rights complaints.
International firm Morrison Foerster on Aug. 4 announced that Kelley Howes, based out of the Denver office, was elected to partner effective July 31. Howes, a Suffolk University School of Law graduate with an MBA from Northwestern University, will also co-chair the firm's investment management group. Howes has been with Morrison Foerster for 10 years and has almost 30 years of experience handling investment management related matters both in private practice and as in-house counsel. 
Judiciary 
The 19th Judicial District Nominating Commission announced three candidates for a Weld County judgeship created by the retirement of Judge Charles Unfug, effective Jan. 10, 2023. The commission selected Sarah Babb of Windsor, Renee Doak of Severance and Havilah Lilly of Firestone. Gov. Jared Polis must appoint the position by Aug. 17. 
The 8th Judicial District Nominating Commission announced three finalists for a Larimer County Court judgeship created by the retirement of Judge Mary Joan Berenato, effective Sept. 17. The nominees are Dina Christiansen of Wellington and Jenny Lopez Filkins and Heather Siegel, both of Fort Collins. Polis must appoint the position by Aug. 13. 
On Aug. 2, Polis appointed Magistrate Judge Kelley Southerland to the 17th Judicial District Court covering Adams and Broomfield Counties. Southerland, a graduate of the University of Denver Sturm College of Law, fills the vacancy created by the retirement of Judge Katherine Delgado, effective Jan. 10, 2023. Since her appointment to magistrate in 2017, her docket has consisted of domestic relations and juvenile matters. 
The 2nd Judicial District Nominating Commission selected six candidates for two available district court judgeships created by the retirements of Judge Brian Whitney and Judge Ross Buchanan, effective Oct. 5 and Jan. 10, 2023, respectively. The nominees are Mark Bailey, Heidi Kutcher, Jon Olafson, Victor Scarpato and Sarah Wallace, all of Denver, and Eang Man of Cheyenne, Wyoming. Polis must appoint the positions by Aug. 18. 
Colorado's U.S. Senators Michael Bennet and John Hickenlooper recommended three people for an upcoming opening on the U.S. District Court for the District of Colorado. In an Aug. 2 letter to Pres. Joe Biden, the senators recommended Denver attorney Sundeep "Rob" Addy with Bartlit Beck LLP and federal Magistrate Judges Kato Crews and Gordon Gallagher to fill in for District Court Judge Raymond Moore who will transition to senior status in 2023. 
Kudos
Melanie Taylor, of counsel at Brownstein Hyatt Farber Schreck, joined Make-A-Wish Colorado's Wishmakers Council — a group of professionals who support the organization's mission of creating life-changing wishes for children with critical illnesses by raising financial support and awareness. Taylor will serve as an ambassador for Make-A-Wish Colorado by supporting and hosting events, making and raising donations, attending monthly meetings to help guide the organization and helping grant wishes to children.
FisherBroyles, an international firm with an office in Denver, announced Law360 Pulse ranked it among the 10 most diverse equity partnership law firms of its size. In the firm, 13.1% of its partners identify as members of minority groups. Fewer than 11% percent of equity partners in the U.S. currently identify as persons of color.
On Aug. 1, the Legal Aid Foundation of Colorado announced the addition of eight new trustees to its board. Patricia Ho of Sheridan Ross in Denver, Josh Mack of Goldman Nicholson Mack in Durango, Stephan Marsh of Burg Simpson in Denver, Qusair Mohamedbhai of Rathod Mohamedbhai in Denver, Kathryn Raffensperger of Crowell & Moring in Denver and Timothy Reynolds of Bryan Cave Leighton Paisner in Denver joined the board. Ryann Peyton and Andrew Peters also joined the board in an ex officio capacity.