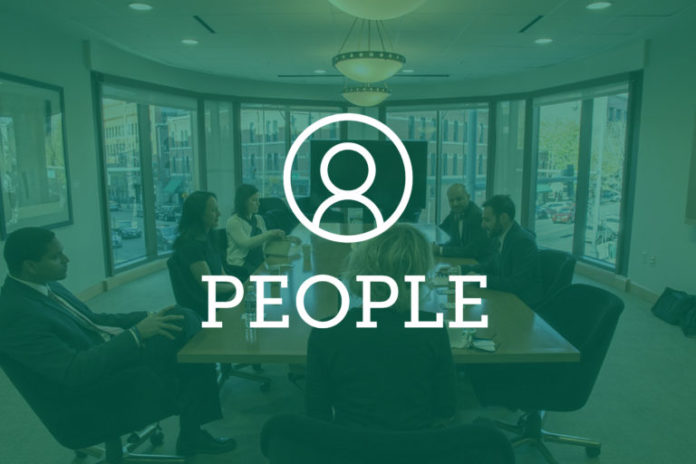 Have an announcement for Law Week Colorado's people section? Let us know. 
Law Firm Updates
National firm Stinson LLP announced a new hire at its Denver office. Mark Bell joined the firm's banking and financial services practice division as a partner, according to a July 7 announcement. Bell, a University of Denver Sturm College of Law graduate, represents banks and other financial institutions in litigation and transactional matters, bringing wide ranging experience representing lenders. He also has a complex real estate and commercial matter practice which includes bankruptcy, restructuring and creditors' rights and general corporate litigation in state and federal courts nationwide. Prior to Stinson, he was a shareholder at Hall Estill's Denver office. 
Judiciary 
The 12th Judicial Nominating District announced plans to meet Aug. 16 to interview and select nominees to fill a county judge vacancy in Costilla County, created by the resignation of Judge Kimberly Wood, effective Jan. 10, 2023. Applications must be submitted by 4 p.m. July 27 while nominations must be received by 4 p.m. July 20. 
The 17th Judicial Nominating District will meet July 20 to interview and select nominees to fill two county judge vacancies for Adams County, created by the resignation of Judge Cindy Dang and the retirement of Judge Byron Howell. Applications are due 4 p.m. July 8 and nominations are closed. 
The Bridges Program, which facilitates collaboration between the criminal justice and mental health systems, announced plans to host a series of meetings this summer and fall to explore a possible expansion of the three-year-old program. Bridges has placed 29 court liaisons throughout Colorado's 22 judicial districts since it was established by the General Assembly.
Maritza Dominguez Braswell, a former deputy attorney general for the state of Colorado, was sworn into office July 6 as Colorado's newest federal magistrate judge. Dominguez Braswell was selected in January and was officially sworn in Wednesday afternoon by Judge Philip Brimmer, the chief judge for the U.S. District Court for the District of Colorado. She will be based out of Colorado Springs and replaces Judge Kathleen Tafoya who retired at the end of January. A formal investiture ceremony will be held at a later date.
Movers & Shakers
Ireland Stapleton Pryor & Pascoe announced July 7 it relocated its Grand Junction office to 461 Main Street. The Colorado commercial firm has offices in Denver and Grand Junction and said the new location will accommodate a growing team to serve clients in the state's west, according to the firm. "The new location puts us in the heart of the city," said Ireland Stapleton Managing Director Erica Tarpey in the announcement, "we are well positioned to serve our growing number of Western Slope clients as well as clients entering the region."