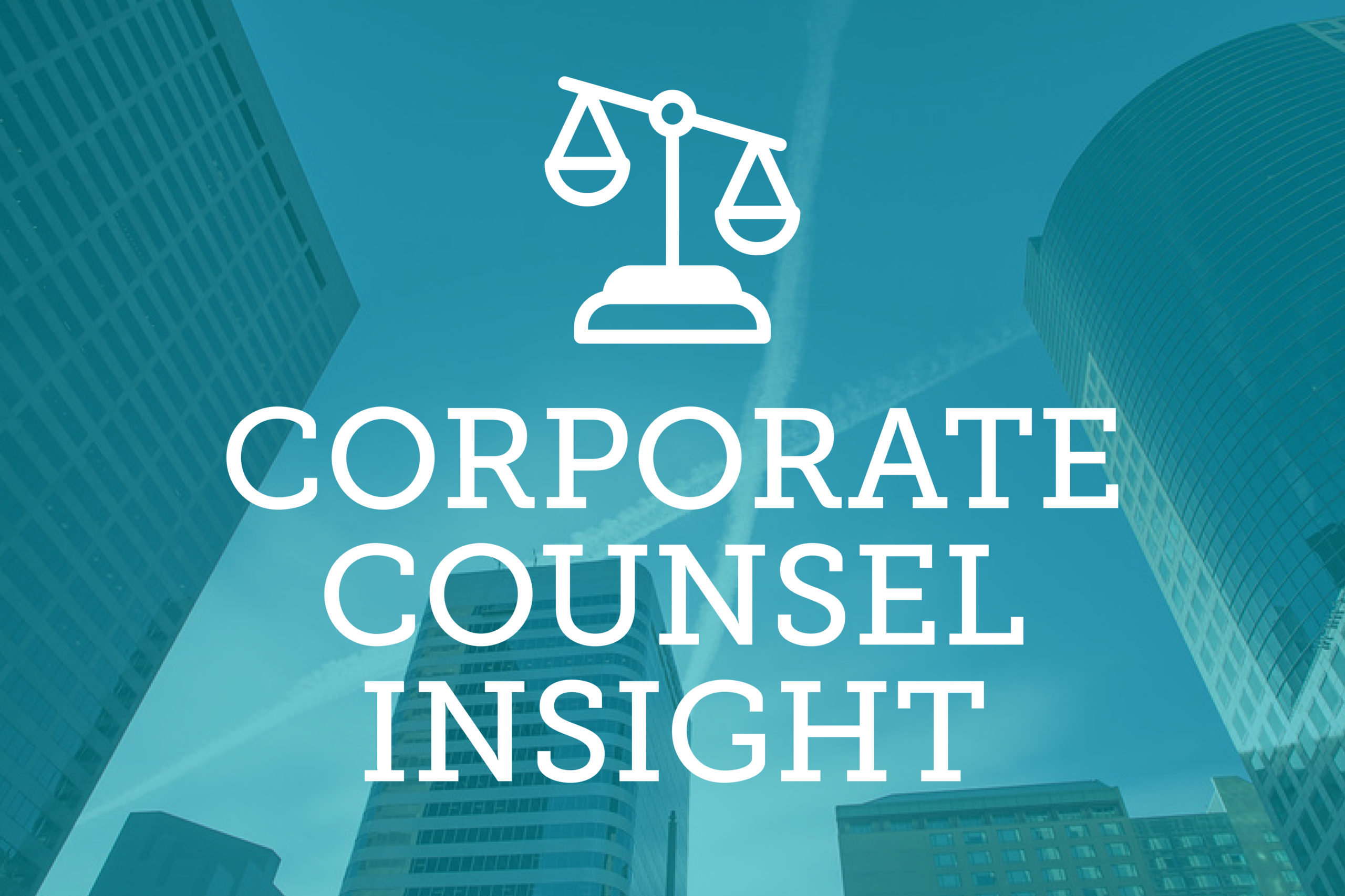 The National Labor Relations Board has reemphasized priorities to overturn a series of cases and address topics its general counsel described as "contrary to our Congressional mandate."
In a March 20 memo to leadership, Jennifer Abruzzo, the current general counsel of NLRB responsible for the investigation and prosecution of unfair labor practice cases and overseeing regional field offices, listed 15 issues still on NLRB's mandatory submission list. 
The latest memo came after Abruzzo in August 2021 issued a 10-page memo of over 50 mandatory submission issues she hoped to reexamine in her four-year term as general counsel. While it's not unusual for NLRB general counsel to send priorities memos as they assume office (Abruzzo was sworn in July 2021), attorneys at the time said the scope and length in the 2021 memo was surprising. 
Abruzzo's latest memo noted that while the board has addressed 46 mandatory submission issues from 2021, she is still prioritizing overturning a handful of NLRB precedents. Like her previous memo and recent NLRB rulings, the list of cases signal a worker- and union-friendly board. 
"Placing these issues before the Board for reconsideration is one of my most important objectives as General Counsel," wrote Abruzzo in the memo. "Without doing so, Board law that undermines workers' statutory rights remains unchallenged, which will continue to detrimentally impact millions of employees throughout the country." 
Here are the 15 issues identified in Abruzzo's latest memo: 
The inherently concerted doctrine:

Set forth in the 2012 NLRB decision

Hoodview Vending Co

., Abruzzo wants the NLRB to re-review the discussion of subjects other than pay that could be considered protected concerted activity. The original ruling concerned conversations around job security, but Abruzzo's memo states other applications of the doctrine could extend to "issues involving employees' health and safety, including insurance coverage; racism; gender or age-based discrimination; and sexual harassment."

Unlawful bribes and employee settlements:

The memo adds cases concerning the application of NLRB's

2020 decision in Shamrock Foods Co.

to the mandatory submission list. That case held an employer's payment of $214,270.30 to a union leader who was illegally fired in exchange for him waiving his right to reinstatement wasn't an unlawful bribe despite the figure being more than 400% of what he would've received in backpay through NLRB litigation. 

Beck fees and lobbying:

Abruzzo is also looking to review cases applying the

2019 United Nurses & Allied Professionals (Kent Hospital)

ruling. NLRB held union money spent on legislative lobbying is not chargeable to an objecting union non-member under the U.S. Supreme Court's 1988 ruling in Communication Workers v. Beck. The ruling also requires unions to provide objecting employees verification that the financial information disclosed to them was independently audited. 

Union anticipatory withdrawal:

Also on the mandatory submission list are cases involving NLRB's 2019 decision in

Johnson Controls, Inc

. that found in cases when a union is facing anticipatory withdrawal of recognition, it can only regain majority status through an NLRB ballot election, not an unfair labor practice proceeding. The case also overruled the 2001 NLRB "last in time rule" created by Levitz Furniture. 

Perfectly clear successor doctrine:

Abruzzo is also interested in cases applying the 2019 NLRB decision in

Ridgewood Health Care Center, Inc.

where the board found a company that bought a unionized company, and then refused to hire the acquired company's workers in order to keep them as a minority and avoid successor bargaining obligations, wasn't obligated to bargain with the union before setting different initial employment terms required of the perfectly clear successor doctrine. The decision narrowed the definition created by the NLRB's 1996 Galloway School Lines ruling that held an employer was a perfectly clear successor if it discriminatorily failed to hire some (not all or most) of the predecessor's employees to avoid bargaining. 

Dynamic status quo:

Also on the list are cases involving 2019's

Pittsburgh Post-Gazette

. In that ruling, NLRB held a newspaper wasn't obligated by statute or contract to continue contribution increases after its collective bargaining agreement with a union expired. The ruling went against, but didn't overturn a 2015 holding, Finley Hospital, that a one-year collective bargaining agreement with pay raises created a statutory "dynamic status quo" that must be maintained after the agreement expired. 

Disability and employee definitions:

Abruzzo is also looking for cases that center on the application of NLRB's 2004 ruling in

Brevard Achievement Center, Inc.

that held employees with severe disabilities working in rehabilitative job training settings aren't considered employees under the National Labor Relations Act and its protections.

Information timelines: The memo also names the 2021 decision in United States Postal Service where a majority of the board found an employer's obligation to provide information on a worker's pre-disciplinary interview to a union didn't kick in until the internal investigation finished, not shortly after the request.
Airport workers and the Railway Labor Act:

The D.C. Circuit Court and NLRB in 2018 found a group of airport bag technicians and jammers are subject to the Railway Labor Act, not NLRA, in

ABM Onsite Services-West

. 

Relocation information:

Abruzzo hopes to take another look at cases subject to an older ruling over relocation. The NLRB in 1987 and

again in 1991

handed down decisions in Dubuque Packing which concerned whether or not an employer's decision to relocate is subject to bargaining. In her memo, Abruzzo specified she's interested in cases around the refusal to offer a union information around a relocation decision. Dubuque also made it on the mandatory submission list of Abruzzo's predecessors when, in

2011

, NLRB general counsel issued a similar memo.  

Recognized unions withdrawal: The memo is also asking for cases that might overturn NLRB's 2007 decision in Shaw's Supermarkets, Inc. In that decision, NLRB held an employer could withdraw union recognition three years through its five-year collective bargaining agreement, despite a contract bar, after the majority of the union's employees filed a decertification petition that was still pending. 
Intermittent strikes:

Abruzzo also seems interested in tailoring definitions of intermittent strikes.

NLRB in 2019 held that a series of four strikes over the course of two years were considered unprotected intermittent strikes since they arose from the same concerns and goals to improve employment terms. The decision,

Wal-Mart Stores

, expanded the definition but Abruzzo's memo, which included the case, means the NLRB might walk back that definition. 

Employment conditions for replacement workers

: The board might also overturn a 1986 decision concerning conditions of employment for workers brought in to replace striking employees. In Service Electric Co., NLRB found an employer, without involvement of a union, can set terms and conditions even when they're better than those offered to workers on strike. 

Make-whole and failure to bargain:

Abruzzo also listed a Nixon administration-era ruling that excluded make-whole remedies in failure to bargain cases. Overruling the 1970 board decision in

Ex-Cell-O Corp

could open much higher possible penalties to parties that fail to bargain. 

Class action waivers: Also on the list is a case over class action waivers for employers. In 2019's Cordua Restaurants, Inc., NLRB held that employers can prevent workers from joining class actions by requiring signature of arbitration agreements with class action and collective action waivers. Employers can threaten or take disciplinary action against employees who don't sign without violating NLRA.