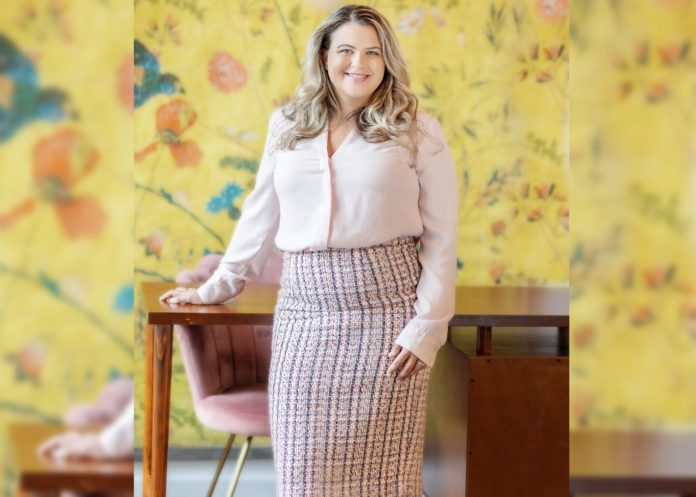 At the beginning of August, Erica White opened the doors of her solo practice Paloma Law, a criminal and immigration defense firm that she hopes will support underrepresented populations in the criminal justice system. 
White moved to Colorado from Los Angeles in 2019 and worked as a district attorney in Denver, Adams and Weld counties. She said the decision to go solo and open her firm came after she became disillusioned with Colorado's criminal justice system and now hopes to make a difference on the other side of the courtroom. 
As a dual citizen of Mexico and the U.S., White also hopes to serve Colorado Spanish-speaking criminal defendants, a population that historically has disparate outcomes in the criminal justice system. White is bilingual and offers legal services in both Spanish and English. 
"I have that ability to kind of translate both cultures and kind of bridge that gap between the prosecution and the defendant," said White. 
White's path to criminal law has personal ties. 
She explained she wanted to become a DA after her mother became a survivor of sexual assault. The Los Angeles County District Attorney's Office prosecuted the case and White recalls that moment solidified her decision to pursue criminal law. She graduated in 2017 from the same law school as the DA who worked on her mother's case, Southwestern Law School in L.A. She worked as a clerk and then a DA at the Los Angeles County District Attorney's Office. 
White said at the Los Angeles County District Attorney's Office she developed an understanding of the collateral consequences criminal charges can have on defendants and their families and observed firsthand how marginalized communities tend to be the most affected by the U.S. justice system. 
She said when working in the office's family violence division, the group of people most frequently charged with child homicide was postpartum, young women of color.
"They were people of color, they were young women, they had limited resources," explained White. "That is something that I really want to pursue out here in terms of research and advocacy … how do we address that underlying issue and prevent those cases from even winding up on the DA's desk?"
In Colorado, White worked for several DA's offices but felt that, especially compared to L.A., the offices didn't encourage or train prosecutors to look at the bigger picture around the criminal justice system. She added that especially in cases involving U.S. citizenship, a criminal charge and sentence can have much harsher impacts than many prosecutors may realize. 
"At the DA's office, I encountered a lot of Spanish-speaking defendants who were culturally unfamiliar with how our system works and what the rules are. They will suffer the harshest collateral consequences to any sentence, any plea of guilty or finding of guilty," said White. "And so I feel like they are just incredibly underrepresented and not really well-informed of their rights when they interact with our system." 
At Paloma Law, White hopes to make a difference by providing affordable legal services to members of marginalized communities. Her services include every step of criminal defense cases, from bonds all the way to jury trials, as well as working with clients pursuing U.S. citizenship and clients concerned about how criminal charges might impact their immigration status. 
A report published this year by the Colorado Access to Justice Commission found that language barriers and a lack of Spanish-translated materials is one of the top barriers to accessing the state's civil justice system. 
In addition to her work as a prosecutor, White has volunteered and conducted research in topics around criminal law. At Southwestern Law School, that included working as a research assistant for multiple professors on topics around immigration law, the Freedom of Information Act and the use of lewd conduct statutes and stings to prosecute gay men. After graduation, White worked and later volunteered for the L.A.-based Coalition to Abolish Slavery & Trafficking. 
White said that since opening her practice on Aug. 5, it's been a whirlwind but she's already had multiple consultations and clients interested in her services. She recommends that any attorneys who are considering going solo take the Colorado Bar Association Continuing Legal Education's multi-day CLE on opening a practice and reaching out to others in the Colorado solo and small firm community.  
Outside of her life as a lawyer, White and her husband enjoy traveling and she's a classical painter. White said she got into classical painting when she was studying for the California Bar Exam and decided that once she passed, she would treat herself to lessons.