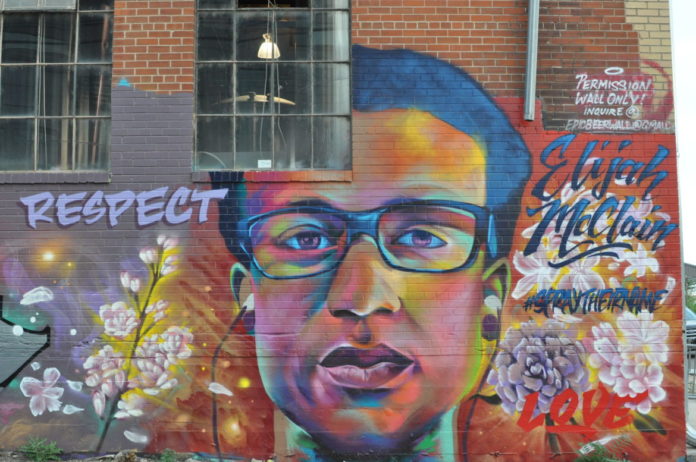 Attorneys for the parents of Elijah McClain on Oct. 18 announced they have reached a settlement in principle with the City of Aurora in a federal civil rights lawsuit filed last summer. 
An Aurora spokesperson confirmed a settlement was reached over the summer but noted that family members must first complete an allocation process before the city can sign the settlement agreement. In statements to media, Ryan Luby, the City of Aurora's deputy director of communications, said the city is not a party to the allocation process and until the allocation issues are resolved and the agreement is finalized, the parties can't disclose the settlement terms. 
Rathod Mohamedbhai, which is representing McClain's mother, Sheneen McClain, released a statement on Monday. "Sheneen McClain confirms that a settlement in principle has been reached with the city of Aurora resolving all claims raised in her federal civil rights lawsuit," the statement reads. "The court will now determine allocation of the proceeds between Ms. McClain, the parent who raised Elijah McClain by herself, and Lawayne Mosley, the absent biological father." According to federal court filings, the firm has been representing McClain since late January.
Mari Newman of Killmer Lane & Newman, who is representing Mosley, also confirmed the settlement to the media. Newman, who previously represented both parents, filed the lawsuit in federal court in August 2020. The lawsuit alleged use of excessive force in violation of McClain's Fourth Amendment rights, equal protection violations and other 14th Amendment violations. The parents also sued the city for wrongful death and negligence claims under state law.
The lawsuit alleged racial bias was a motivating factor in law enforcement's unconstitutional treatment of McClain, who was Black, and the city's practice and policies of condoning and covering up excessive force and racially biased policing were the "moving force behind" and "proximate cause of" the violations against McClain. The complaint said that from 2013 to 2019, the Aurora Police Department killed Black people at four times the rate it killed white people and cited more than two dozen other examples of APD officers using excessive force against people of color over the past 20 years. 
On Aug. 24, 2019, police stopped 23-year-old McClain blocks from his Aurora home while he was walking back from a convenience store. Although McClain was not suspected of any crime, officers seized him, put him in a carotid hold, tackled him to the ground and handcuffed him while he vomited and struggled to breathe.
After Aurora Fire and Rescue arrived at the scene, paramedics injected McClain with 500 mg of ketamine, a powerful sedative. McClain suffered cardiac arrest while being transported to the hospital and died days later.
A team of independent investigators announced in February that Aurora police were not legally justified when they stopped and restrained McClain. They also concluded paramedics had no medical reason to inject him with ketamine.
Colorado Attorney General Phil Weiser announced last month that a Department of Law investigation team found a "pattern and practice of race-based policing" in Aurora and the city's fire department had a "pattern and practice of administering ketamine illegally."
Colorado Governor Jared Polis appointed Weiser as a special prosecutor in a state investigation into McClain's death in June 2020. Weiser announced on Sept. 1 that a grand jury indicted five first responders on 32 counts related to McClain's death. Aurora police officers Nathan Woodyard and Randy Roedema, former police officer Jason Rosenblatt and paramedics Jeremey Cooper and Peter Cichuniec each face one count of manslaughter and one count of criminally negligent homicide, in addition to other charges including assault.