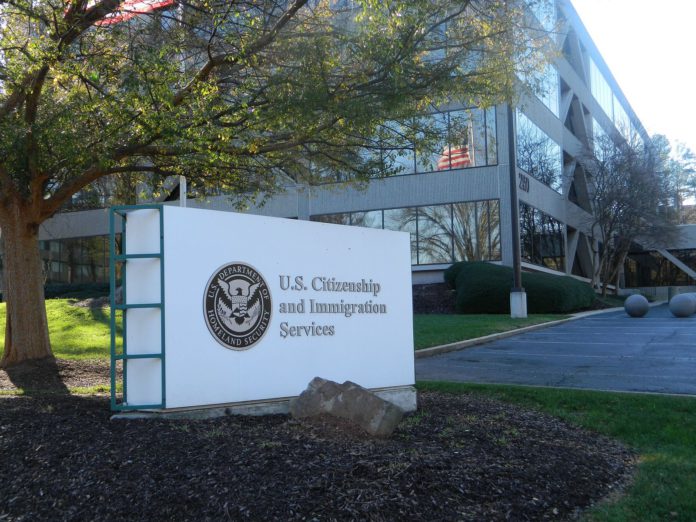 While many Americans consider immigration enforcement a problem at the border, the influence of technology and social media has led to a street-by-street enforcement attitude among immigration agencies. At a March 12 event held by the Silicon Flatirons Center for Law, Technology, and Entrepreneurship, a panel of privacy and immigration experts discussed the idea of enforcement in an America where the border is everywhere.
Anil Kalhan, professor of law at the Drexel University Thomas R. Kline School of Law and media expert on immigration and surveillance, noted during the discussion that for noncitizens, the world of border enforcement is a gray area in terms of oversight and geography. "The border is really everywhere," he said. The idea of substituting technology for the creation of the proposed border wall is already somewhat a reality, Kalhan said.
The use of technology, such as drones, in immigration control has changed the practices of immigration control altogether, Kalhan said. At practically every stage of the process of traveling to and within or leaving the U.S., citizens and noncitizens alike are subject to the collection of extensive quantities of personal information for immigration control purposes, Kalhan said.
That data can include information on immigration and citizenship status — which is a focal point of immigration law and policy — but also personal information that is then subject to storage, aggregation, processing, analysis and sharing among government agencies, he said. A large number of actors involved with different pieces of the immigration control process have access to that data, including public and private actors around the globe.
"At a big picture level, what is this doing? It's contributing to a transformation of immigration control that operates at the physical territorial border, primarily on non-U.S. citizens, and primarily with the goal of regulating migration itself into a broader regime of migration and mobility surveillance and control that operates pretty much everywhere," he said.
Increasingly, these observations are integrated with other organizations doing surveillance, most prominently the actors in national security and the criminal legal system, he said. Other organizations involved can come from transportation, employers, social service institutions, social media platforms and more. "And often to advance a range of purposes that aren't really falling within immigration control as such," he said. This is particularly true as the information that is collected is stored and maintained for long periods of time, circulating among the multiple actors.
Kalhan said he is concerned about how these activities occurring without much transparency, oversight and accountability. "There's really not even much of a legal framework within the immigration law governing any of this, whether that's statutes or regulations," he said.
Immigration and Privacy
Privacy continues to be a major issue in the immigration space. Panelists discussed governmental projects to surveil immigrants and stressed that those working in the public interest are often the only measure to protect against privacy violations.
Francella Ochillo, the executive director of Next Century Cities, a nonprofit working with municipalities to expand broadband and digital access for marginalized communities,
said that during a past administration, the Department of Homeland Security had come up with an idea that anyone applying for a visa would be tracked via social media as a tool to help decide whether the applicant should be granted approval. That raised the question of whether it was constitutional to scrub the social media of the applicant and any people they "touch" on social media, including American citizens, Ochillo said. Had there not been public interest activists raising the issue "the program would've lived on," she said.
According to a 2015 article from CBS News, DHS began three pilot programs in 2014 to examine whether screening social media was consistent with privacy protections. In 2015, government officials announced a review was underway. The article also notes that in 2014, concerns about about social media scrutiny delaying screening process and hurting business and tourism rose.
In January 2021, the Center for Democracy and Technology, a nonprofit organization working on democratic principles in technology policy and architecture, announced it was suing DHS over social media surveillance, alleging the agency failed to release information on how it monitors social media and uses the data to deny immigration and naturalization attempts. The press release from the CDT states that the center filed the suit after both ICE and U.S. Citizenship and Immigration Services failed to respond to Freedom of Information Act requests for over a year.
"The fact is that if you don't have public interest activists and also academics to say, 'Hold on a second, that's not OK,' the problem is that those things become embedded in agency protocols," Ochillo said. She added that there can be many ways in which these protocols do not have to be tested by the public or will not be known until spoken about at a Congressional hearing or other review process after the policies have been in place for years. The problem, she said, is that often there is not a person saying where to draw the line or to stop.
And, for many immigrants, removal proceedings happen in rural communities where observation of proceedings may go unseen. In a report on the impact of immigrant removal proceedings last year, the Transactional Records Access Clearinghouse at Syracuse University analyzed immigration court data obtained through Freedom of Information Act Requests and discovered that rural counties made up 59% of the top 100 counties with the highest rates of residents in removal proceedings.
These individuals are often in legal deserts holding few qualified immigration attorneys to assist them. The resulting fear of border enforcement being defended anywhere can cause immigrants to shy away from health and public services when needed, according to Khiara Bridges, a Berkley Law School professor and an author of many articles on poverty and privacy rights. These immigrants may even avoid spaces and opportunities given to them by law because of that fear of enforcement being everywhere.
While working in public hospitals providing federal prenatal care, which noncitizens are entitled to in California and New York, Bridges said she saw noncitizens avoid those spaces. They were avoiding their statutory right in their states because of fear of the border being defended in the space of a hospital.
"And they have a reasonable fear," Bridges said. If there was a way to ensure noncitizens that their privacy would be respected and not surveilled or regulated, or at risk for deportation by attending a prenatal care appointment, then they would take advantage of that option.
"We've created a set of circumstances that make it dangerous for them to exercise their human rights and that has mortal, morbid consequences to vulnerable populations," Bridges said.