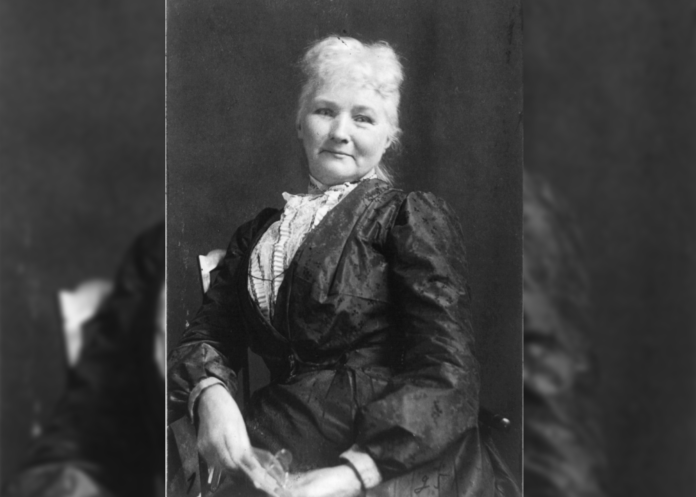 At the turn of the century, labor strikes in industries like manufacturing and mining were plaguing not only local areas like Idaho Springs, Cripple Creek and Denver — they were happening globally. 
Local strikes like the Colorado Labor Wars, which was a statewide mining strike from 1903 to 1904, gave birth to subsequent state mining strikes like the Colorado Coalfield War from 1913 to 1914 and the Ludlow Massacre. Enter "the most dangerous woman in America."
Mary G. Harris Jones, more commonly known as Mother Jones, was a popular figure in Colorado and nationally during the labor movement in the early 1900s. The Miner's Magazine, which frequently covered Jones at the time, reported in September 1915 that, "When she is not in jail [Jones] is fighting to free those who are. Just at present she is addressing great mass meetings in industrial centers [on] behalf of John R. Lawson, the convicted strike leader in Colorado." Lawson, who was convicted of the murder of mine guards following the Ludlow Massacre in 1913, was released in 1917 when the Colorado Supreme Court overturned his conviction. 
Miner's Magazine in May 1917 described Jones as an agitator, saying, "She stirs the masses. And when she feels that the masses need stirring or agitating, she will cross the continent to give her strength to the oppressed." 
Jones did indeed stir the masses, primarily through speaking engagements across the country. In July 1915, Jones spoke to a large audience of miners in Butte, Colorado, and was interviewed afterward by reporters. Miner's Magazine reported an outlet called The Anaconda Standard published an interview with Jones the day after the speech. The outlet asked Jones how long she expected to stay in this line of work to which Jones reportedly said, "I expect to stay till the contract's completed, too!" 
Jones reportedly went on to note, "I've seen the inside of five military prisons; I've stood with my hand on Gatling guns; I've faced bayonets and hardships and privations, and I'm good for as many more experiences." 
Jones, a pragmatic labor activist, was also quoted by The Anaconda Standard after the outlet asked her if the women's suffrage movement could help settle labor issues nationwide. She responded saying, "I'm not paying any attention to suffrage. If you had all the women in the world with you it would not help, unless you had them organized and thinking and working along economic lines. That's the solution of the problem we face, and the only solution. That's what I'm here for."