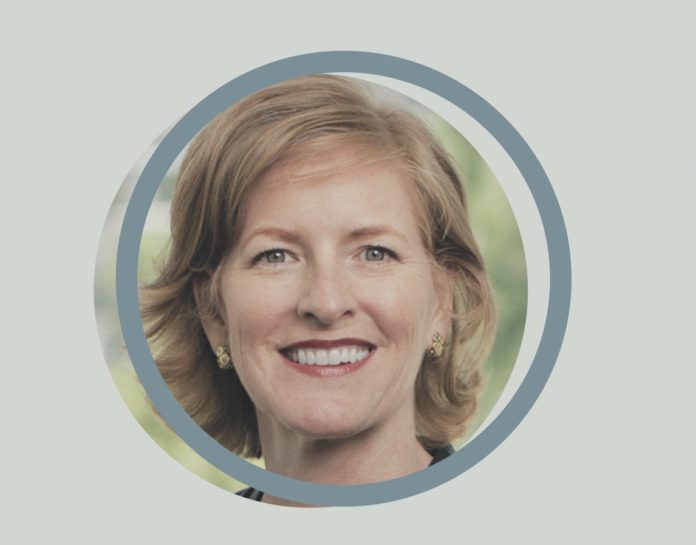 With her track record in high-stakes intellectual property litigation, WilmerHale partner Mindy Sooter has earned the trust of major tech companies as well as from the leadership within her firm.
In the past year, Sooter was named partner-in-charge of the national firm's Denver office and she saw wins and forward progress for large and small clients.
In a story not uncommon for patent lawyers, Sooter went into the law as a second career. The first career was in engineering, working as a consultant and then as director of software engineering for a startup in Boulder. She said the work that led her to Boulder also led her to graduate school and then law school. During interdisciplinary coursework in her master's in engineering at the University of Colorado – Boulder, she took a policy class with Phil Weiser who became a mentor of hers.
"That's when I realized law was pretty fun and pretty intellectually stimulating as well. [I thought] this is actually really cool, and my law classes were a lot more fun than my engineering classes," Sooter said. "One thing led to another, and I became a lawyer."
She still describes herself as a "technical geek" and uses her engineering background in the courtroom. "In the courtroom, the most important skills are being able to communicate with the jury and being able to identify the points that are important to juries while also deeply understanding the technology that you're talking about," she said. "So that's where I feel like my skill set is, where I can take some deeply complicated, involved, technology and figure out what really matters and present that to the jury in a way they can easily understand."
She said her technical background gives her a head start in working with technical experts and engineers. "It also allows me to detect flaws in the other side's arguments or identify when a witness on the other side is being evasive and how I can make sure that the cross examination can nail it down what is really accurate."
While courtroom closures slowed some areas of litigation last year, her intellectual property work continued, and Sooter said WilmerHale remained busy. Sooter had cases involving large clients and small ones. Key work involved assisting longtime client Comcast in defending a patent infringement case brought by a company challenging patents for a variety of technologies that involve the interconnection of devices ranging from voice-activated remote controls, set-top boxes, internet gateways and video cameras. Sooter said WilmerHale has been working on "whittling down" that case for about a year and a half and has already won dismissal of induced infringement, willful infringement, vicarious liability and joint infringement claims. That case is set to go to trial later this year.
When working on cases like Comcast's, the team first reads the patents, researches the technology and talks with engineers. She said the work involves "figuring out a way to ask questions where we can identify the differences between the technology and the patents and also dig around and see whether these patented ideas were truly new. All of that does require marrying up strategy of how you think that your client should prevail with deep understanding of how the products work and what the patents are meant to cover."
In addition to the large-scale litigation, Sooter said some of the more rewarding work is for the smaller clients that might not be "accustomed" to litigation and who are "really almost upset and somewhat distracted when litigation does come their way," she said. "With those clients, we really feel like we get to know about them and their people, and we've become very passionate about defending or prosecuting their claims, depending on which side they're on."
Last year, Sooter represented Live Power and one of its investors, Yes Energy, in a trade secret case. The companies were accused of trade secret misappropriation in an industry that she said previously only had one player. When Sooter's clients entered that industry and began competing, they were met with a lawsuit from that key competitor. The WilmerHale attorneys successfully won dismissal of the claims, and "now the company is able to go back and focus on what they're really needed to do, what they really are meant to do, which is build competition in an industry that didn't previously have it," she said.
Sooter stressed that "it takes a village" to be successful for a client and that working with teams to litigate cases has been the most rewarding part of her career, particularly noting the coordination involved behind trying cases in California and Texas during the pandemic. "I'm just really proud of the group that we've built here in Denver, and elsewhere as well. for help."
In addition to her cases, Sooter has also been busy managing the Denver office of WilmerHale as partner-in-charge. She said WilmerHale has stayed busy through the tumultuous 2020 and expects to see significant growth in 2021.